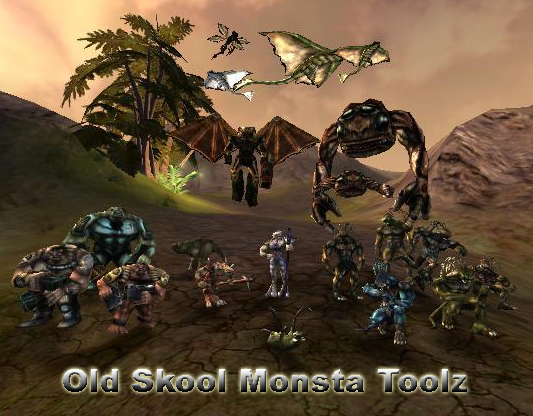 Old Skool Monsta Toolz v1.53 can be downloaded from ModDB here: LINK

Highlights include:
Camera shakes from damage and blood splatters from melee damage in OSM Adventure
OSM Populate mutator populates any map with creatures, advanced options include settings for which creatures (even characters), and can end the map when creatures are all killed (Not for use with OSM maps; DM maps are great for this though)
Warlords can use tactical teleporting for hunting, evading, and even leaving the map altogether if defeated
ShieldGun, Translocator and Flashlight pickups
Vastly improved creature combat behavior and improved creature team behavior for higher intelligence creatures
This is the final version. There are a number of additions and fixes to this version, although be aware that some are included as-is, some in a working development state. That means some of the working features may not function under certain conditions, or they may actually be disabled. But, the 'done' and 'testing' items should be fully playable and functional.
Thank you to all who have supported this project over the years. The hope is that everyone can enjoy mapping, modding and playing UT2004 with puzzles, traps and monsters!
Cheers,
- SuperApe