A lot of minimaps are just cutouts from the playable area and don't really show the location of the level you're playing in. For Off Limits I wanted to have a more immersive feeling. Even though you never play outside the boundaries of a level it doesn't mean there shouldn't be a hint of something more behind this door that obviously seals of the level from the void behind it. I quickly created a few small areas in my level editor, take top down screenshots of them and bring it all in to Photoshop for further composing. It's a couple of hours extra work, but I feel it adds to the experience and is well worth the extra effort.
For Russia, as it's meant to be a Russian base I painted an exterior of a military base on a rock cliff with a whole military setting around it. As an extension to the submarine dock I added a lock outside also housing a submarine. I also reused some interior props on the airstrip outside such as the helicopters in the Chopper Room.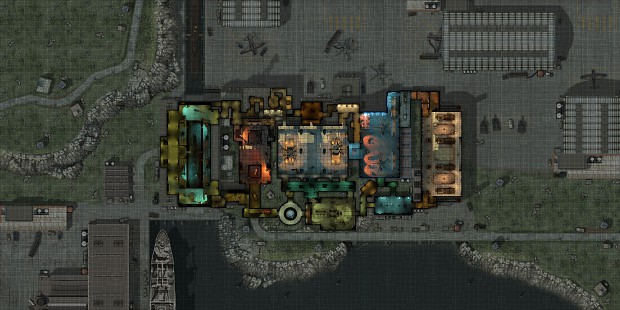 For Styx I used an old level we aren't using anymore (ol_downfall) and used that to create a few new areas that aren't inside Styx. This to help create a larger city feeling. All buildings and street line up into the bigger city around the playable area.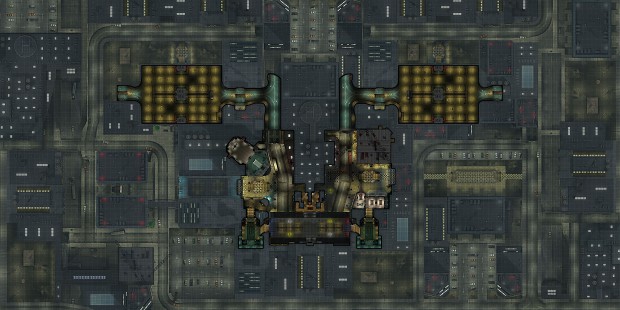 Some areas are duplicates but wont be noticeable in game as you don't see the full image all at once.