The first thing you might notice is we have a new site, we hope you like it! The topbar image was made originally by Gerhard Mozsi and later edited by me to fit our website somewhat more. The website itself was done by Francis Caestecker aka Swatje. He did a great job doing this, thanks from my bottom of my heart! :p With the new site we will be able to update more frequently and faster, so check our site out more often from now on!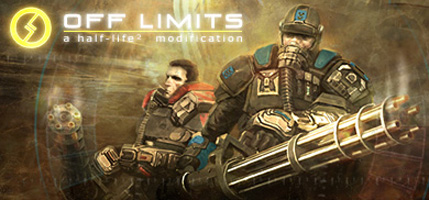 Also on our website you'll find some game play video's, so if you want to see the game in action go check it out! They are YouTube HD embedded clips, so we can show it in all it's glory (and so you can see every bug and glitch better :p ). The footage is taken during our playtest sessions, so if you want to be a part of it keep reading!
We've had a new Sound Designer joining us, so far he has proven to be quite the catch! He goes by the name of Trent Robertson, thanks for believing in us and wanting to help us out with this little project of ours! Can't wait to hear the final game
Maarten has been doing the same thing as ever, playing husband to his wife, and dad to his kids, but still finds time to do some Off Limits work (thank god)! He's been working on game play issues and fixing bugs, and going through all the feedback our playtesters come up with.
I myself have been busy finishing our first level still (at least we'll have one level for sure). Robert's level ND_Russia, after a lot of layout and geometry changes to get the flow to fit our fast paced game play style, it's getting very close to final. I'll post a separate post on that when it's 100% final with more details. As soon as this level is done I'm moving on to our second level (one that involves out vehicle game play).
We can always use more dedicated playtesters as well, so if you are interested in giving feedback and helping us test the mod on Sunday's 8pm (gmt +1) please register on our forum and PM Keats, he'll set you up!