Holy carp, it's been 3 months since our last news update? That's pretty insane, but at least we've gotten a lot of work done. This update is your reminder that we are, in fact, alive.
Well, most of us, anyway.
You see, according to John, his long time friend Parsons lost his life in a motor accident a little while ago. John and Parsons were really good friends, and were the two modelers for Office Complex.
____________
John: It's been fun working on this mod, Although it's sad I had to loose such a great best friend and modeler, Parsons. Either way that's not going to stop me from modelling, So the progress should be good and fuck this I suck at summaries you do it for me crypt.
____________
Crypt: Right. Quite a few things have gone down in the past months. My largest focus was creating textures. Anyone who looks at the screenshots will notice my textures were... less than ideal. BoX made some textures that laughed at mine, spitting on them and beating them up on the playground so I decided to leg up and make some textures I was willing to use.I've also recently decided to redo the geometry from scratch. Again. This was due to the last maps being done with little in mind in the way of optimization and work flow. Now this might sound like it could cause a delay, but I've got so much free time I can pretty much do it as fast as I want to. In fact, a pretty nice portion is already layed out, just waiting for detailing. I'll be limiting my screenshots of the maps now a little bit more than I have been for a few reasons. One, the first half of the game is now less finished than it was 3 months ago, but it will be much better than it was in a few months. Two, you've seen most of the first half of the mod. Sure, everything will be quite different soon, but we've still released a decent amount to show.
We've all been pretty busy with real world stuff, so progress has otherwise been pretty slow.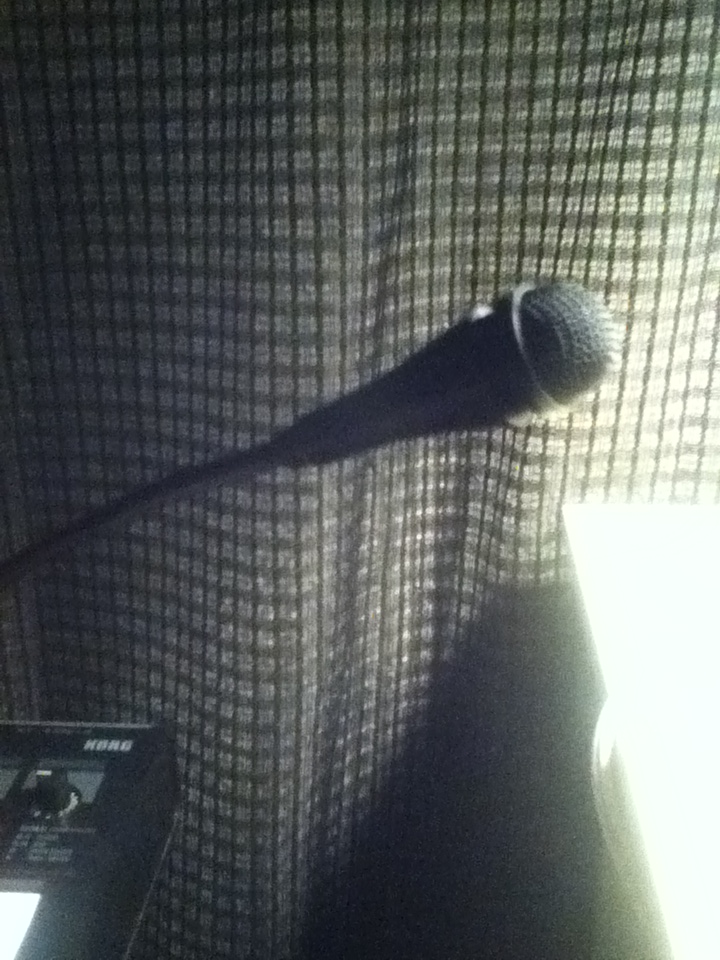 John got a pretty sweet mic, so he's gonna start getting some voice acting work done, soon. Maybe we'll be able to have some sort of demo put together for you? Who knows.
No new mapping screenshots, but even better - sneak previews of a few of John's models!
So that's our update, everyone. We hope you like it, and we thank you for your support! Have a safe and productive day!