Hi There!
It's been a while since I posted on here so thought it best to show off some of the work that I've been doing. Progress on the mod is continuing well although unfortunately at a much slower pace then I would have liked due to various personal and work commitments that I didn't have at this time last year. That said though there's still some things to show off so lets go!
LD Models
I've had a lot of questions from people asking whether or not I'd be releasing Crossfire with an LD pack option. I've given a lot of thought to this and have made the decision to change to a more LD style for the NPC models used in the mod.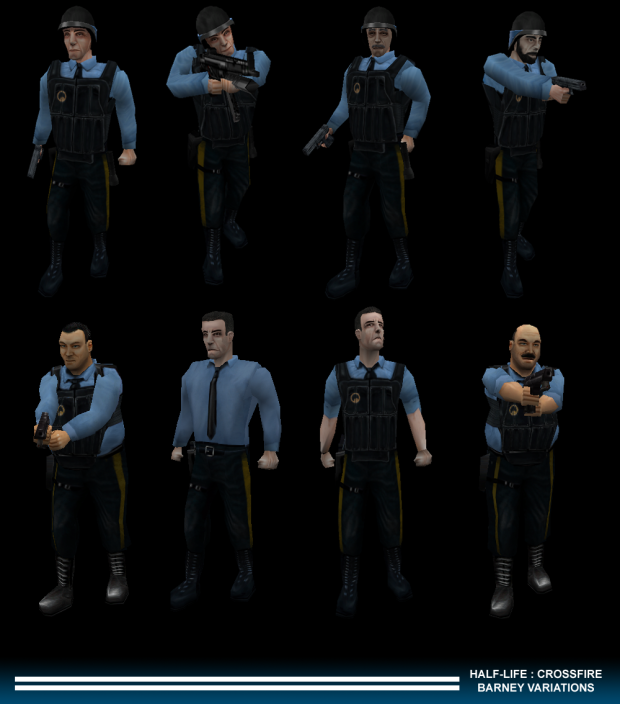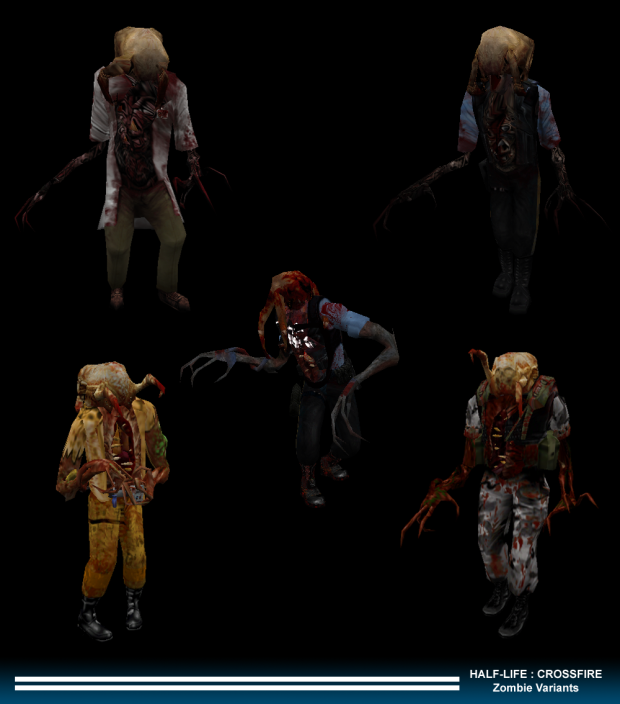 Based on the amazing work done by Eye Of Aist, Leonel C and BrussTrigger with some small edits by myself, Barney, Otis and the Zombies now have a look that's much reminiscent of Black Mesa but still keeping to the LD style. Also included is a reskin of the Fast Zombie introduced by Trusty Crowbar to keep you on your toes.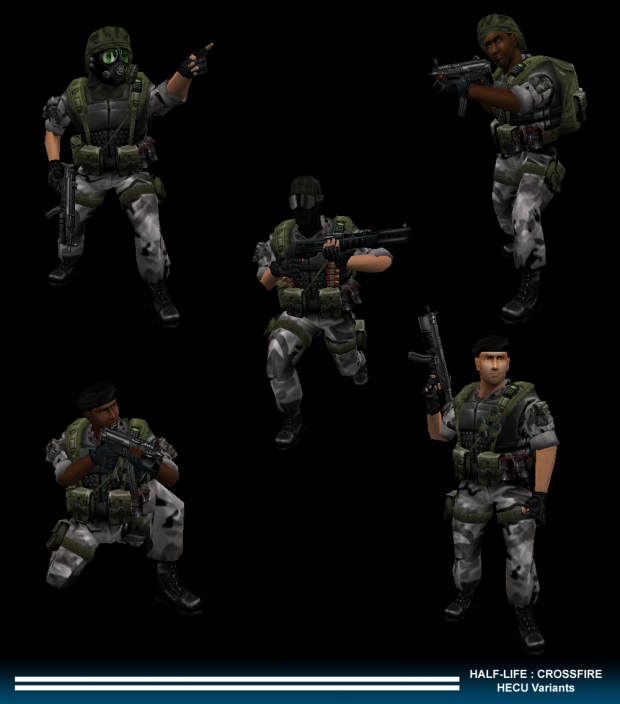 The HECU Grunts are now a cross between the LD/HD packs too but using the MP5 for consistency.
I'm in the process of creating new skins for the Scientist and Construction models based around the wonderful upscaled models by LeonelC, these will be shown as soon as they are completed.
LD weapon models also make a return, primarily using models from Blue Shift with some texture tweaks by myself to keep in line with Barney's new LD appearance.
MAPPING/LEVEL DESIGN

Level design is also coming along nicely, further work has been done on the Power Station section, Jordan is has a number of tasks to achieve here in order to gain access to the lower Environmental Labs. It's a complicated section in terms of design but I think it's coming together pretty well.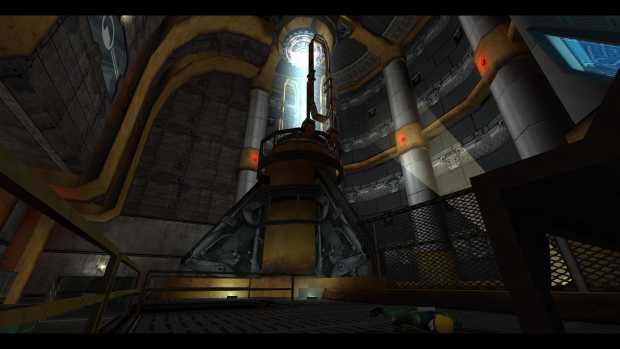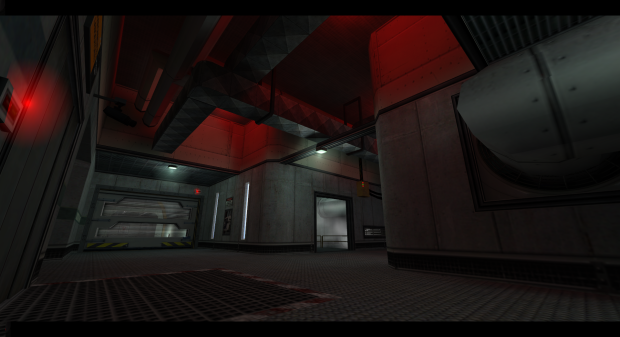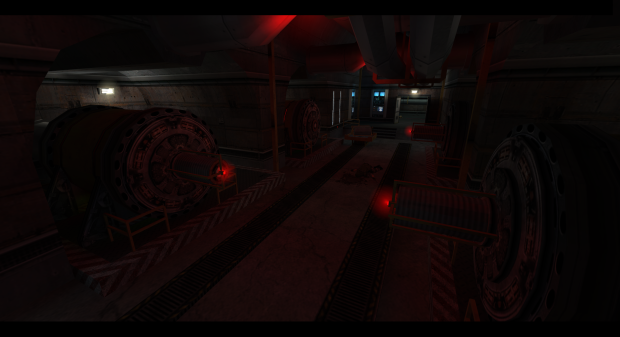 I've also gone back and tweaked and reworked a number of the earlier sections of the campaign, including a complete remap of the opening map in addition to bug fixes etc... the following screenshot shows a section of the Biolab that was just too expensive on r-speeds so needed to be cut into two for a smoother gameplay experience... never a dull moment!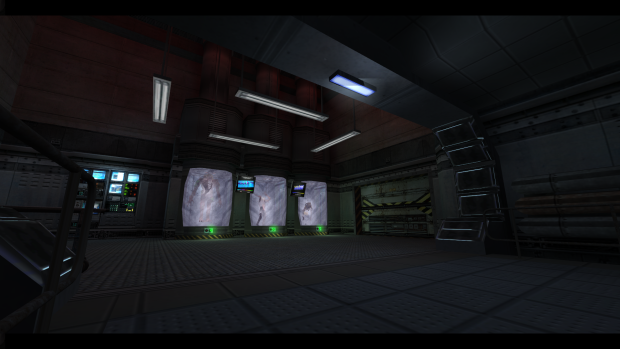 That's about all for now, I'll to keep to a more frequent update schedule going forward towards Christmas dependant on progress.
Cheers
Andy