OBSTACLES
Here are some examples of the obstacles that you will find in the game: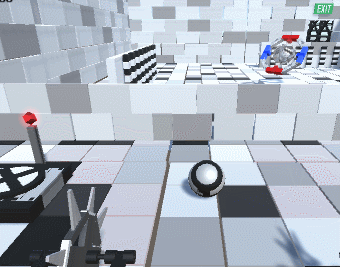 In this part, the player will face a blackhole-like object that will suck
them in if they get too close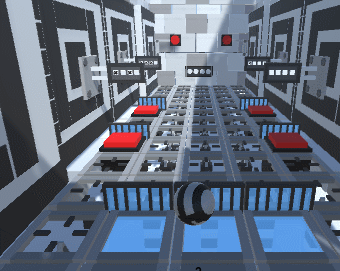 This is one of the many puzzles in the game. The player can only get to the next stage if
all the cylinders in the mouth are red. They are activated using four buttons ( 2 on the left and another
2 on the right). But here's the catch: one button will enable a cylinder and disables another
so the player must press them in the right other.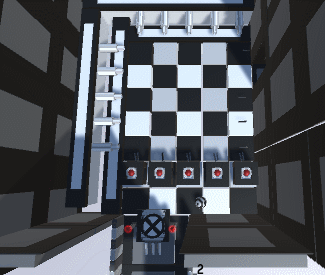 Here, the player must find a way to go to the next stage (the door near the top right) without getting
shot by the arrows. The player can move the boxes, (as displayed in the GIF) but must
be placed in the right place and order.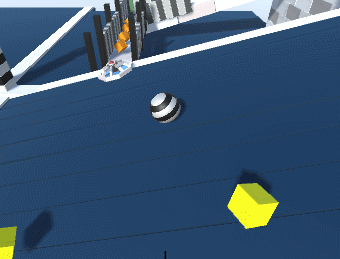 And this is the mine. If the player moves too close it will explode. The mine
can also be triggered by pushing a moveable object to it. By doing this, the player can get
past the mine without dying first.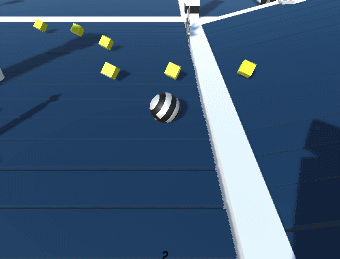 And this is the spike. Its a rotating wheel with spikes on it. Just like the mine, the player dies if the
player makes contact with it. Cannot be destroyed.