Hi, guys, we promissed you separate articles for each clone unit as the majority of voted for that :)
So, our next unit is a very special one - The Coruscant Guard. As there is no canon number for that formation, for us it will remain with it's name only. They will have both Phase 1 and Phase 2 armour with marks, very easy tho distinguish.
The unique in for them is that actually the unit is composed of two subdivisions - the Homeworld Security, in charge of protecting the Capital of the Republic and the Diplomatic Escort Group, responsible for the protection of important members of the Republic, e.g senators, ambassadors and etc.
Phase 1
Homeworld Security
In both Phase 1 and Phase 2 the Homeworld Security will be playable only as part of the Coruscant garrison.
The unit will be with the size of a platoon and it will have troopers armed with DC-15A, DC-15S, Z6, EWEB and Rocket launchers. Their leader will be Commander CC-1010, "Fox"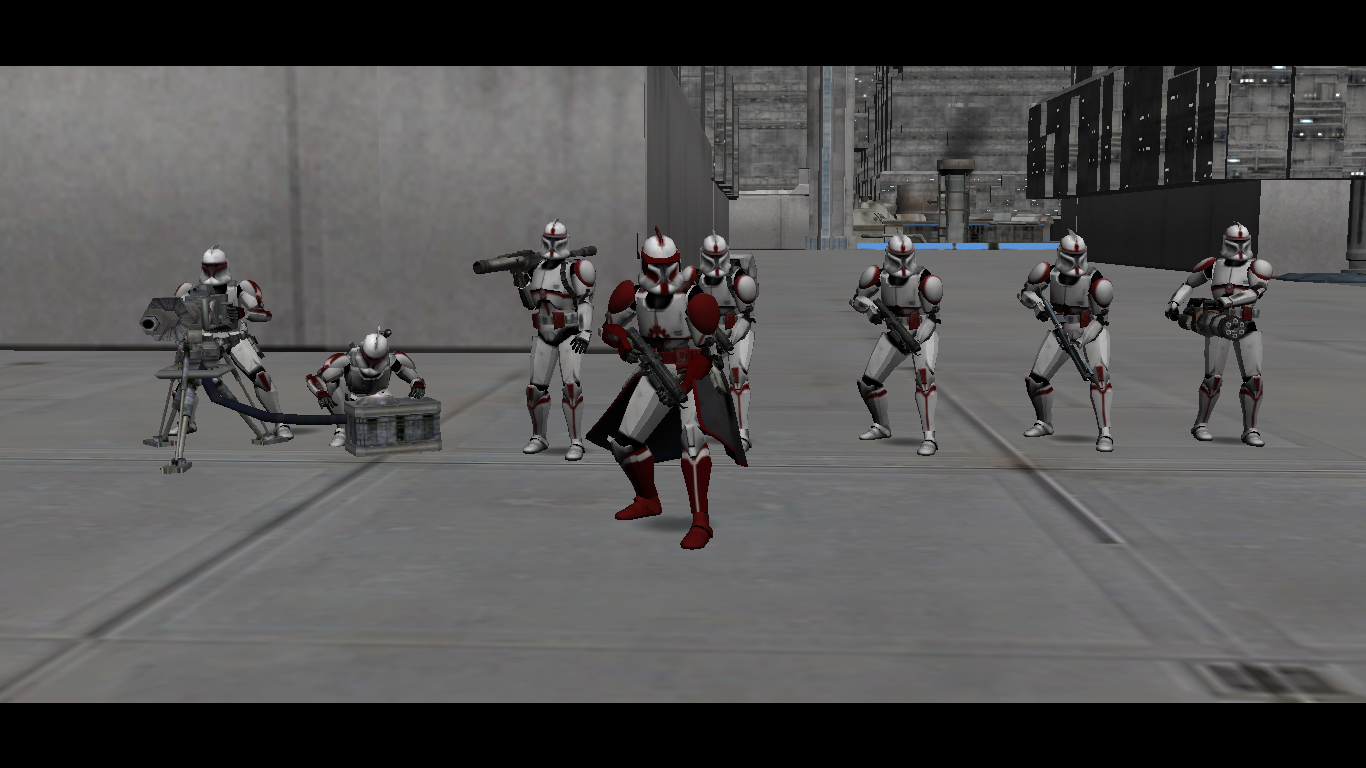 Diplomatic Escort Group
They will be available as escort for important Republic citizens and as buildable clone unit. As their are constant on the move the mobility comes with a price and they will leave the heavy EWEBs for the planetary based division. Their canon commander at this time is unknown, so we won't add any for now. The highest ranking clone trooper we know officially is lieutenant (at this time) CC-4477 "Thire" and he will be personally in charge of Cancellor Palpatine's security (You can see them here)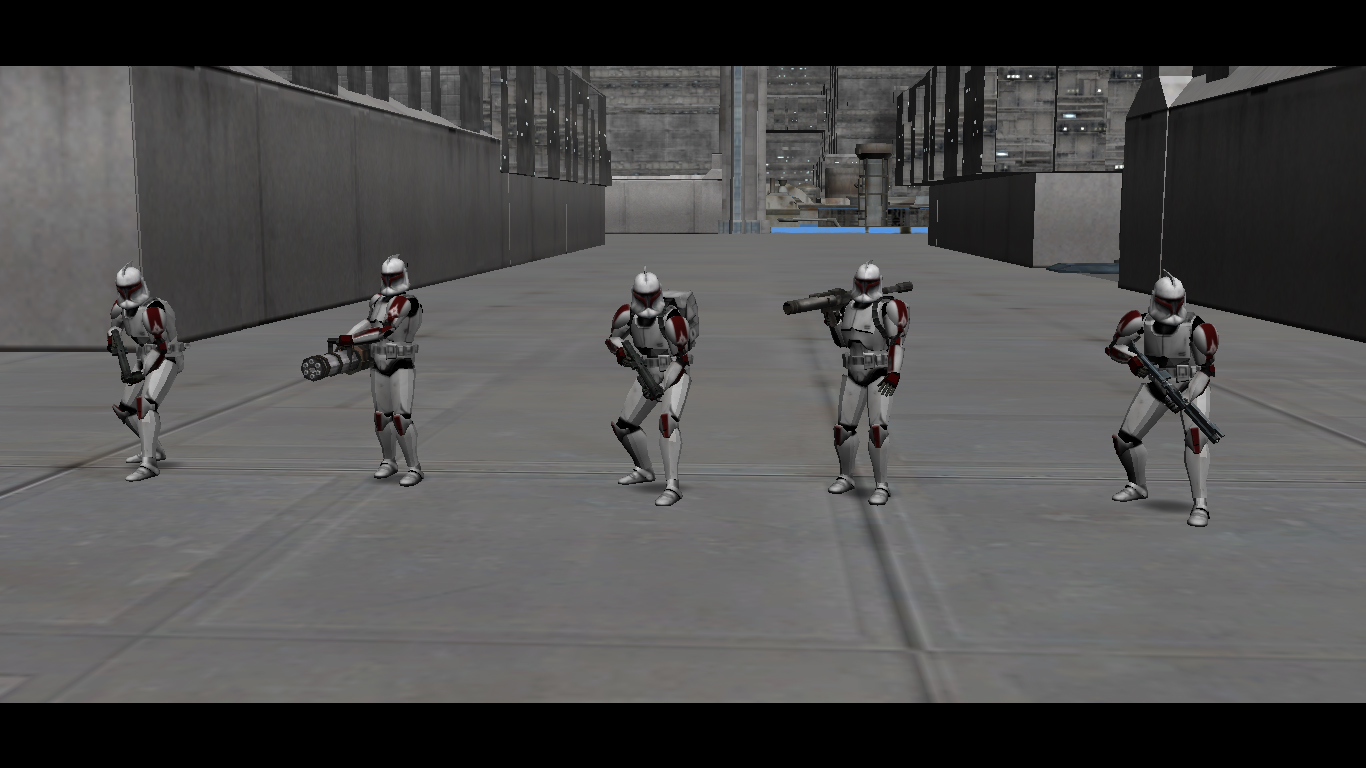 Phase 2
Homeworld Security and Diplomatic Escort Group
In Phase 2 both divisions adopted the same armour and colours, but even if they look the same now, they will continue with their separate duties.
Commander Fox changes his DC-15 in favor of two pistols and Thire now will be the leader of the whole Diplomatic Escort Group but still will guard personally the Chancellor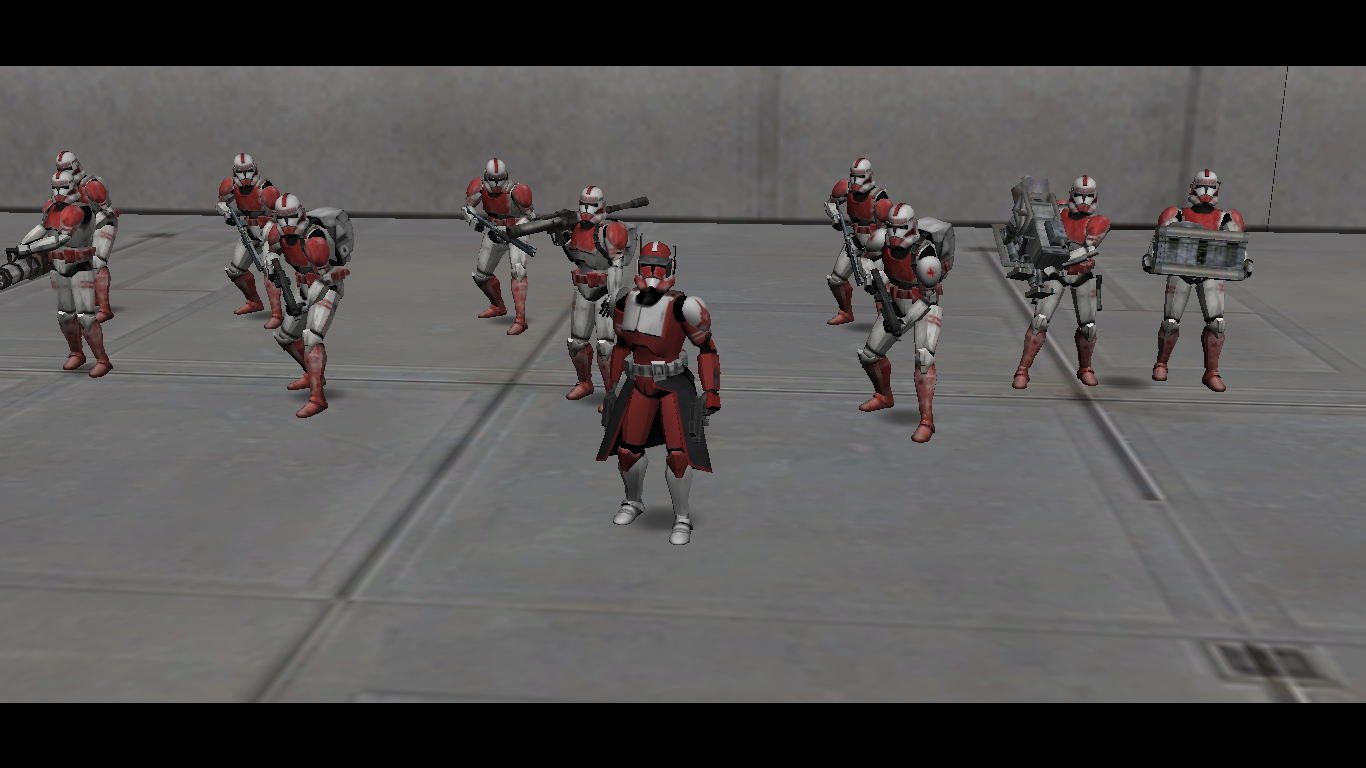 In addition, the Homeworld Security will have a new special detachement - the Search squad (NEW UNIT)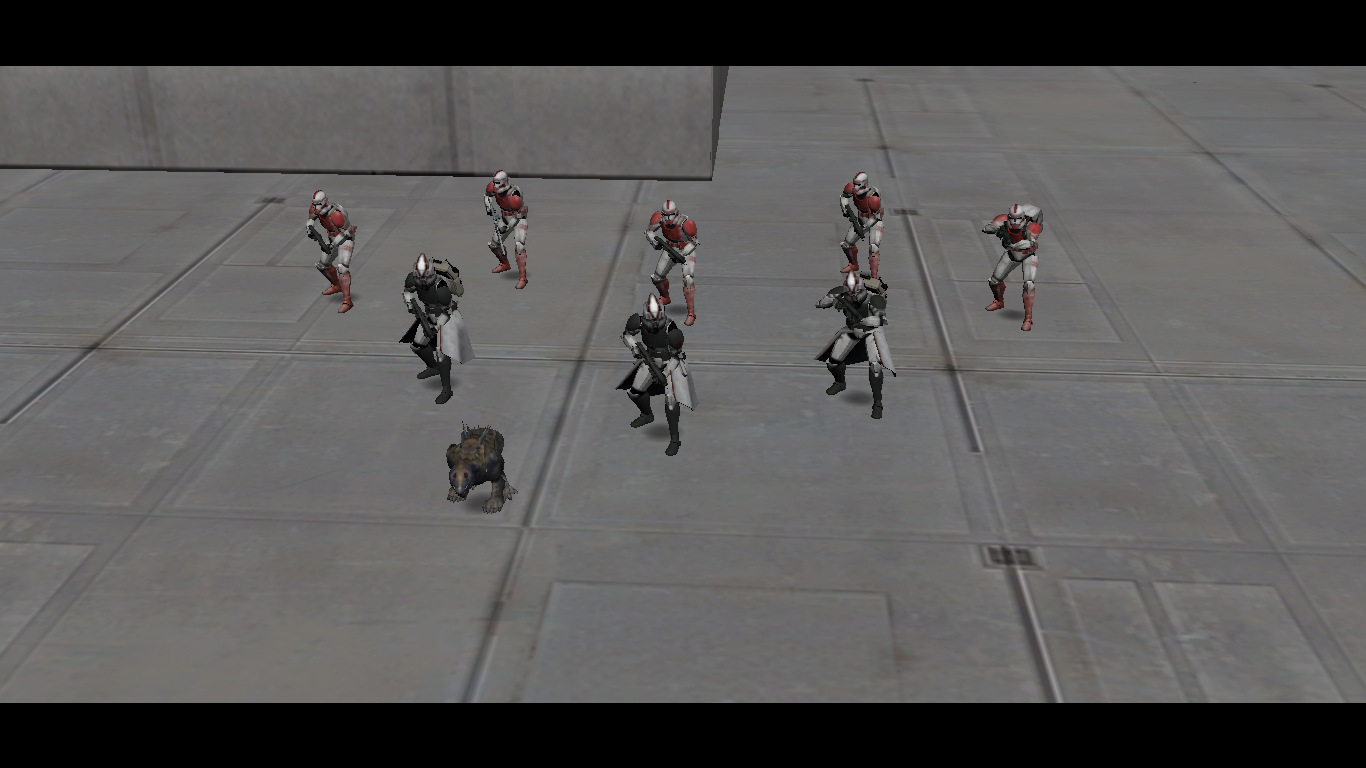 The unit is composed of 1 specially trained Massiff, named Grizzer, 2 ARF troopers with special equipment (notice the backpacks), 5 Clone troopers for protection and it's leaded by ARF sergeant "Hound"
Sergeant "Hound" in the middle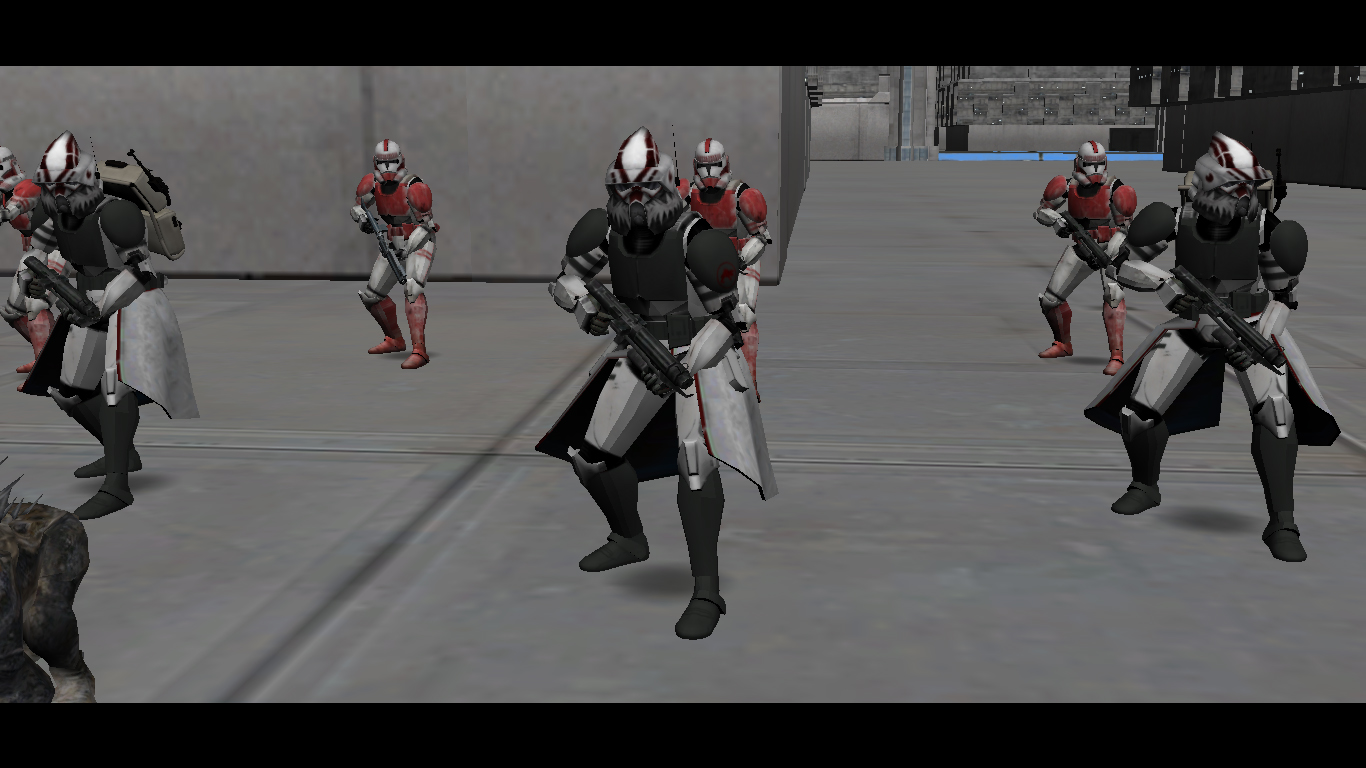 Grizzer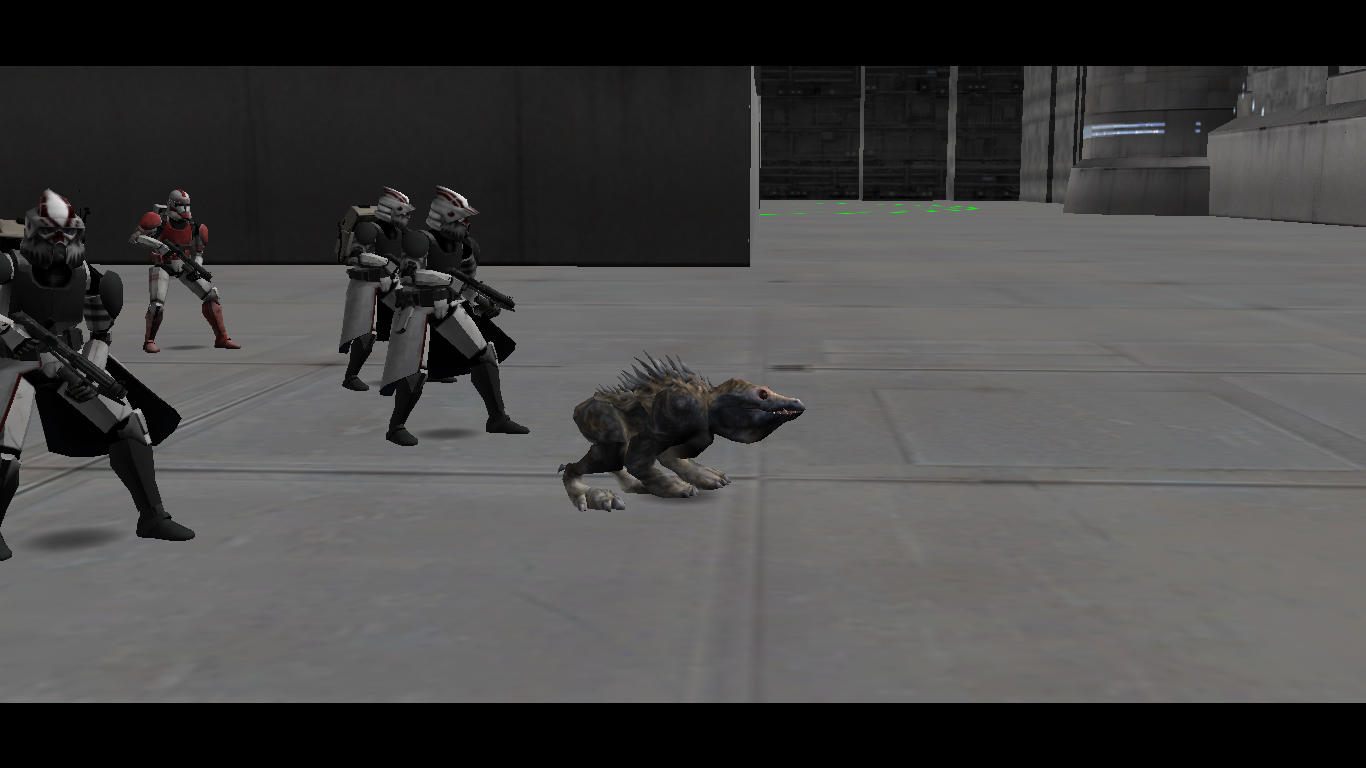 ARFs with special backpacks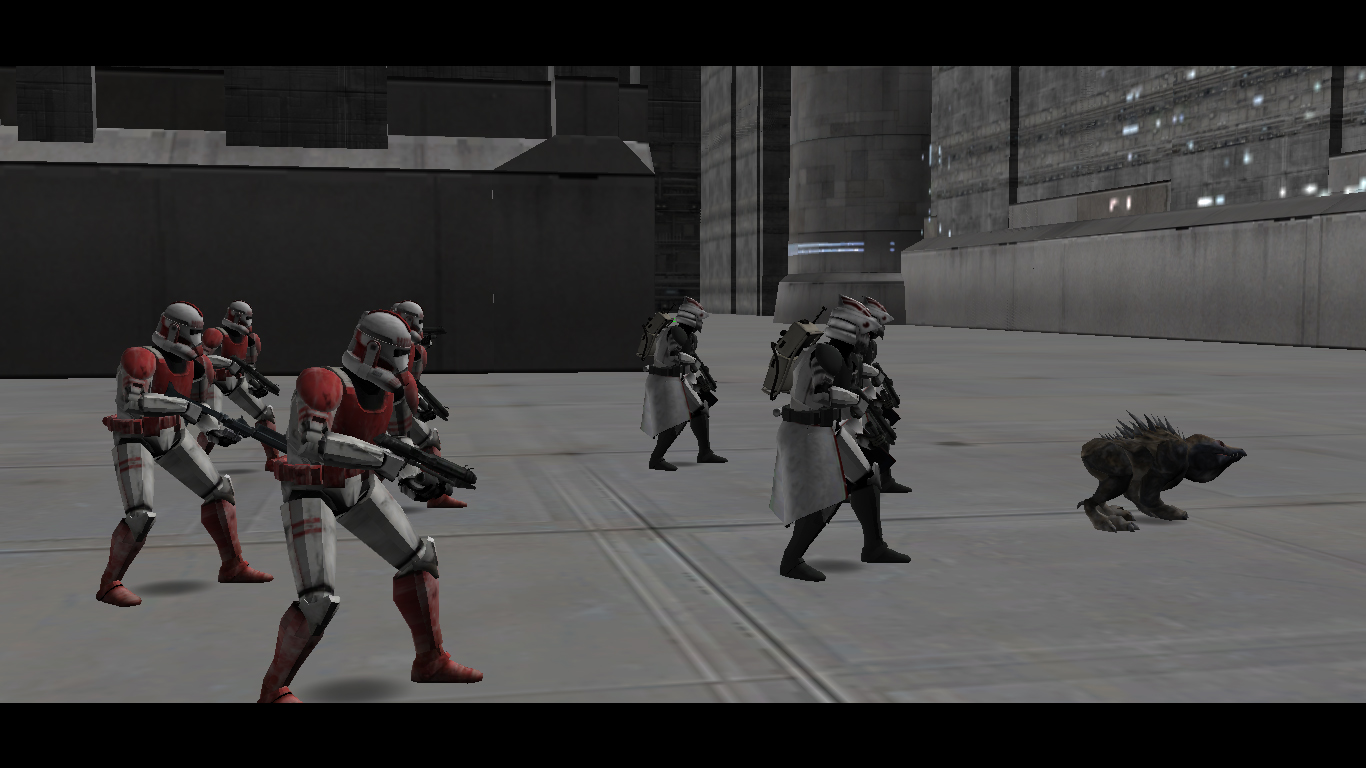 For now we will keep the abilities of the Search squad in secret :)
I want to thanks especially to i2Bros for the wonderfull ARF helmet and textures and to Delta730, for finding the massiffe model (it's from Star Wars Galaxies)
And a really special thank you all 1502 followers that we have at this day.
You are the reason to continue the work :)
As usual, please tell us what do you think about our version of the Coruscant Guard