Dwarven Brawl Bros now available on Desura and Steam
DBB can now be purchased on both Desura (Alpha Funding) and Steam (Early Access) at $5.99, and for a few more days you get -10% off when buying it via Steam!
Weapon update is live - brawling got serious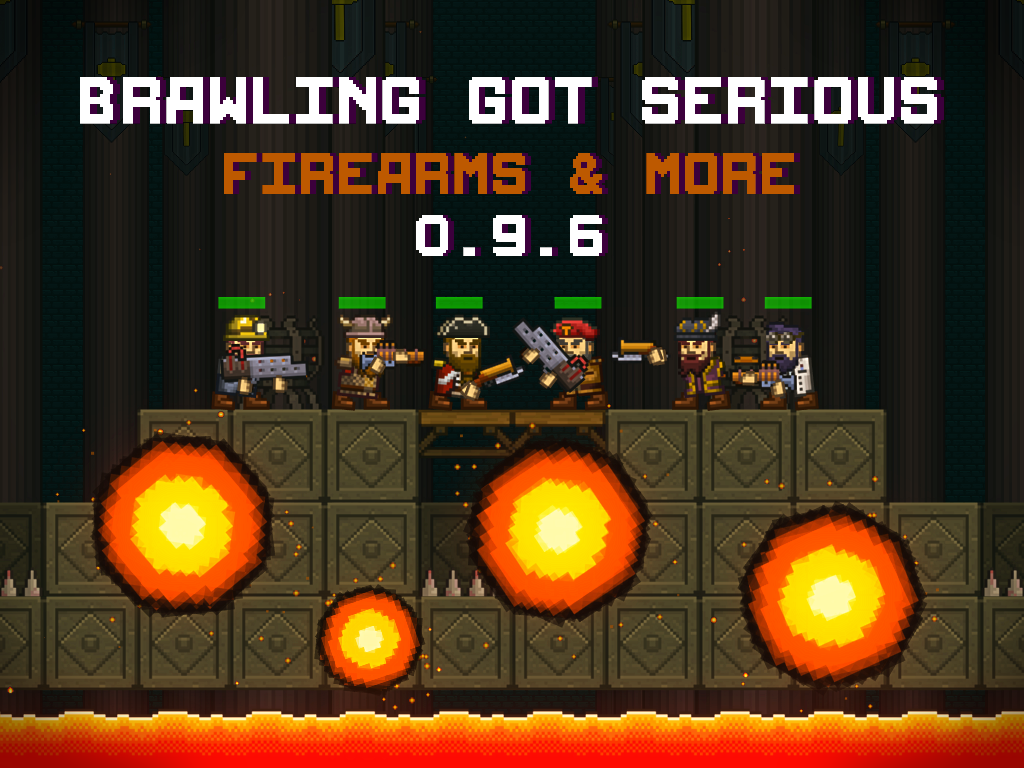 The first major update since the release adds a new category of weapons: firearms. Three new weapons were added into this category, upping the weapon count to 24! These weapons fire fast-speed projectiles that are not affected by gravity, adding a new level of tactics into brawling. Introducing:
Melee-gun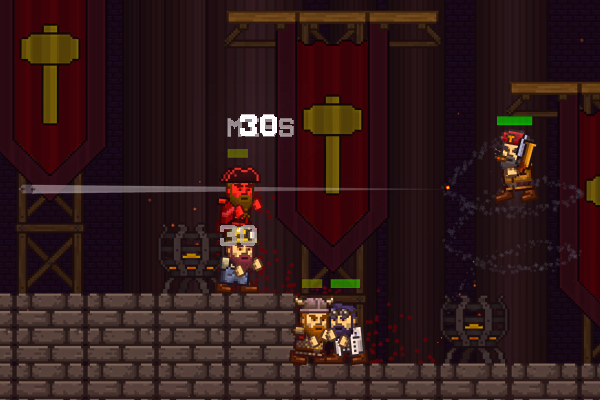 Repeater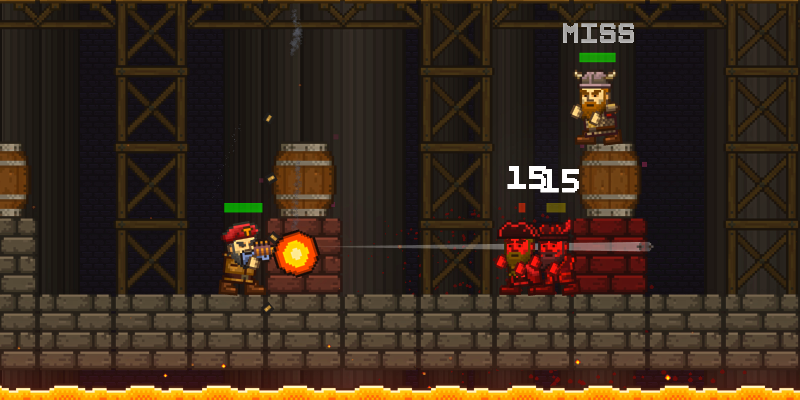 Rocket Launcher (yes, we are dead serious)

Attack induction time, Boomsticks game mode, on-lava respawn fixed
Other features in this update include attack induction time property that adds attack delays to different attacks, firearm-only game mode Boomsticks, and a respawn fix that prevents players from respawning within no-tile columns, meaning there is no more respawning straight into lava.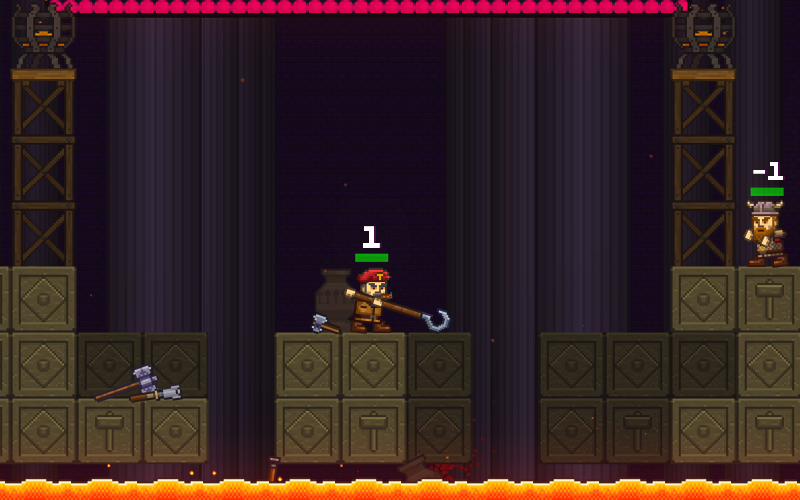 Full patch notes in the blog
The full changelog can be found here: Blog.dwarvesmightfly.com
0.9.7 next week!
We are working on the game mode update and releasing it next week. Expect to see brand new game modes, and improvements in the current ones. Cheers!