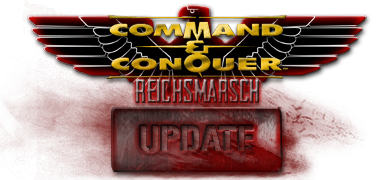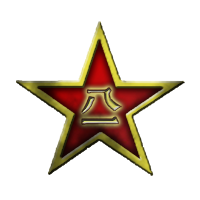 November Update: China marches into Battle!
It has been said that war is the mother of all invention. Nowhere else could that appear to be more true than in the People's Army.
Through decades of constant fighting, the People's Army has evolved. Constantly reinventing their old equipment and recreating things anew.
Their infantrymen are tough as nails. Conscripted from all parts of China, they are trained in the art of war and tested in the fires of combat. Some taste combat before they even complete their training.
The factories of China give birth to new forms of ballistic weapons. Their developers, the master of guns and cannonade. It comes as no surprise then, that everywhere you look in the People's Army, there will be guns of all kinds.
Conscript Riflemen
The backbone of the Army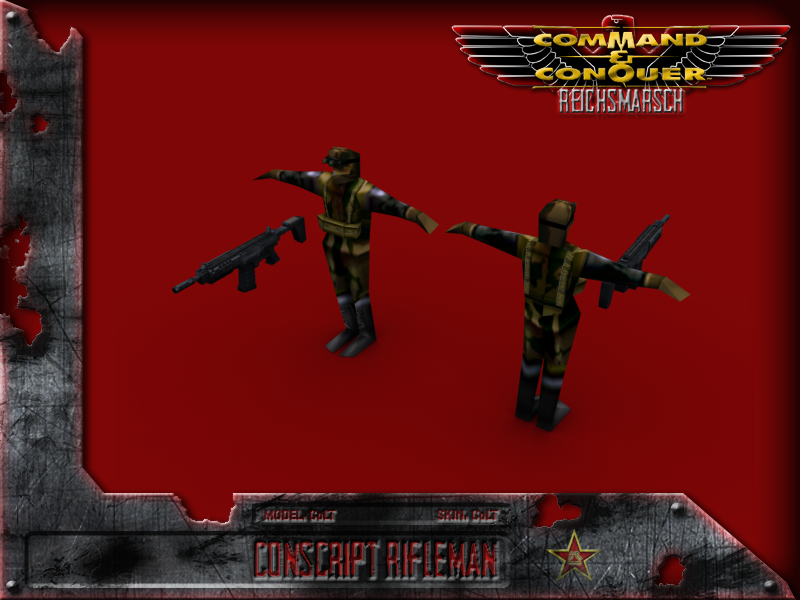 Highly trained, well equipped, cheap. Words that could only fit in one sentence in China. These men form the bulk of the Army and are trained in combat tactics, learned from more than fifty years of war. They are capable of hiding from their enemy and ambushing them where they least expect it. Keen senses by day and head-mounted infrared illuminators by night, ensure they will never be caught surprised. Their 8.2mm QJZ-9 Compact Assault rifle ensures that, at close range at least, they will hit their mark. But as Marshall Xu Qing Guo once said, "No man in this Army will find himself useless for you have been placed exactly where you need to be.", as such, no conscripted soldier will deviate from his training. No matter what he may see or experience on the battlefield. He will not fight differently without being ordered to do so.
Anti-tank Riflemen
No steel too thick, no armour too strong, no will too weak.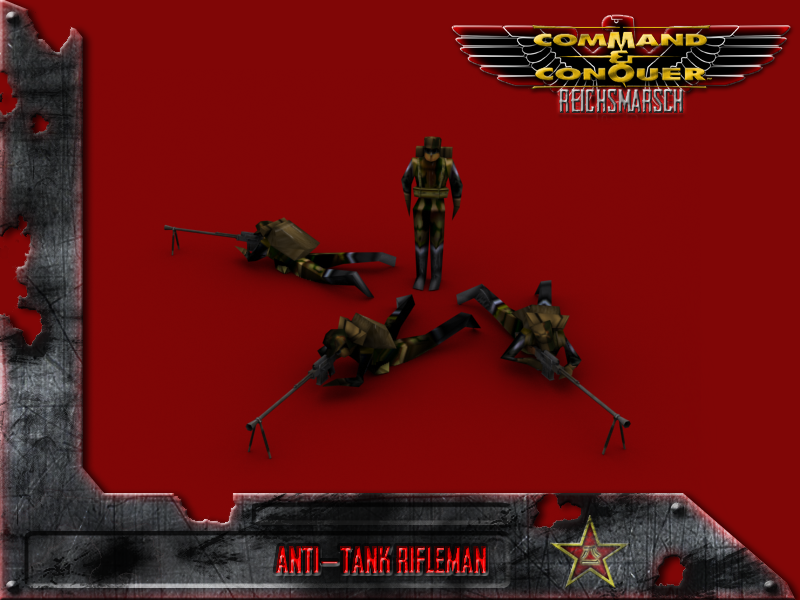 When the QJZ-335 Anti-tank rifle was designed. It was originally intended for a two-man team. However, mass production led to many rifles being wasted as surplus. Marshall Xu decreed, "We have the men, we will not waste the weapons." New doctrines were hurriedly written and the rifle design was modified to allow for one person's carriage. The men who carry these monstrous rifles go through rigorous strength training to deal with the immense weight of the rifle. Weighing some 9kg unloaded, the rifle was deemed too inaccurate to fire from the shoulder. As such, the weapon can only be firing from a prone position with bipod support. The 23mm projectile fired from the rifle can pierce through almost all but the thickest armour due to its unique terminal ballistic properties. In fact, the holes it created during test firing at 100mm steel plates were near identical to those created by the 45mm AT gun in service at the time. Hence, the rifle was named "45mm AT rifle" in order to confuse and demoralise enemy tank operators. The AT rifleman is also capable of concealing himself from the enemy, having gone through the same training as all other conscripts. However, like the conscript rifleman, he does not make use of combat experience learnt during deployment and as such will not receive battlefield promotions.
Bloodhound Attack Plane
For the glory of our people, we fly.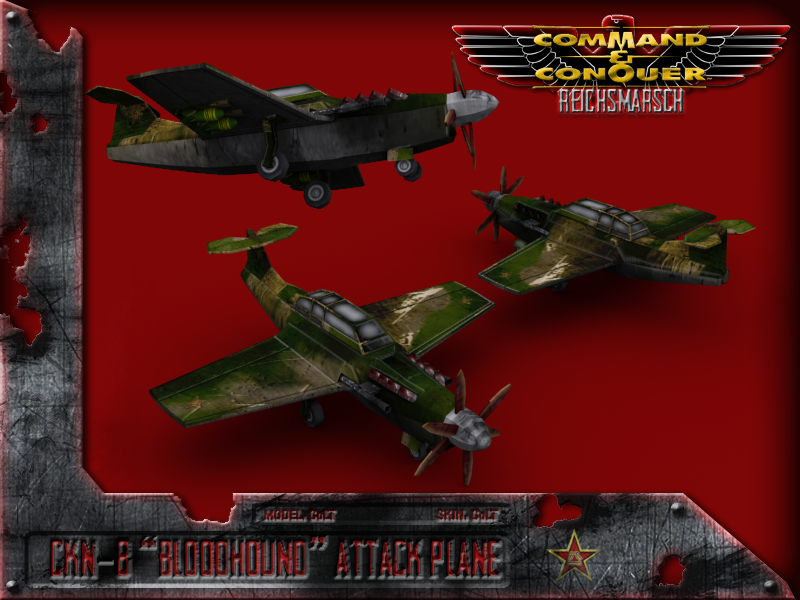 The CKN-8 "Bloodhound" is a dedicated strike aircraft that is equipped with two large cannons which can pose a serious threat to enemy armour. It is also capable of being equipped with bombs for extra firepower against hardened structures. It features a large wing section that allows it to be very maneuverable at low speed and contra-rotating propellors for acceleration at low altitudes. The aircraft also features an armoured internal structure allowing it to sustain large amounts of damage from anti-aircraft weapons. However, its low speed and lack of suitable air-to-air weapons means that it can fall victim to fighter aircraft.
Well, that's all for this update.
Thanks to all those following! Thanks for the support!