Noble families of Venice

As you may recall, we have already added several royal and noble dynasties to The Italian Wars mod in version 5.0 beta. But one of the most important cities in Italy was still missing, not any more! We are proud to introduce the noble families of Venice! Not only that, we made a significant change to enhance the reality and gameplay flair for all our family dynasties.
---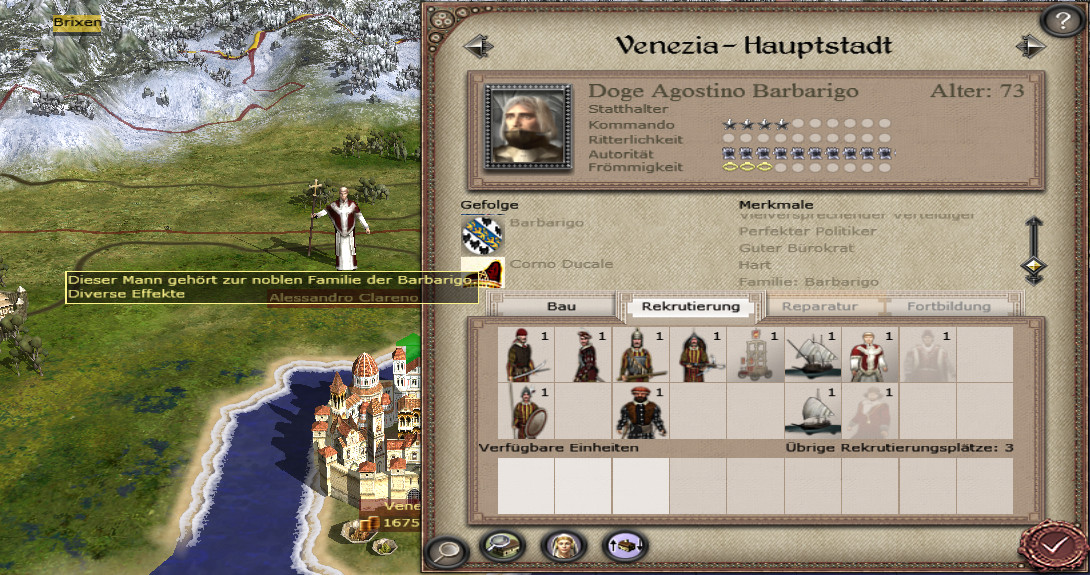 At the begin of your campaign several family members of each dynasty are already ruling your cities.
---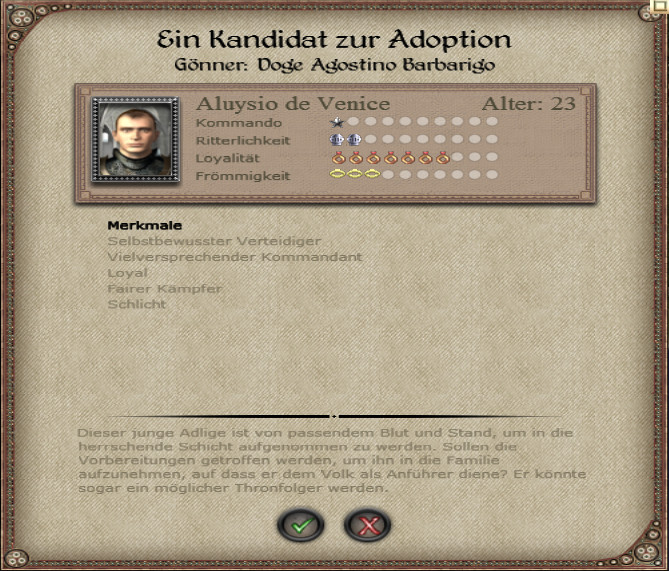 In case they accept and adopt a new member to the family...
---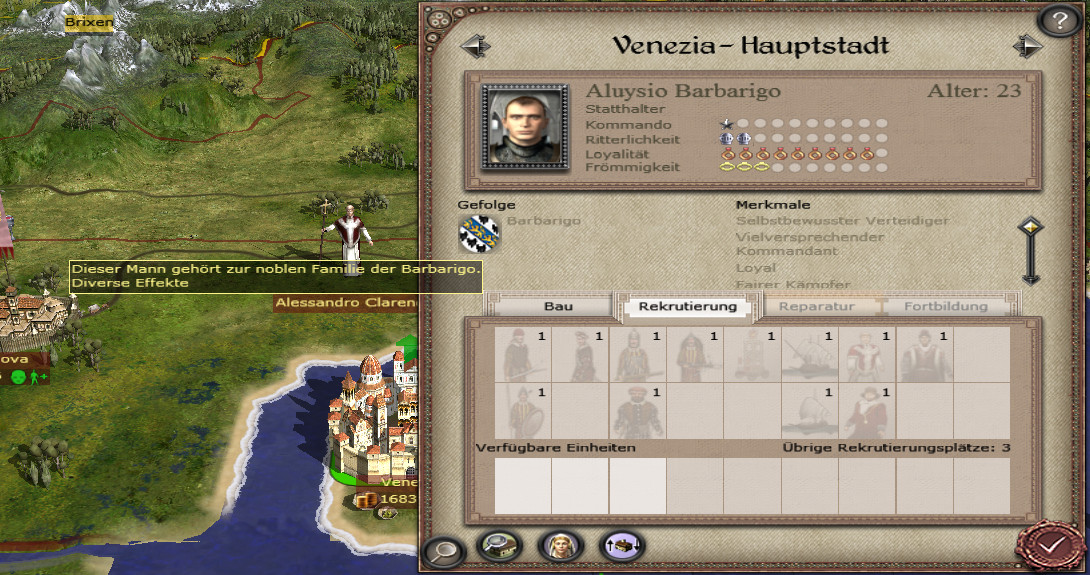 .. he will also take the family's name.
---
The noble families of Venice:

- Barbarigo




- Grimani




- Loredan




- Mocenigo




- Vendramin




- Venier


Expect our next preview on Friday next week. ;)

Like us on Facebook!
Follow us on Twitter!

Your TIW-Modding team