We always try to listen our players feedback, understanding and seeking an alternative to enhance our designs with the challenge of surprise and satisfy them.And so we hope with this package of updates: gameplays recording tool to mobile, more difficulty levels, online rankings for webplayer/ browser, more sensitive controls! Check out No Hero - Renaissance - version 1.3.2
» No Hero - RenaissanceWe come to No Hero 1.3.2 and since its launch it has been a constant search for bug fixes and stabilization for better performance on multiple devices.
GAMEPLAY
In version 1.2.9 we had already modified the whole controller's system for both the "Survivor mode" and "History mode" leaving the controls more responsive and sensitive. Therefore, we were able to improve the gameplay by giving greater control to the player character.
LEVEL MANAGEMENT AND DIFFICULTY
Since version 1.3.0 we had modified all level management systems and difficulty in "Survivor mode", offering a gameplay more fair and a more balanced progress, by split it in 3 initials categories: 0 to 50 –easy level, 50 to 100 – average level and 100 to 150 - hard level and so on. In version 1.3.2 we revised and readjusted the difficulty's module creating even more possibilities and improving the challenges.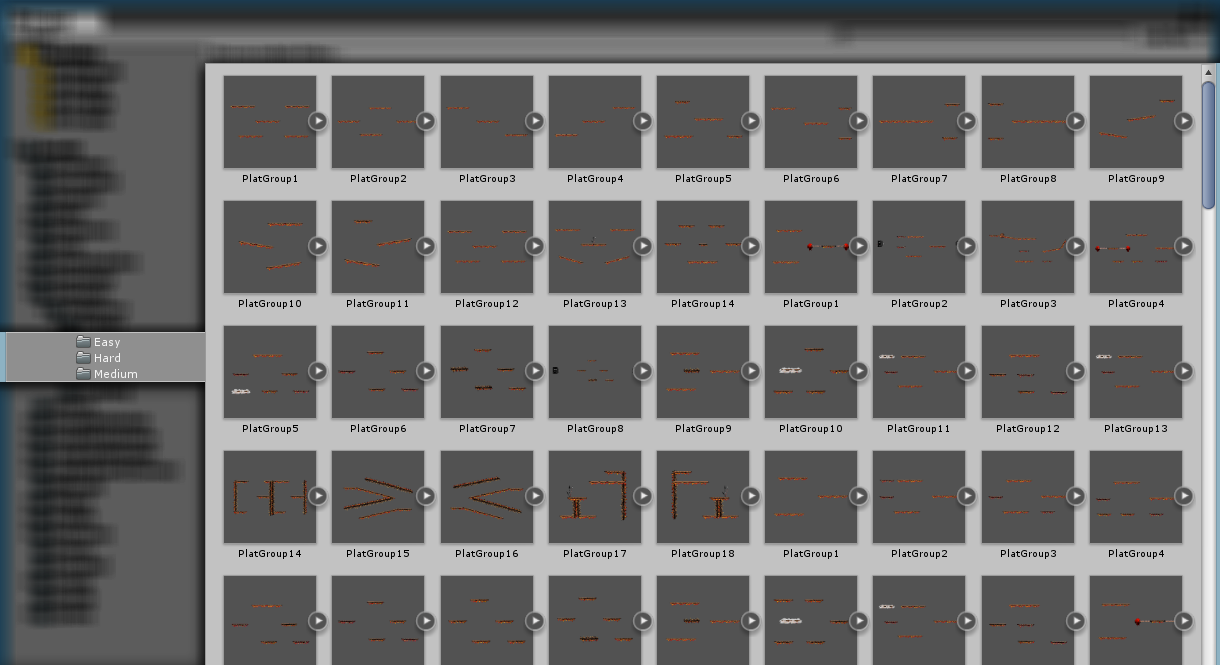 GAMEPLAY RECORDING AND REPLAY - EVERYPLAY
With the increased interest for broadcast and gameplays' videos, we realized that this would be something very cool and fun to implement in No Hero, both by the different possibilities of comparison of moves, with the competition between friends or even a way to report problems due to the large number of different devices in the global market. Try it and share the video with us showing your experience playing No Hero.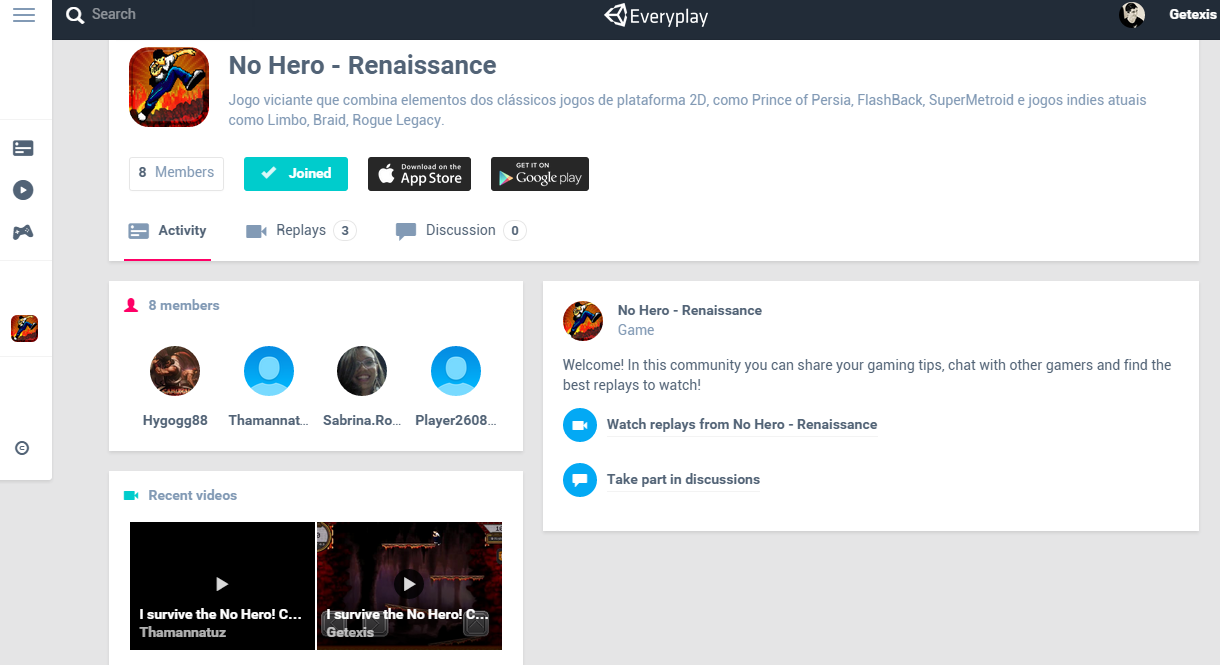 RATE AND COMMENT
We've implemented in the current version the Review button and the pop-up at specific times to remind the player the importance of feedback and evaluation of the game.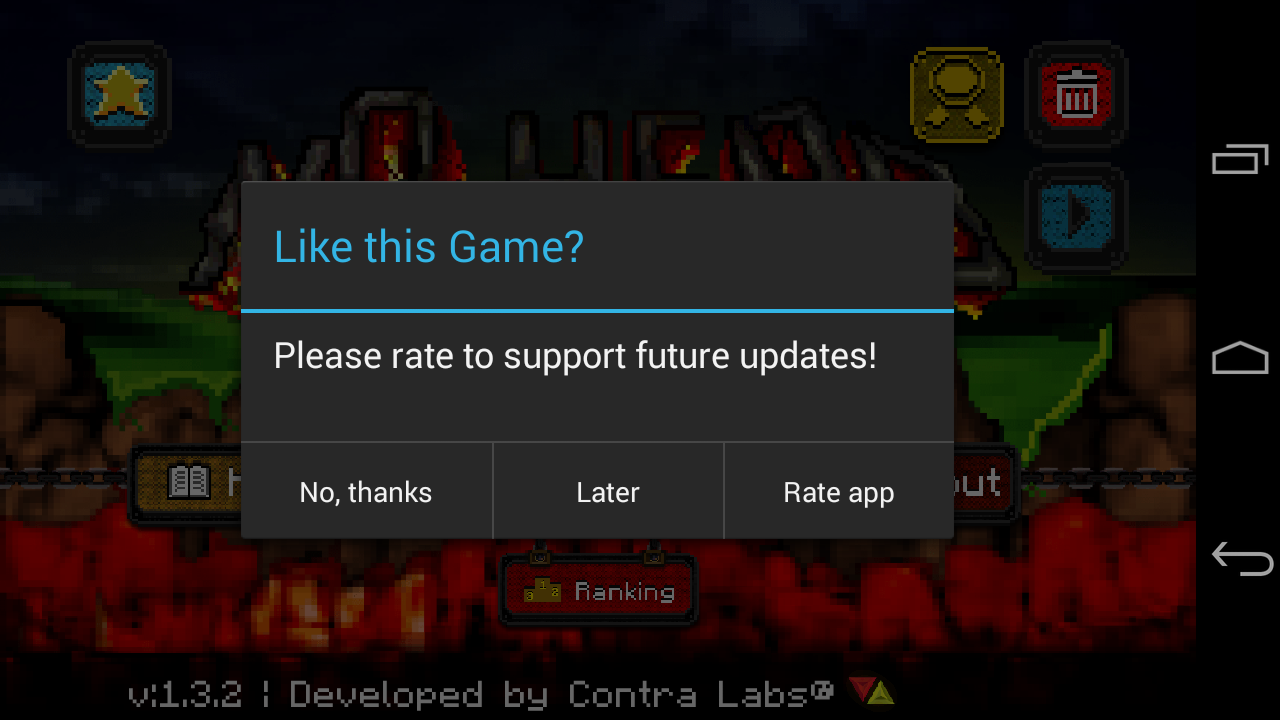 RANKING ONLINE WEBPLAYER (BROWSER)
After several adjustments, we have implemented the online ranking, running independently of the portal, thus allowing the competition between player, regardless of which website they are.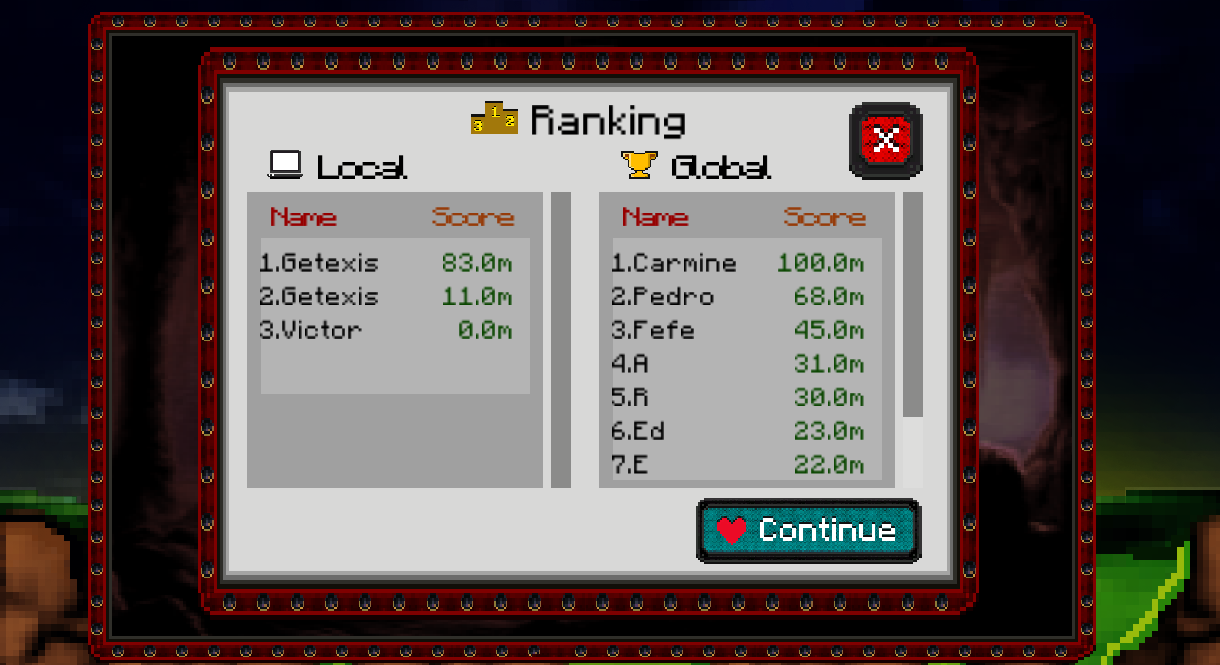 Others updates are available just for Android and WebPlayer, via the game website itself, on Game Jolt and Newgrounds. To WindowsPhone and iOS they are still in testing and adjustment phase.
---