Nice to NO you - Patch 1.1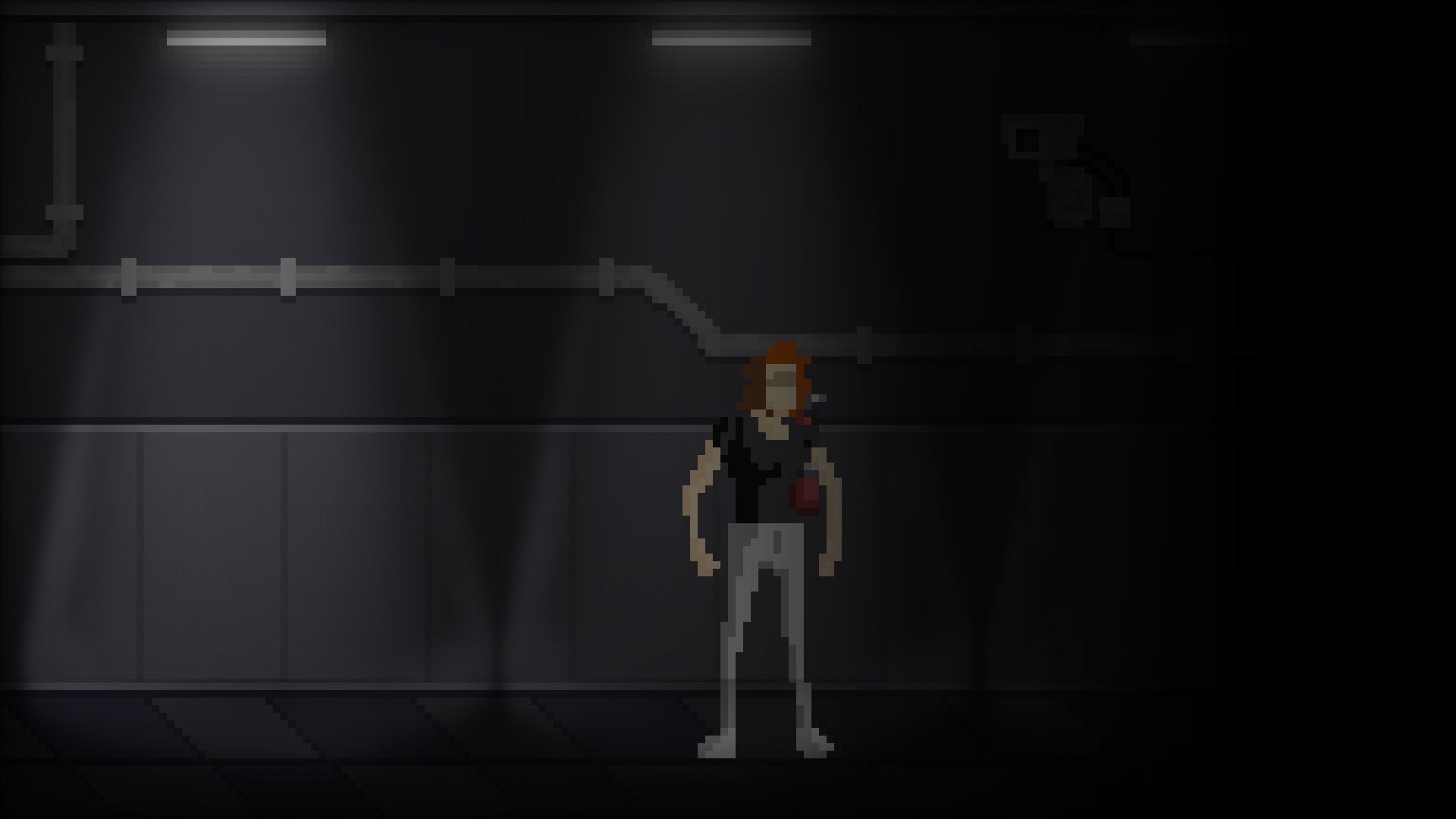 (The new mindreset floor)
Nice to NO you by Quarantime Games got released exactly one year ago today!
Just in time, they've released the 1.1 patch including Quality of Life changes, german translations, the first linux build and price adjustments!
---
Changelog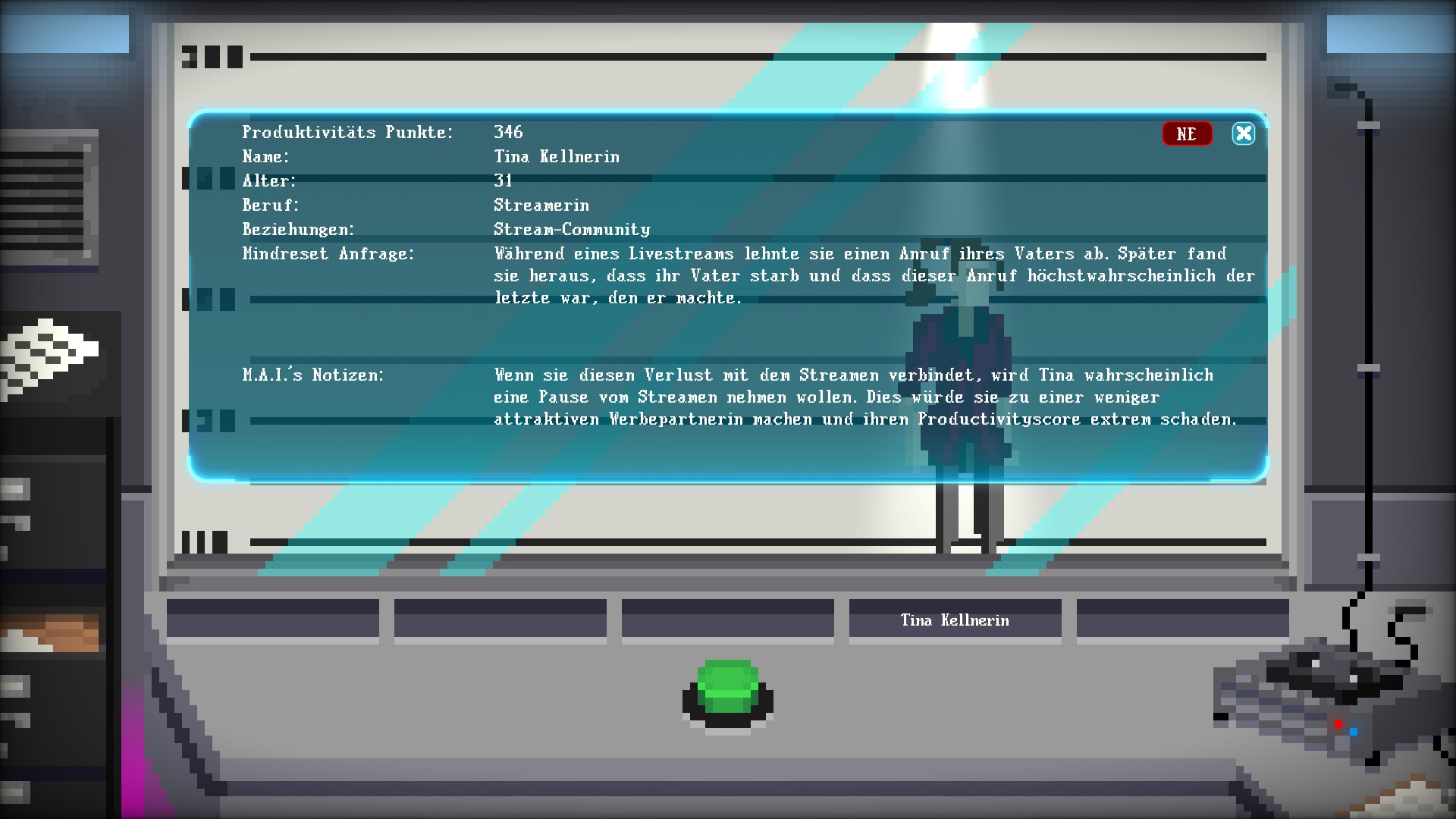 (Showing the German Translation for a character)
New:
German Translation
Skipable Intro (If a save game already exists)
Added Wilhelm Scream when the Red Button is pressed
The Answer from the Characters will now be written sequentially
Game Options when pressing "Play" in the Main Menu
Changes:
Changed the Background in the Cutscene to match the other hallway
Added light flickering in the Cutscene when the lightnings start
M.A.I Dialogs are now fixed
Days won't be skipped anymore when going back to the Main Menu
Changed Fast-Forward animation
Reddit Button Texture
Changed the Goodbye Button in the second Character Selection Room
Splashscreen can now be skipped when pressing space
Store Changes:
This is the first update which contains a linux build
Price dropped from 7.99$ to 4.99$ (6.59€ to 3.99€)
Added minimal requirements for Steam OS & Linux
So this is the 1 year Anniversary update of Nice to NO you, BUT this isn't everything that has happened in 1 year! The developers are working hard on the next update which will be a bit bigger.
---
Preview for the next BIG Update
Steam Workshop Support

Tools to create your own characters
You will be able to upload and share your characters via the steam workshop
Settings to enable/disable custom characters for your new game session

A playable demo

Free to download via the Steam Store
Containing just a few hand-selected characters
You will get to play one in-game day and test the game
---
Of course the developers hope, that this update won't take another year. But the good news are: Many systems are already working and they are quite in the finishing phase. You will need just a little more patience!
---
Media
Links: