Happy New Year everyone, we hope you are all well!
We would like to present to you our first update of the year, giving you a window into what the team has been working on since the start of December.
We are happy to report work is progressing nicely again since the holidays and we have a range of things to show off! The environment and 3D teams have been working together on scene creation while the 2D team has been working on concept art for the Vampire Count troops!
Environment:
We have been experimenting with our main menu, looking to create the perfect Warhammer vibe the very moment the player enters the game! With that in mind, we present: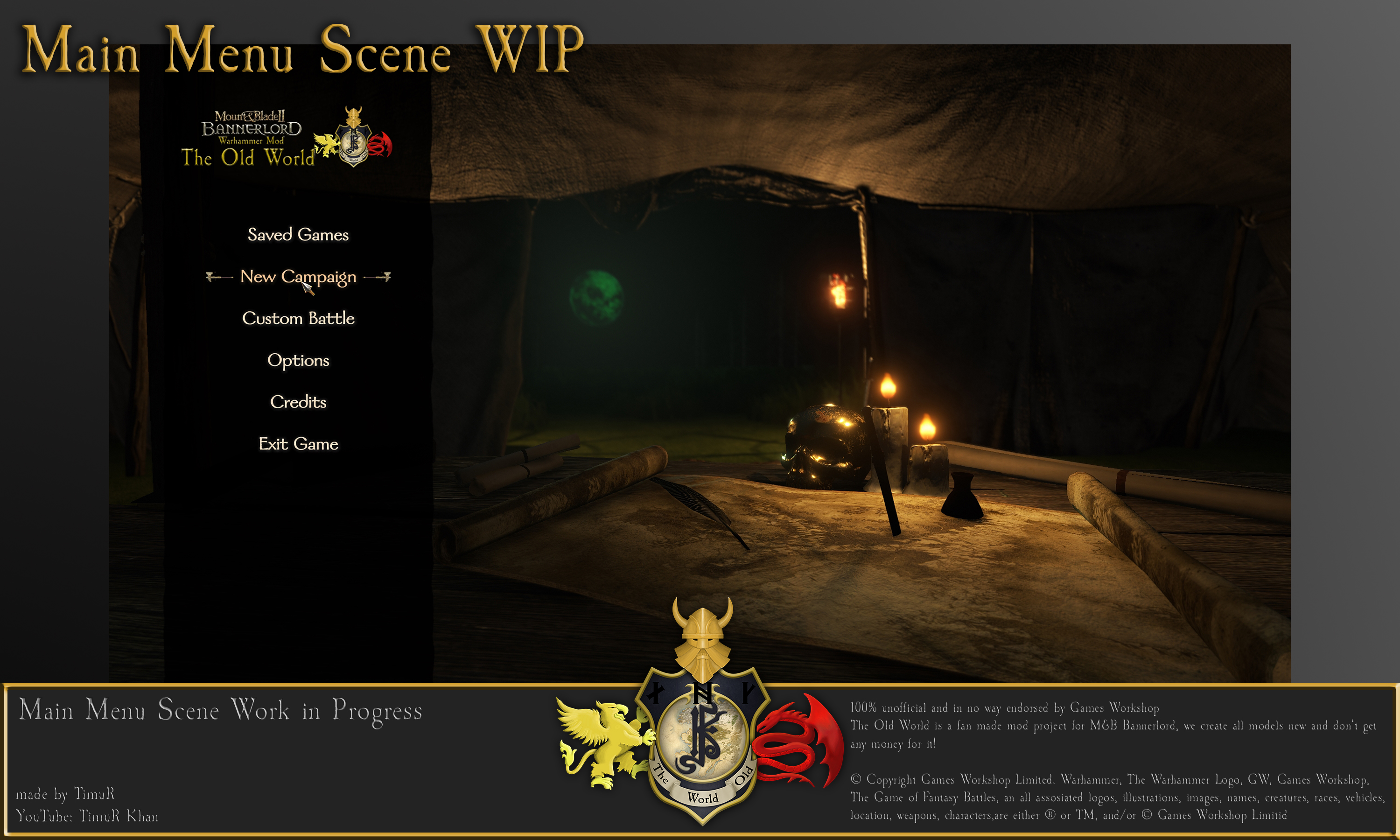 To follow up here is a preview of our teams first dive into the marshes of Sylvania, we have been looking into, and experimenting with, various atmospheric effects to try and draw out the dark nature of a land so in touch with death.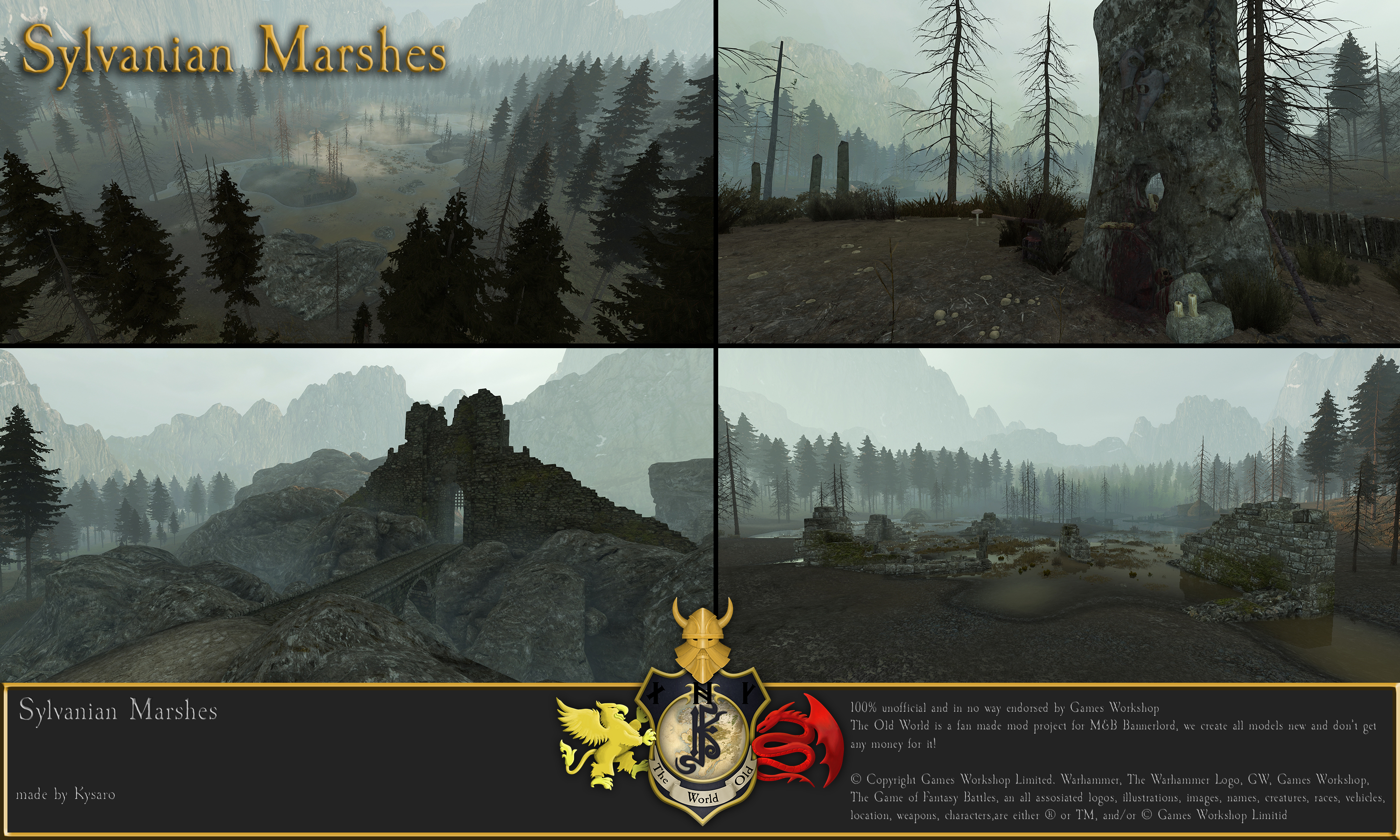 While none of these images are definitive, they represent the general feel we aim to implement. Constant testing has allowed us to push the boundaries of bringing to life an immersive Warhammer world with our current toolset and has us excited for the future.
3D:
Our 3D team has been working on assets to be added to current and future maps, from Dwarf tavern props to skulls we are slowly building up our list of toys for the environment team to play with. For a more in depth look at these assets they have been featured on YouTube by our very own Timur, available here.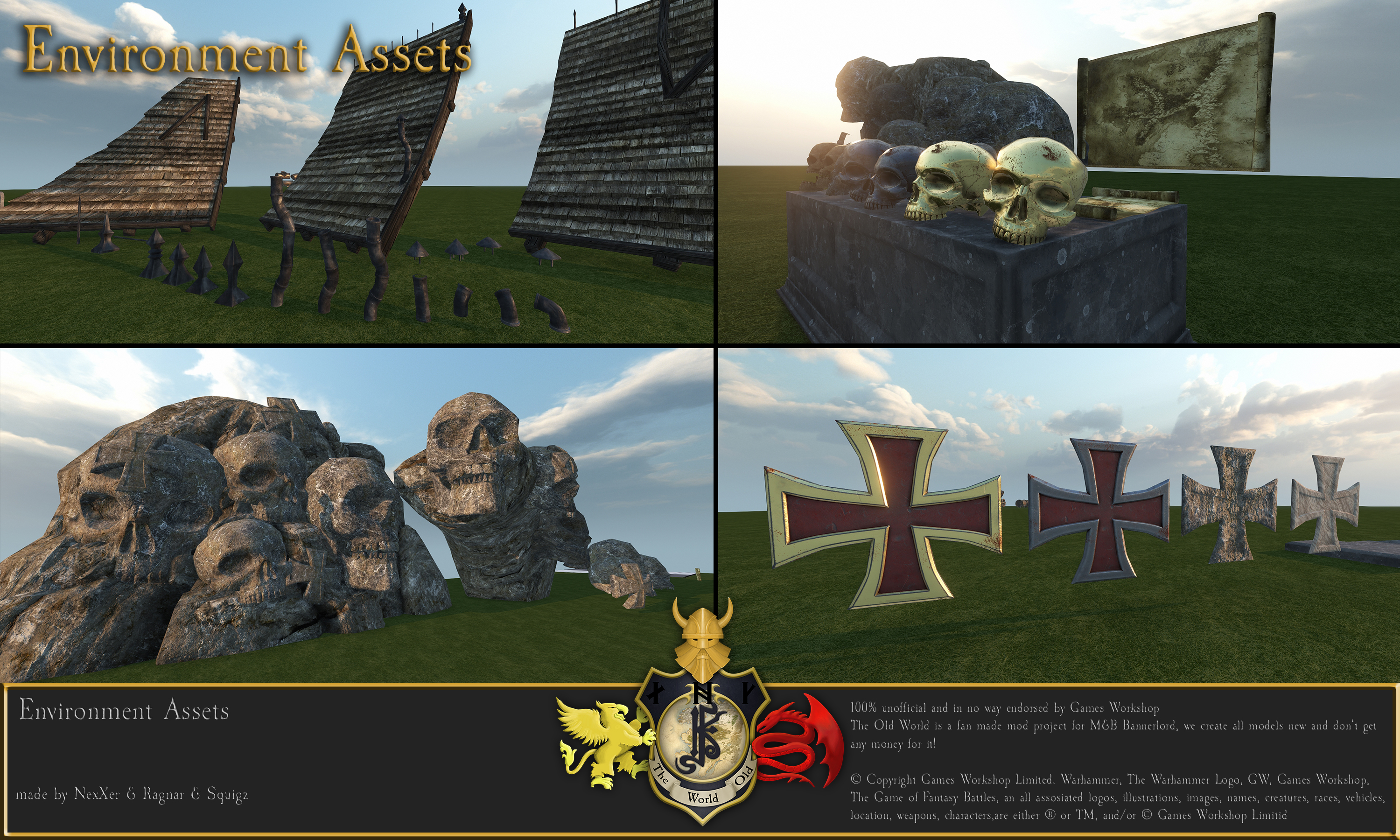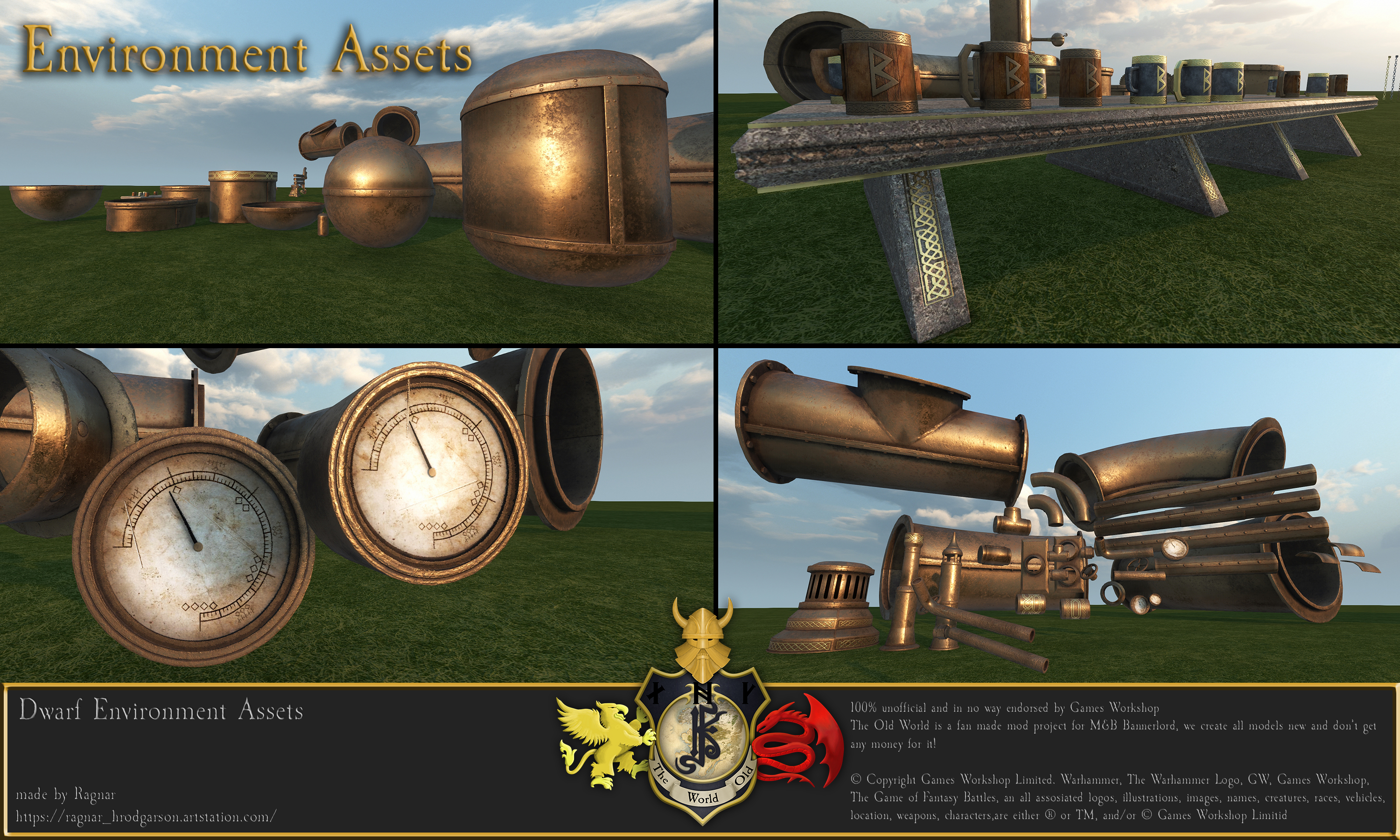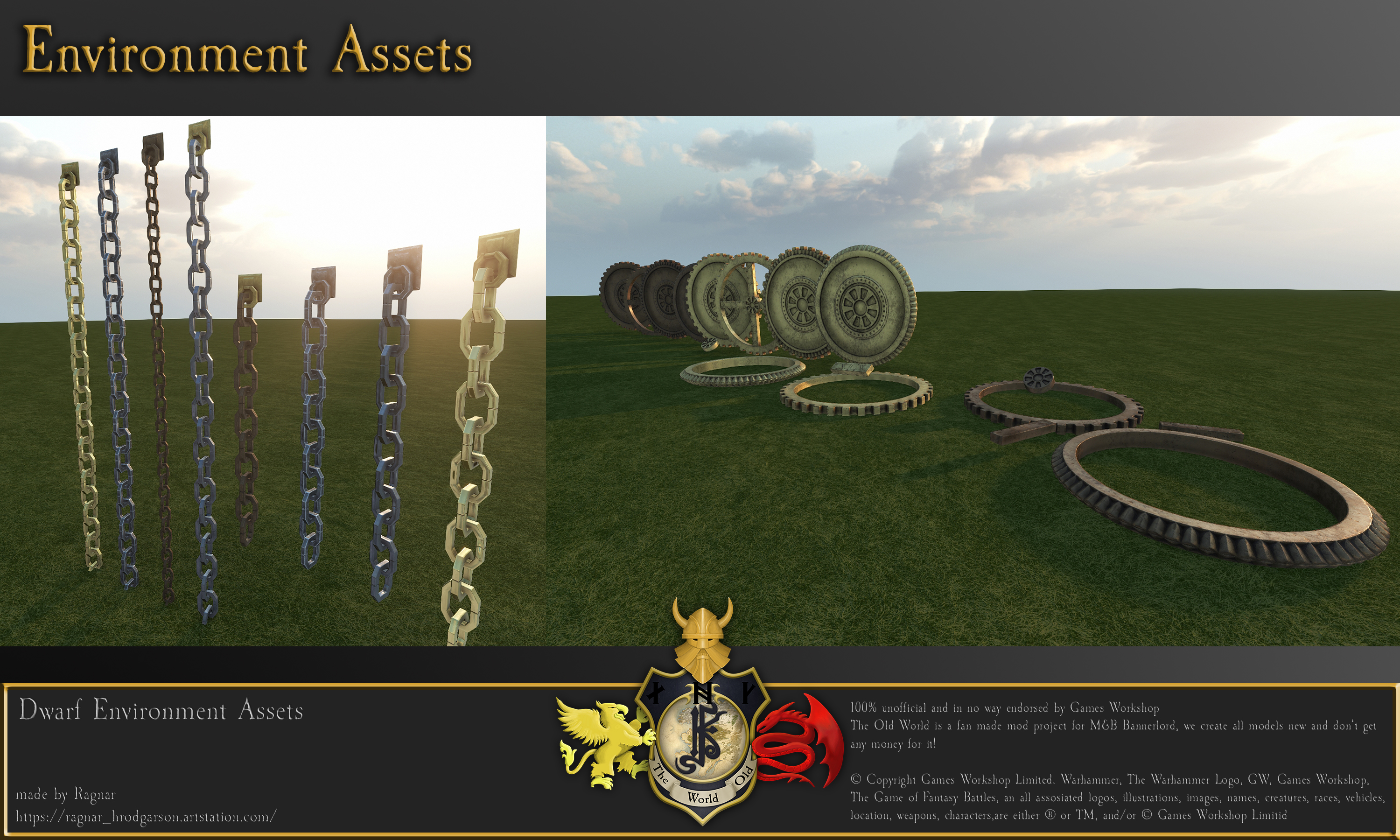 2D:
To give you guys a peek into the work being done on the Vampire Counts, below we have some concept art made by the very talented Augustin. The works will be put to good use by both our 3D and environment teams to help bring the Grave Guard and Sylvania to life! He's also produced a beautiful piece of environment concept art, to be used for reference in creating dwellings for our Old World inhabitants.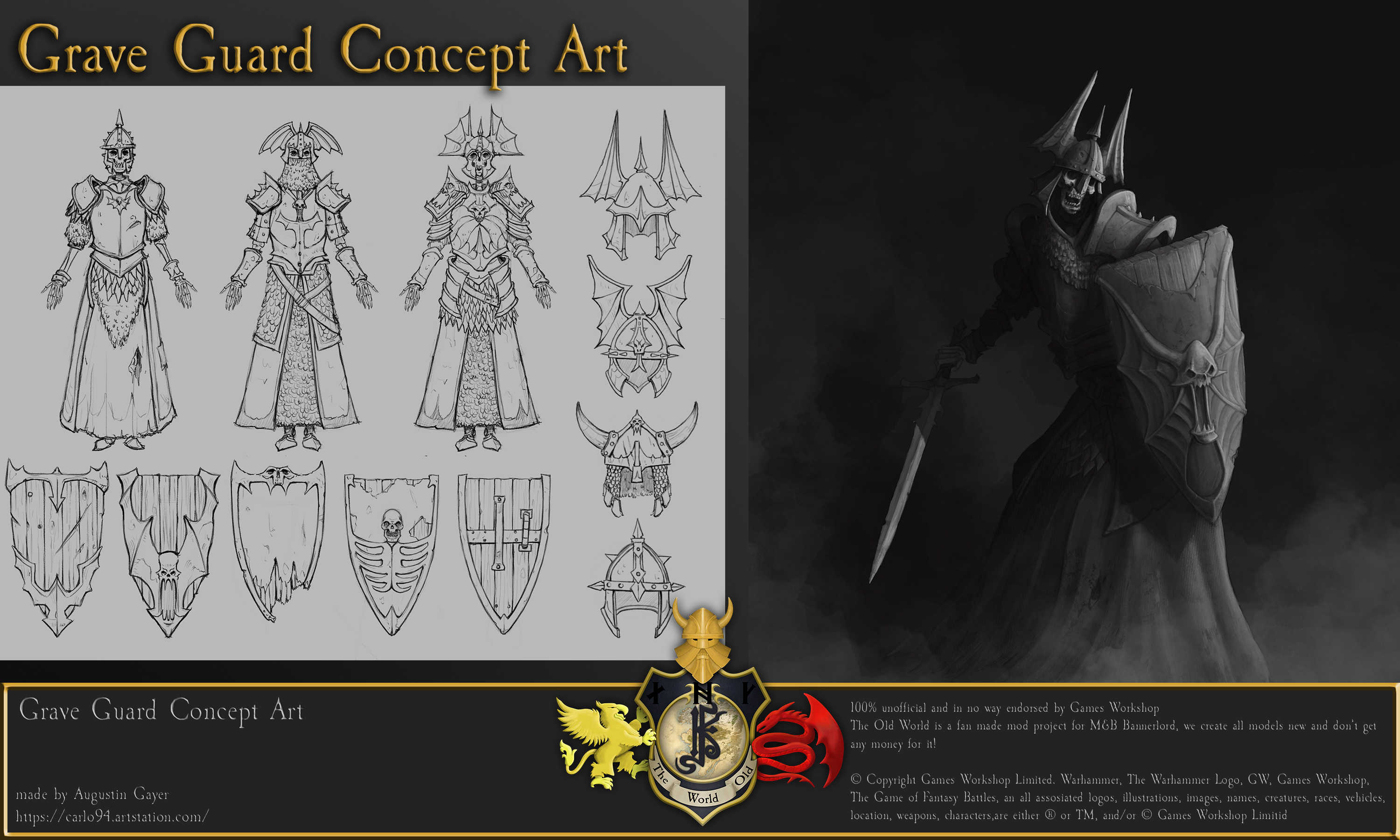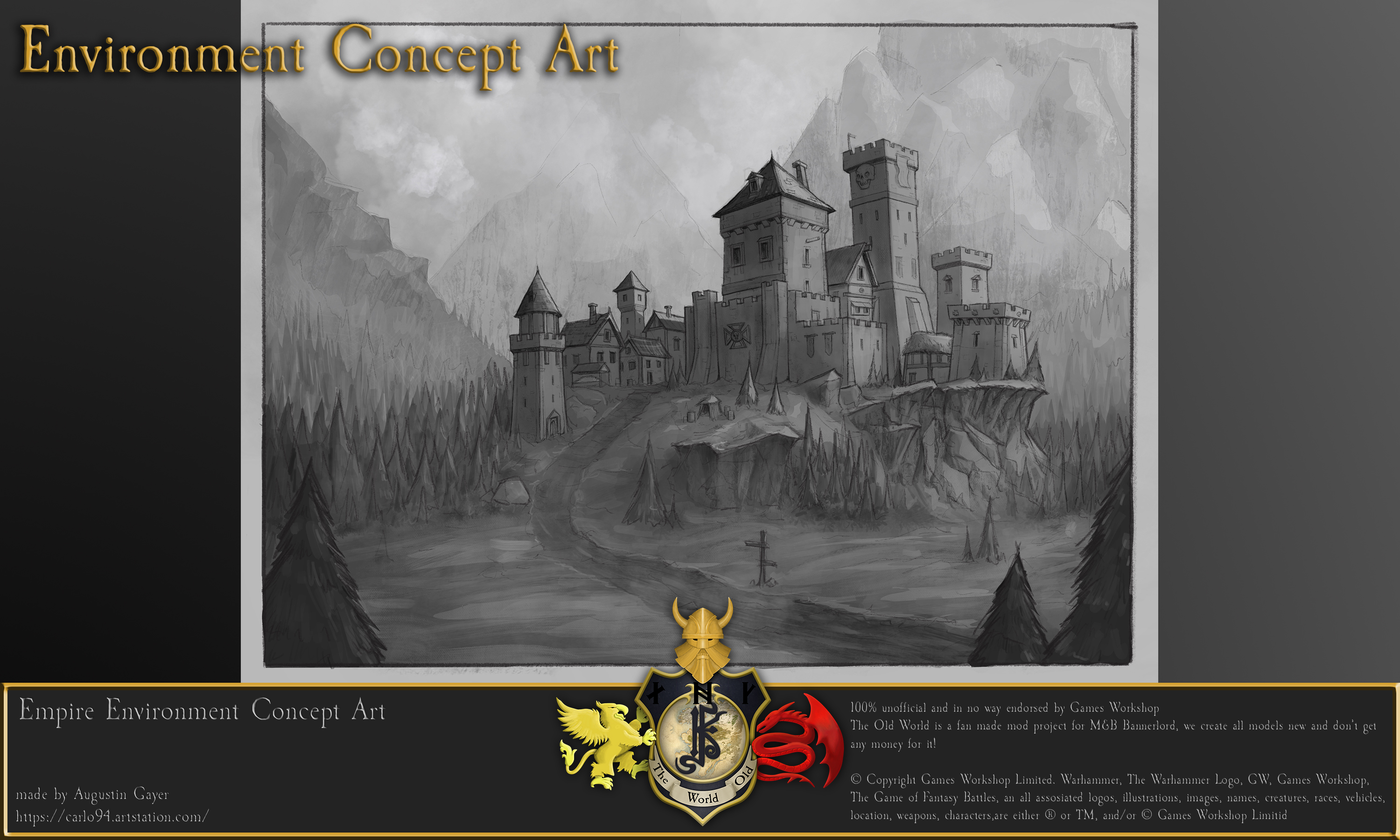 Coding & Loremasters:
As ever our coders and Loremasters are working behind the scenes, ensuring the world we are trying to portray is as accurate as possible while also functioning and playable!
As a growing mod team we are still looking for enthusiastic people to apply, we are currently looking for sound engineers, 3D artists, Sceners and specifically a moderator residing outside of Europe to cover 'night' shifts. Even if you do not fill one of these roles you are welcome to head on over to our #applications channel on discord! Everyone is welcome.
Of course, you do not have to apply to join the Discord. Feel free to come join us to keep up to date with our progress and be a part of our growing community!