Blog #4 - Christmas & New year status - by Nicrlaitheking/ Macbeth
Hello and welcome to blog 4 about the current status of the mod!
We hope that everyone have had a great christmas holidays and are excited for the new year! So are we at the team, as we are getting very close to a stable version of the new overhaul version of the mod.
So what have we been doing since last blog?
I have just finished all the regions and areas on the new map, but still have to update the localisation file so all the names display properly in-game. I expect to be done with that soon, and then focus on creating more flags for minor factions and updating development for provinces in the east. The provinces of Middle-earth and Bellakar are done, but we still need to make some tweaks to relations between factions and starting alliances and so on. Many of these things will likely be tweaked and balanced after the first release, when we get some feedback from you guys.
I have also made a new top banner (UI) and a new button for events, which can be seen on the image below. As it's one of the main things players look at while playing I wanted a more LOTR-related one.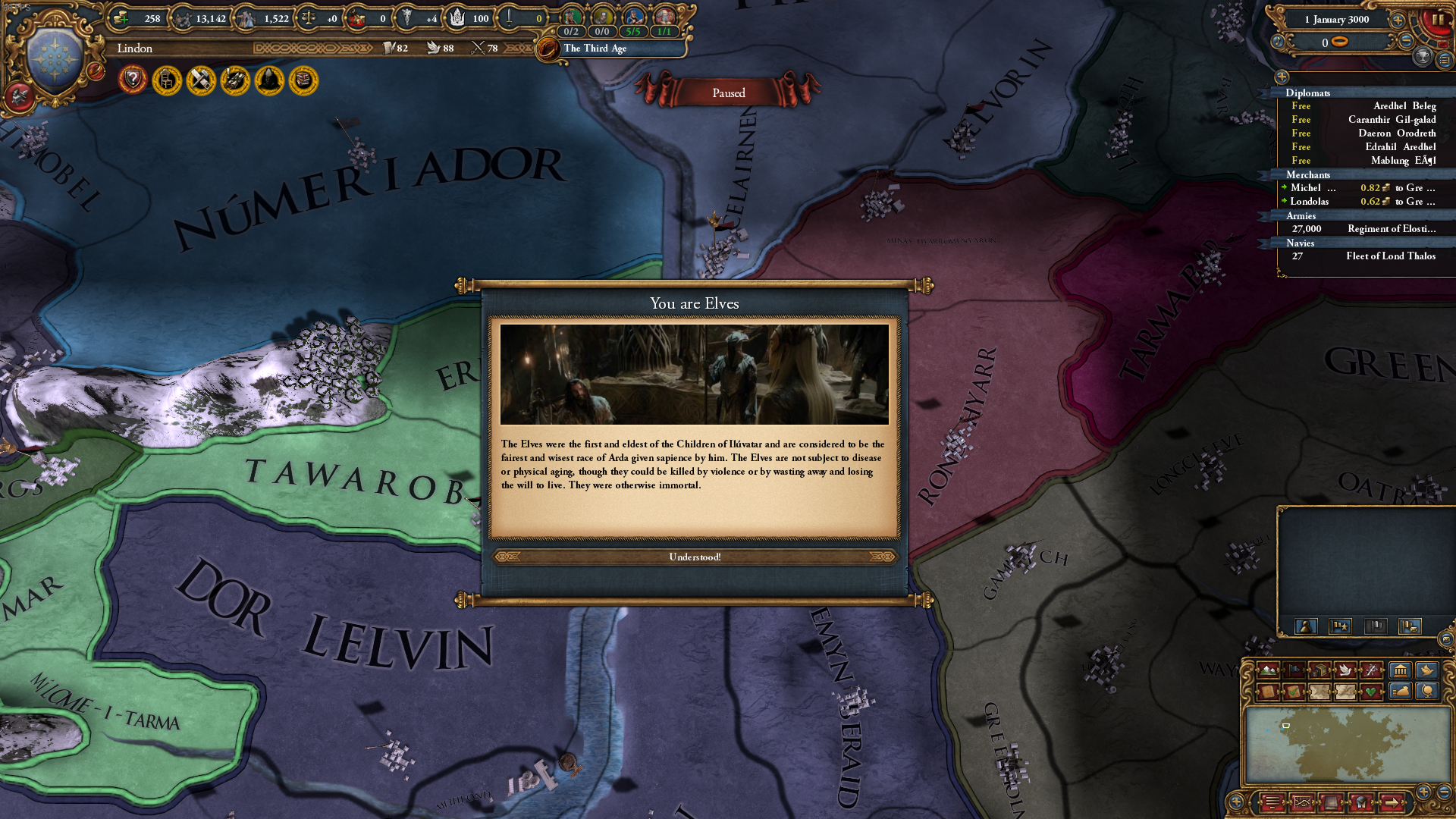 DKstranger has been working on changing technology groups a bit, before almost all ethnic groups of humans had their own technology group. So, to make it simpler for the player to know, which race gets what racial modifiers. All human technology groups are merged into one. This took some time to alter. Then to make sure all human countries have units, DKStranger have created generic units for all human culture groups. However, this is only for culture groups/countries that didn't have units in the first place like Gondor or Rohan.

Also if any of you got any cool ideas for the mod, or want something to be added, let us know in the comments!
Merry Christmas & Happy new year!