I decided to write something about our mod, so let's start with the story.
The story takes place on Christmas in the chambers of the Creative Future Laboratories, when you wake up from recovery annex. After waking up, some friendly voice appear. It's the voice of new supercomputer which leads you through the test. We call him SIMBALD (Smart Intelligence Memory Based Authentic Leader Disk) and I hope you'll be friends. The story is under the development. There'll be some new puzzles (I hope, 'cause we haven't got much ideas).
I haven't much to say, because we started creating the mod a few days ago. Now we've got some maps (check out the screens) and we are working on the trailer. I just wanted to write something, so I'll show you 2 new screenshots (only WIP screens from unfinished wake-up room) and end this text: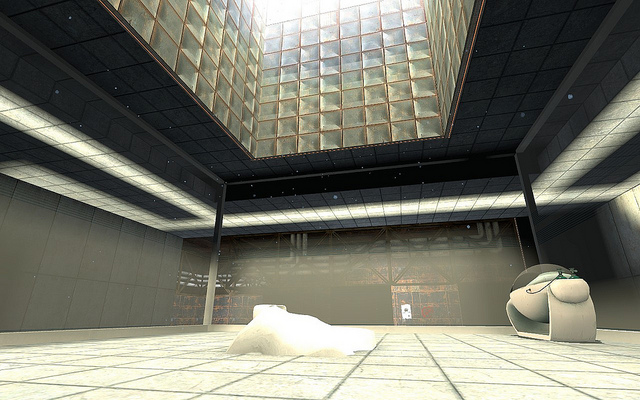 Wake-up room with the snow and recovery annex. Unfinished, but we are working on it.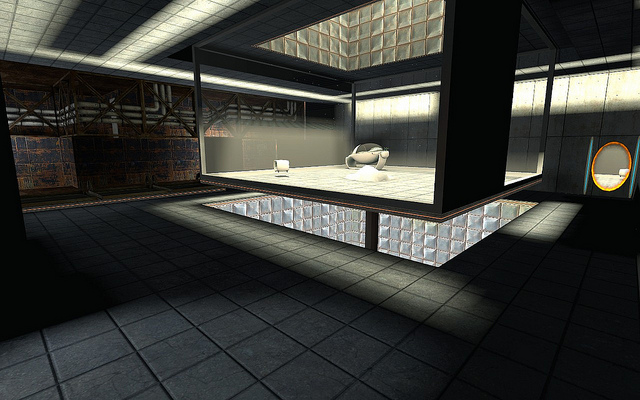 Outside of the room... So that's all. We hope you like these images and hopefully we release this mod soon so you can play it!
Fluppy