News #2
Hello again ModDB. Sorry for the delay but I have been working on the mod quite a bit the last few days, particularly on the Allies. This update contains information on one of the Allied infantry as well as it's IFV combo. It may not be as well presented as the last update but I figure any update is better than none and the information is solid.
First up I'll introduce the IFV.

As you will most likely know this vehicle is highly unique in that it will alter it's weapon systems depending on the passenger infantry inside. A standard IFV has a low quality rocket system able to take down light infantry and aircraft however once infantry are placed inside it's weapons can range from miniguns to artillery, tesla weapons to demo bombs and neutron cannons to psionic amplifiers.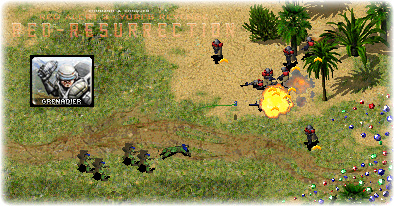 Grenadiers are an altogether new addition to the Allied arsenal. These infantry are fast and light, very capable of supporting other Allied infantry. Due to their good range and effectiveness against most targets they are excellent when mixed with other infantry types.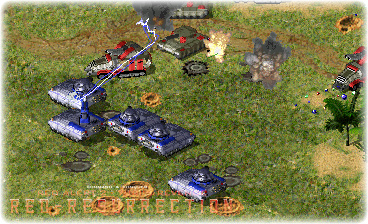 Once inside an IFV Grenadiers will transform the weapons system into an effective grenade launcher, making the IFV a very useful light tank of sorts capable of taking out all kinds of targets.
Anyway theres a very brief look into IFVs and a new Allied infantry. For more information on this please visit the topic on Freedom Studios here. I always feel there isnt enough space on ModDB news to fit many images, so you can visit that topic for the full update.
So until our next brief encounter: good night, have a good one, a good Christmas and... good night.