Silmarillion: TW January Update
Jmonster:
Elen sila lumenn' omentielvo mellon nin , a star shines on the hour of our meeting, friends. Since our last update in November so much has happened! We've doubled the number of factions on our alpha build with the addition of Tol-in-Gaurhoth, Doriath, and most recently The House of Finarfin and tripled the number of unique maps available.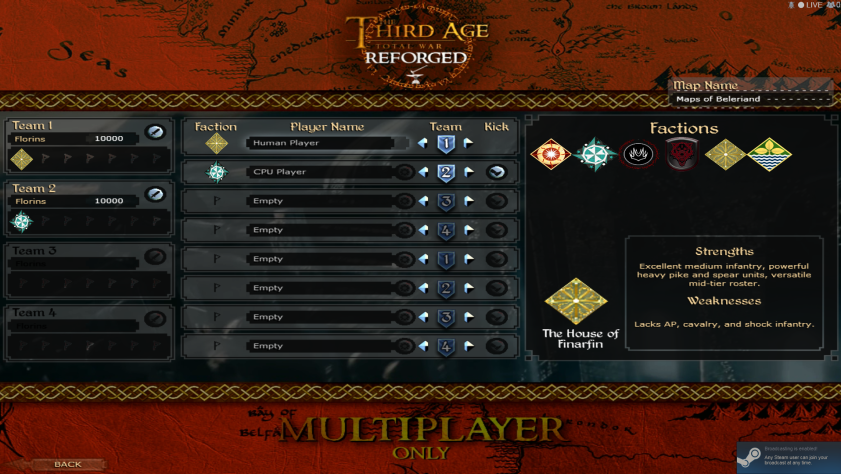 All six of our Alpha factions are now in game!
I have also switched the base files of the mod from Reforged .97 to Reforged .96.1 to ensure greater stability allowing for larger and more impressive set piece battles and scenarios. On the topic of scenarios, myself and community members will be producing a deep diving historical battle series covering the great battles of Beleriand. I have included a large number of elven battle editor assets allowing for the creation of bigger and more ambitious cityscapes and towns, as well as finalizing the Easterling faction and preparing their faction preview.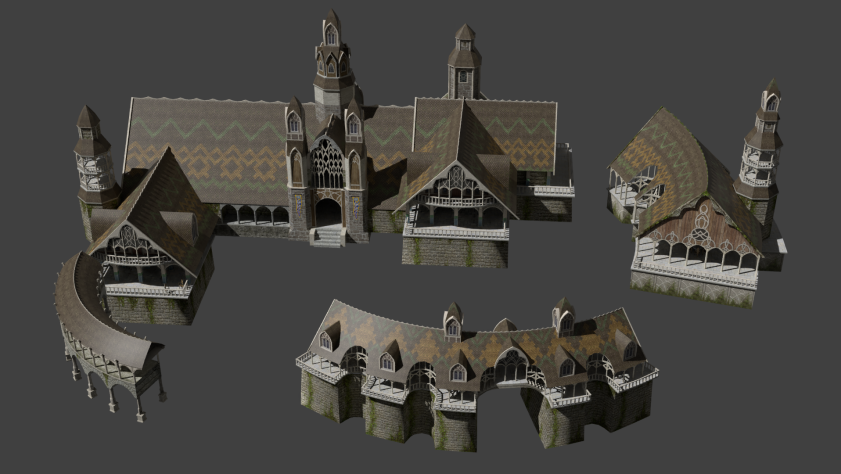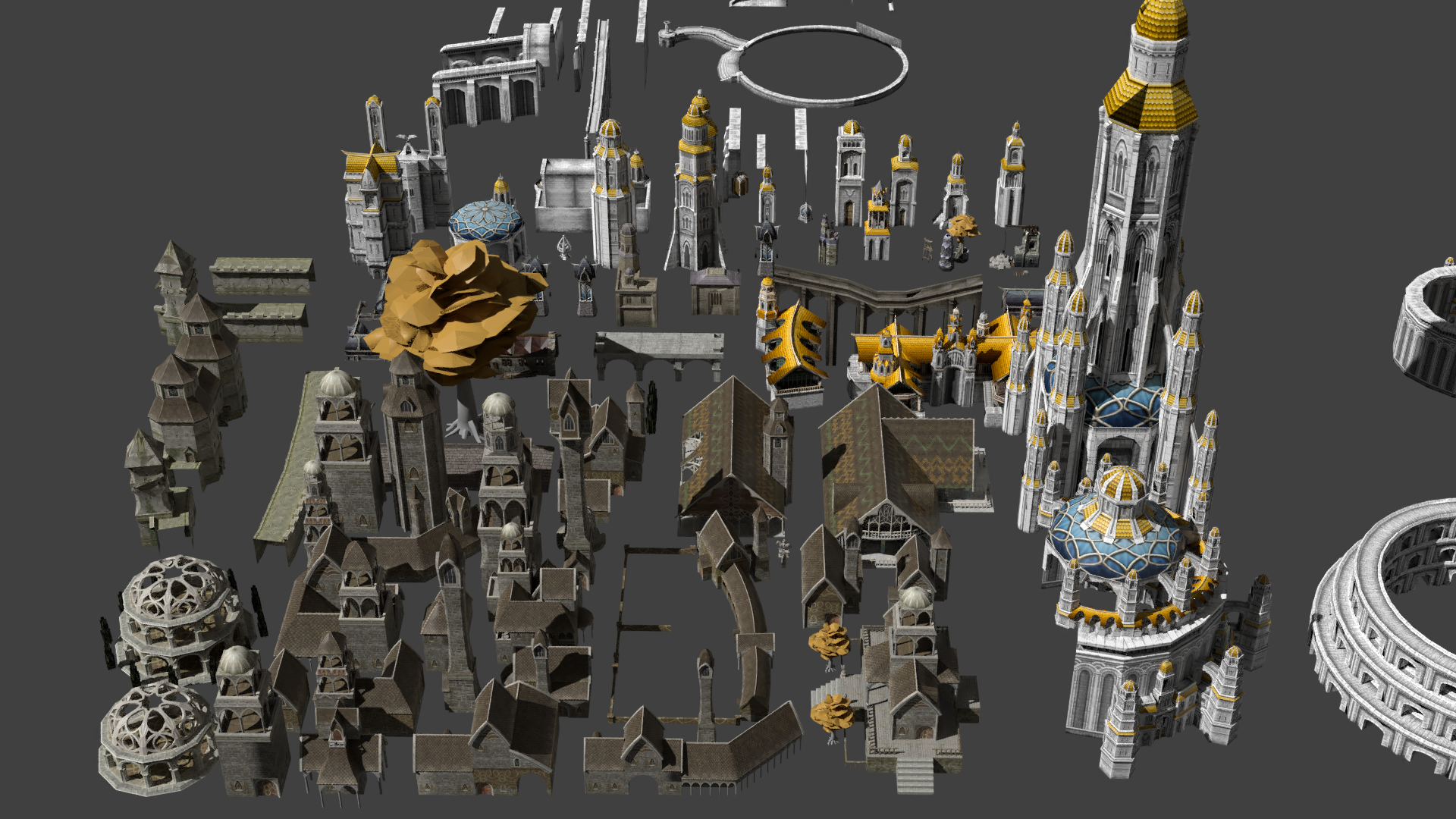 Awesome Elven assets, courtest of the map-god WK!
I also intended to support our alpha release with weekly challenge builds, as well as scenarios and map packs so you'll have plenty to do well into the new year!
I'd like to take a moment to thank our team and the Med II modding community for their invaluable help over the last couple months. We'd never have been able to get this mod off the ground without their patience and knowledge. I want to extend a special thank you to Octavius, Callistonian, Skylii, and Synn of the Dark Cloud. Thank you so much!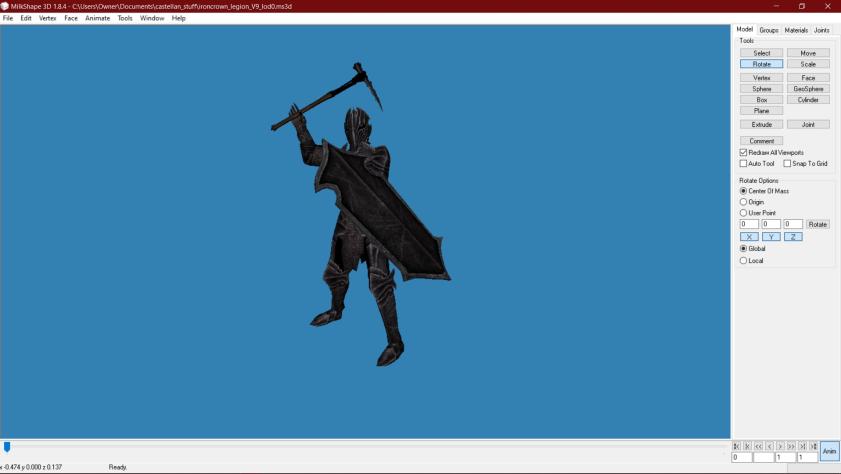 Beautiful new model by Castellan Taurion, which we will be implement as Sauron for Tol-In-Gaurhoth
In addition to technical support, our testing team has been invaluable during our alpha process. Thank you all for your insights and your selfless allocation of your limited free time to helping us make this mod better. In particular I'd like to single out StewardofDale for all the work he's done churning out quality maps for the community.
Happy holidays everyone and have an excellent new year!
Secretariat:
Thank you for all your support thus far! While we didn't make the list for top mods of the year, I have no doubt that next year we will be in a much better position. If you have not done so, please join our discord channel for all the latest news and previews. Should you not want to be in discord, you may also follow us on our channel on Moddb. Here you will find new images and files as we share them. I have recently begun a PVP campaign on our discord server, and would not be surprised if some of those battles make it into a Youtubers schedule! Follow along! Finally, be sure to follow our Youtubers, Jmonster and Umadcommander especially, as they will be giving in depth commentaries on battle replays. They are some of the best out there! Links to all these sites can be found at the end of this article.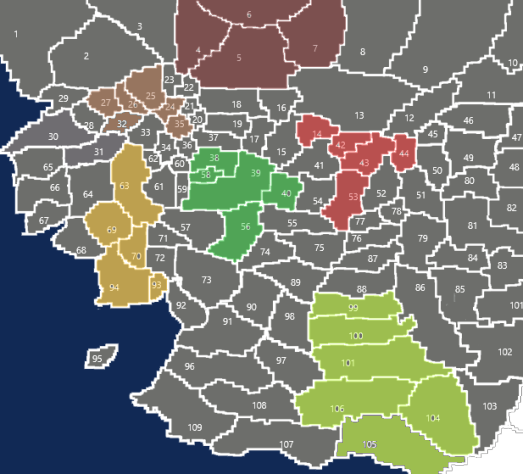 Just a little preview of the PVP campaign map we will be using for the first run through!

Mereth Veren e-Doled Eruion! (Merry Christmas and a Happy New Year)