Hello Again Everyone!
First off, happy new year - We hope you all had an amazing holiday season! The holidays have been hectic as ever for us. We've had some pretty significant life changes - working to get a new apartment, planning some additions to the project, and of course changes to the upcoming 2.0 Demo, as well as continuing to write the next chapters of the game, all while visiting family!
With all that said, we thought we would take some time out to update everyone on the progress and the plan for the next quarter, as our relaunch is inching closer and closer.

First, you may have seen this concept on our twitter - stay tuned, we'll have a lot more character art to share soon.
This girl is named Maiko, and is more connected to Mei-Lin than you may think. You will have to wait a little longer to learn more about her story and her role in the game though, no spoilers here!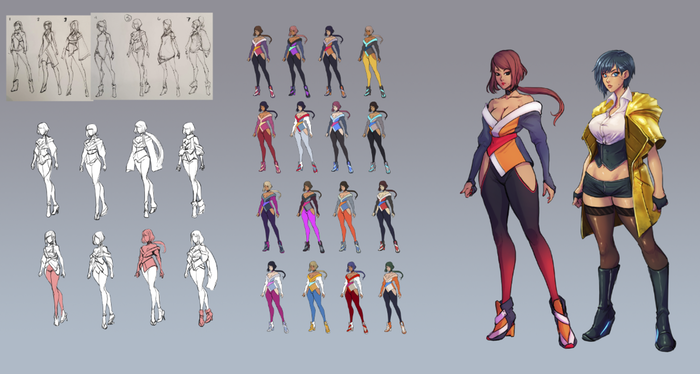 Next up, We are happy to remind you that Rebis Dungeon is finishing up the special poster of Mei-Lin and Benjamin will be doing a few designs in his spare time over the month so that some fancy new items will be available during our relaunch!
We also plan to introduce a poll about potential physicals you might be interested in, so feel free to comment any ideas in the meantime!

Last, but not least by any means, we have a few things we are planning behind the scenes for the relaunch to keep everyone up to date:

Here's what we're looking to introduce in the new demo:

- new animations
- new locations
- more dialogue & interactions, and a deeper look into the lore
- more NPCs
- new interaction types
- overall fixes and polish to the game!

We'll have more details soon, so stay tuned once again! Once more, thank you for sticking around and your continued support.