For those who are keen to commit GLA war crimes, I present you, 2.2.2.
But before we start, thank you for all that voted for RotE for ModDB's MOTY! We got to top 100!

---
Rise of the East v2.2.2 Release
---
What's New
As always, with every release article comes a big changelog, so if you like reading, please head over to this link right here which includes changes leading up to release. (beta & revision changes etc).
I've highlighted key items in this update below:
GLA Missions 1 & 2 are now playable
Balance changes
Many new MP maps
Existing MP maps remade for QOL improvements
The first 1v1 tournament on 15/01! Tourny Info here
GLA Missions 1 & 2
As promised, I am remaking all Generals missions in the RA2 engine for RotE.
Initially, these were to be released as a Christmas special, but because of the time it took to complete them, I've had to delay the release because I wanted to get at least 2 missions polished off.
Alas, here they are. I hope you enjoy it - if you do, don't forget to leave a review or write me feedback :)
Here is a video walkthrough of the first mission:
I don't want to spoil the second mission, but here is a sneak peek:-
Those familiar with the Generals mission know what to expect ;)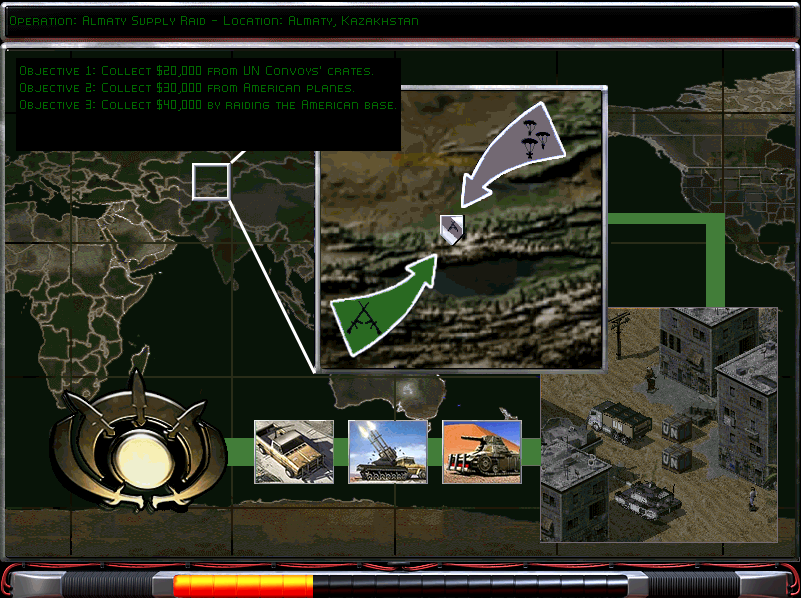 MP Map QOL Improvements
With the introduction of the new ore types, a lot of maps fell short of being "interesting" due to using the old ore balance, either making them way too rich in cash or too difficult. This update hopes to change that by spicing old maps with new features, including new tech structures.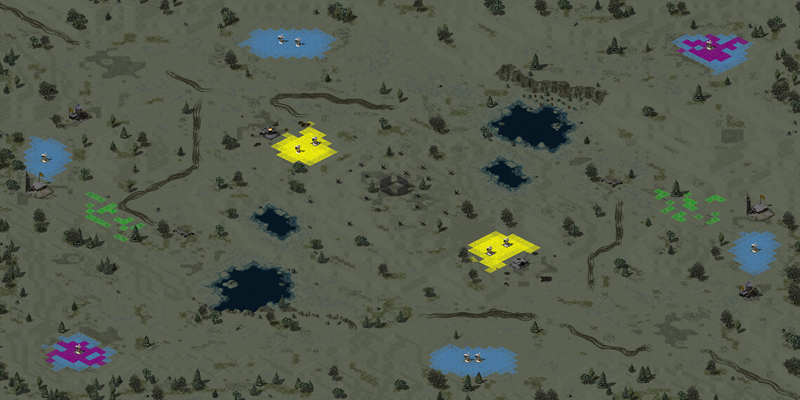 We have also had more contributions, including brand new maps such as the one below, by CatTanker - who will eventually release a public map pack!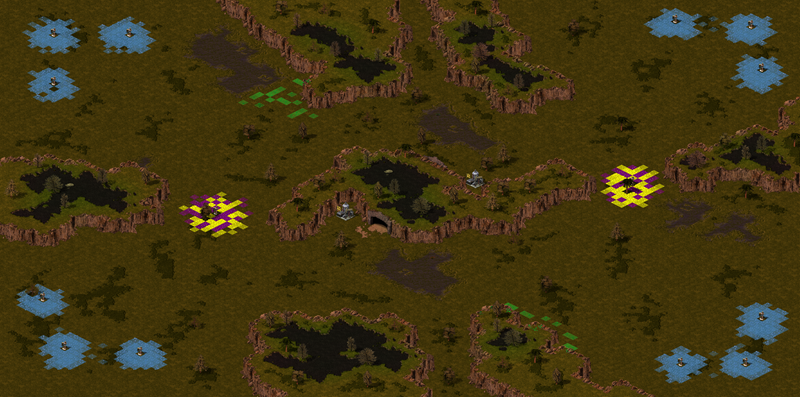 The First RotE 1v1 Tournament
Announced back in October last year, the tournament is set to take place on 15/01, just shy of 2 weeks from now - and may be casted by Sybert, provided he is still free and willing, otherwise by yours truly. (Be nice to me, never casted before 😂)
There are 3 slots left in the tournament, so use this link here to go and sign up!
Tourny low down below:
Single elimination format
1v1 set up with 16 players max
Elimination rounds best of 3, finals are best of 5
The first map is picked randomly from the "Tournament" pool, loser picks the next map
Prizepool of $200

1st - $125
2nd - $50
3rd - $25
What's Next?
Here's what you can expect from 2.3 and 2.4:
All new visuals (yes again, when do we not add new visuals?)
Potentially new terrain and terrain items soon™?
Complete AI overhaul

Featuring tech level based difficulties and tiers for all skill levels

All new East Asian structures (soon™)
More single player content
Enjoy!