Hey everyone,
It's been a while since our last news here. Today I am happy to announce our official landing page, our new blog and more game information.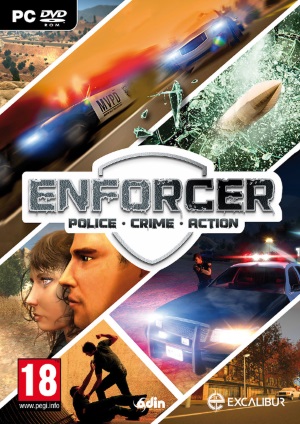 The game release date is set to October 24 and it will be on Steam. Our partner, Excalibur, is still checking where the game will be released. For now, you can even pre-order directly from our landing page.
Webpage: Enforcer-thegame.com
Blog: Enforcer-theblog.com
Here is some description about what we are going to post on our new blog:
In the past, there were a lot of great police movies with themes based on small towns (usually American ones) where the good guys would pursue criminals, often including epic shootouts and car chases. We still have these types of movies today, but often they are set in large cities and feature a magnificent amount of special effects.
With technology infinitely improving, we've been able to increase the production values of our video games too. With better tools and more powerful computers we can do so much more. Just look at how GTA has evolved.
With Enforcer we wanted the player to experience something they don't normally play with current gen games and pay homage to the classic cop movies I talked about earlier. We created a fictional American town blended with desert and forest areas. We call it Mountain Valley.