Welcome to the latest bit of news from the Battlefield 1918 development team. First of all, with the end of the latest Battlefield 1918 tournament campaign from Forgotten Honor We'd like to congratulate the Central Powers forces on their hard won victory. The campaign was very close to the end, so a job well done for the Entente team as well!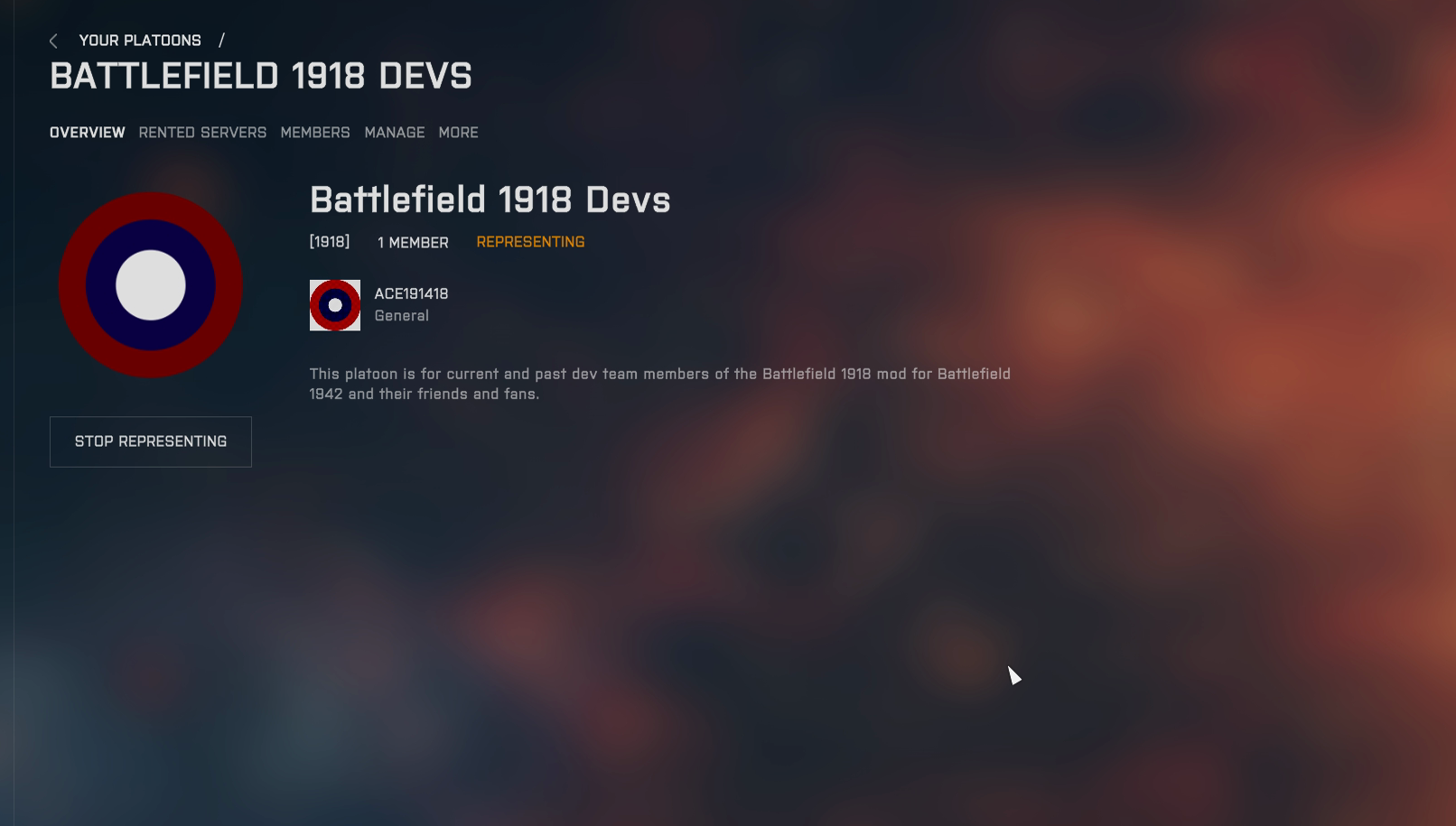 Moving on, we don't have much of a content update today, but we would like to announce a new program for those fans who play Battlefield 1, the Battlefield 1918 devs platoon. For those of you unaware, DICE has created a new platoon system for Battlefield 1 which rewards members that manage to fill a squad by changing the name to the platoon name. This also causes flags captured by that squad to show the platoon name as well.
This platoon will be open to all Battlefield 1918 fans, as well as mod team members (naturally), and Forgotten Honor tournament members. We hope that this will help draw interest to the Battlefield 1918 mod. There are only 60 openings for a platoon so we may create more platoons if needed.
Stay tuned for more news!