Hey everyone,
Today I'm proud to present some new awesome stuff! Recently we were working on some tools to enhance the cryengine's workflow.
Also I have some follow on announcements towards the end of this news post!
I won't talk too much around the stuff so here we go:
---
TV2Max Porter:
A Track View to 3ds Max (and vice versa) exporter. It allows us to extract/inject position, rotation and for cameras also FOV tracks out of/into .cry and .lyr files. We developed this tool because the animation tools of 3ds Max are much more accurate and easier to use. Of course we only extract the data of the tracks and not the actual model, in 3ds Max a dummy helper is created to represent the given models (To prevent legal issues).
Features:
• Export Track View Data into 3ds Max
• Export 3ds Max animations into existing Track View sequences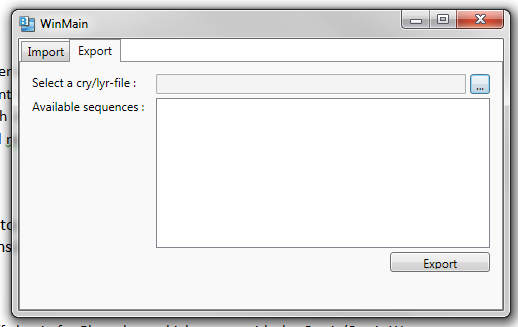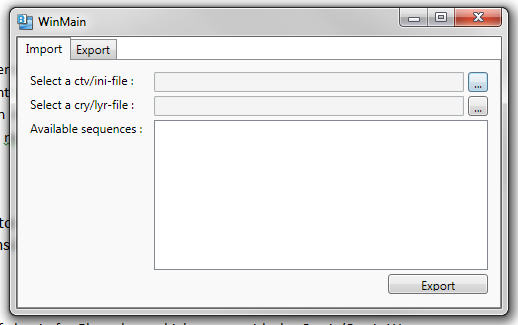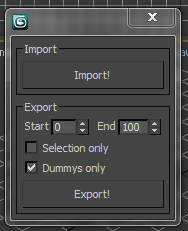 ---
Pommes (working title):
Pommes is a recreation of the Crytiff plug-in for Photoshop which comes with the Crysis/Crysis Wars SDK. This allows users of Photoshop's 64bit version and other graphic software to convert their texture maps using the CryTiff format, also adding adition features to make our lives easier ;).
Features:
• Save texture maps from common file formats into Crytiff (including DDS generation)
• Add extra Alpha channels into your texture files (used for opacity and POM)
• Change Brightness, Contrast, Gamma and Blur of Diffuse Maps
• Modify Strength, Texel Size and Blur of Normalmaps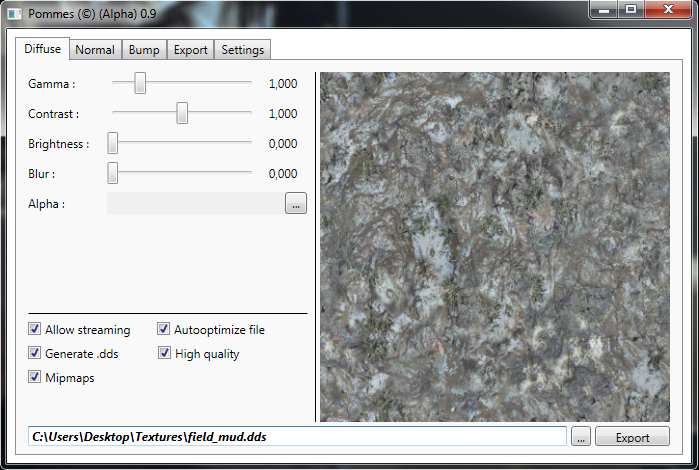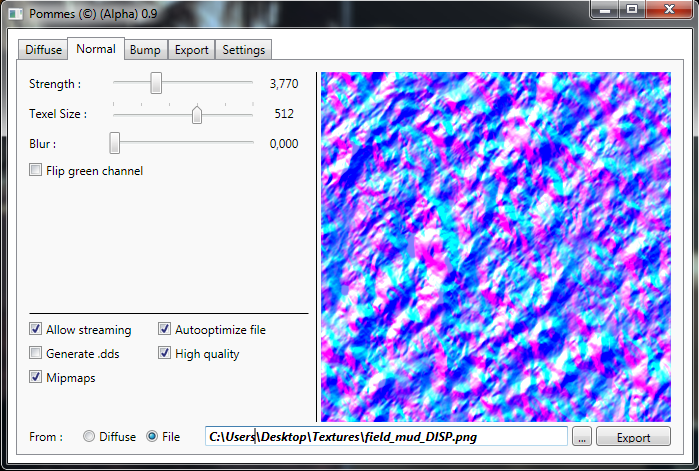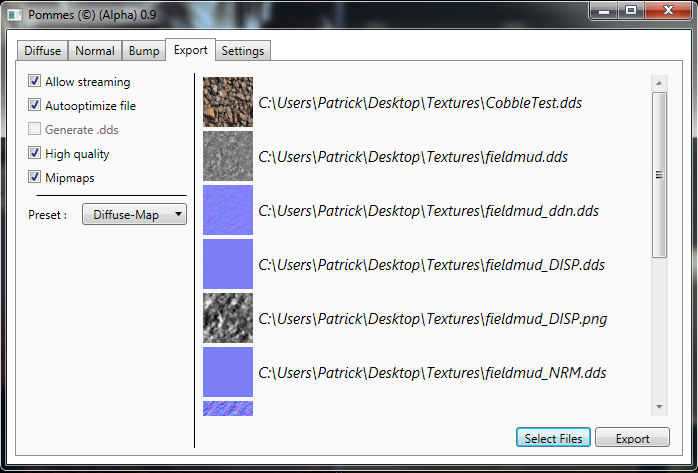 We hope to open beta testing soon so stay tuned to be one of the first to try out our new tools!
Oh, and before I forget it, special thanks to our Programmer Pat21 and our Technical Artist Insanto for creating those and other unannounced tools!
---
Now the follow on announcements I was talking about.
First part of it is that we just got a Microsoft Kinect, which allows us 3D Character Tracking which can be used for motion capturing. With this achievement we hope to present you some new animations soon.
Also I we have a contest planned for the next few weeks, more on this one will come in my next news posts.
So stay tuned for our upcoming stuff!
P.s. Your ideas and opinions for our tools are very welcome since we want to make them as awesome as possible!
---
Related Links:
-Crymod Forum Thread: Codename: Dead Bird
-ModDB Profile: Codename: Dead Bird
-Steam Group: Codename: Dead Bird
-Twitter: Dead Bird Devs
-YouTube Channel: Codename: Dead Bird
-Website: Codename: Dead Bird
-Dark Dust Studios