New Site:
So a few days ago we where talking about getting our new site. It was only a subdomain on my friends site but we decided to just get a free site instead as domain is shorter and we can edit it how we want instead. So we got it finished now hope you like it.
We will be updating the site with new content and a blog which maybe done daily. The blog will talk about all the latest bugs, fixes, additions and playtests. We hope you will check out the site and see if you like. We would love some feedback on it.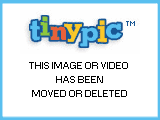 Visit it at: www.race-away.weebly.com
Thanks for checking out.