Docking System
In Between the Stars the space stations are very important. The stations are resupply points where you can buy new system and weapons for your ship, repair ship damage or hire more crew. But to do anything of these you'll have to dock the ship.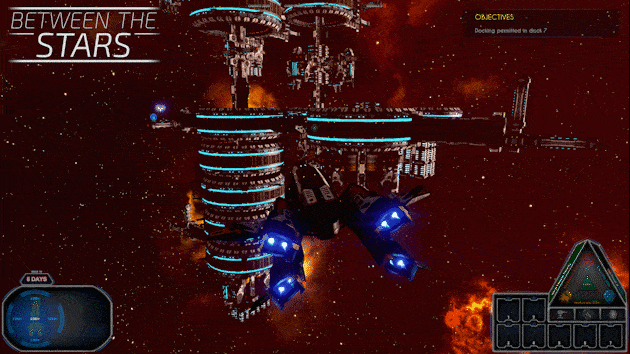 When you are in sector with an allied station a dock number is assigned.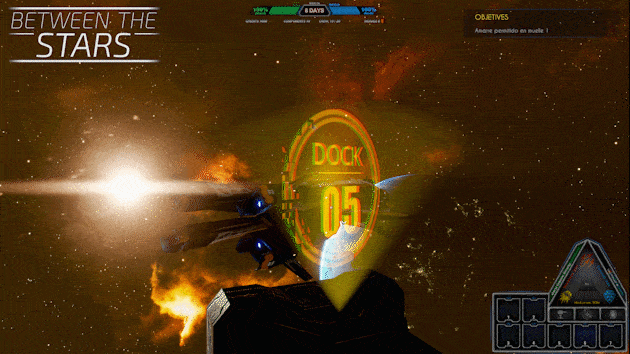 Then you just have to go to the assigned docking point and dock the ship carefully: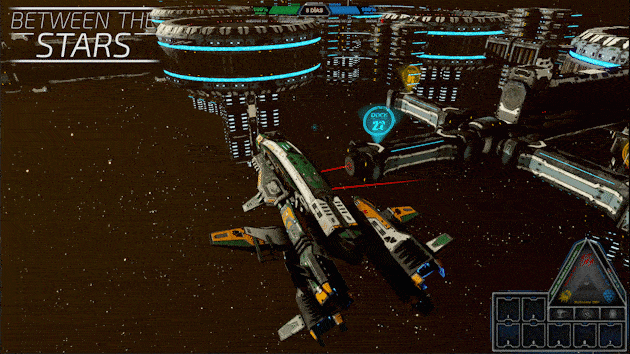 The docking maneuver will not always be simple, sometimes we will have to dock in the middle of a battle to assault an enemy station, defend an allied station or perhaps to rescue some VIP.
New shields system
Initially the ships had a shield that protected them from impacts. The system has been modified and now all ships have 4 shields, each shield protects one side of the ship.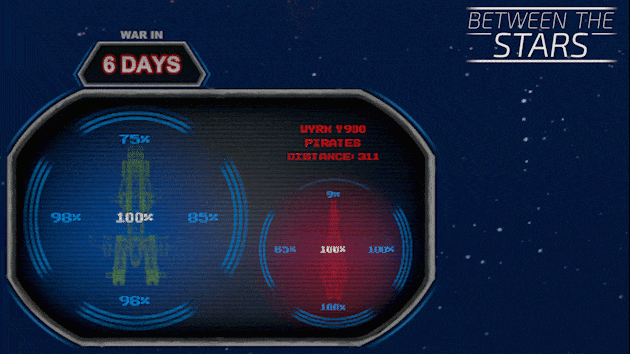 This modification has changed the gameplay completely, making it much deeper. Now in the combats we will have to look for the weakest shields of the enemy to attack in those points and we'll have to place our ship cautiously so it isn't exposed to the enemy attacks.
In this gif you can see how the frontal shields of the enemy ship are down and the shots hit the hull in that area while on the side the shields block the impacts: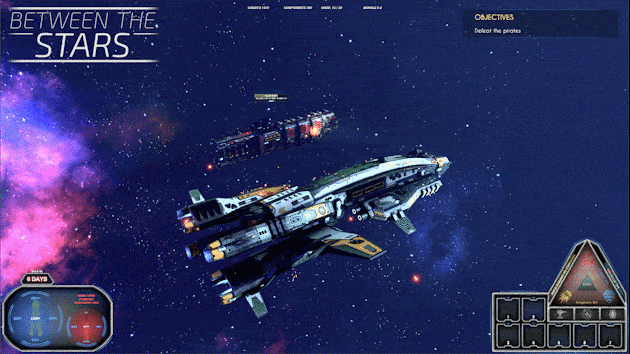 Remember that if you want to know more news you can follow us on twitter!