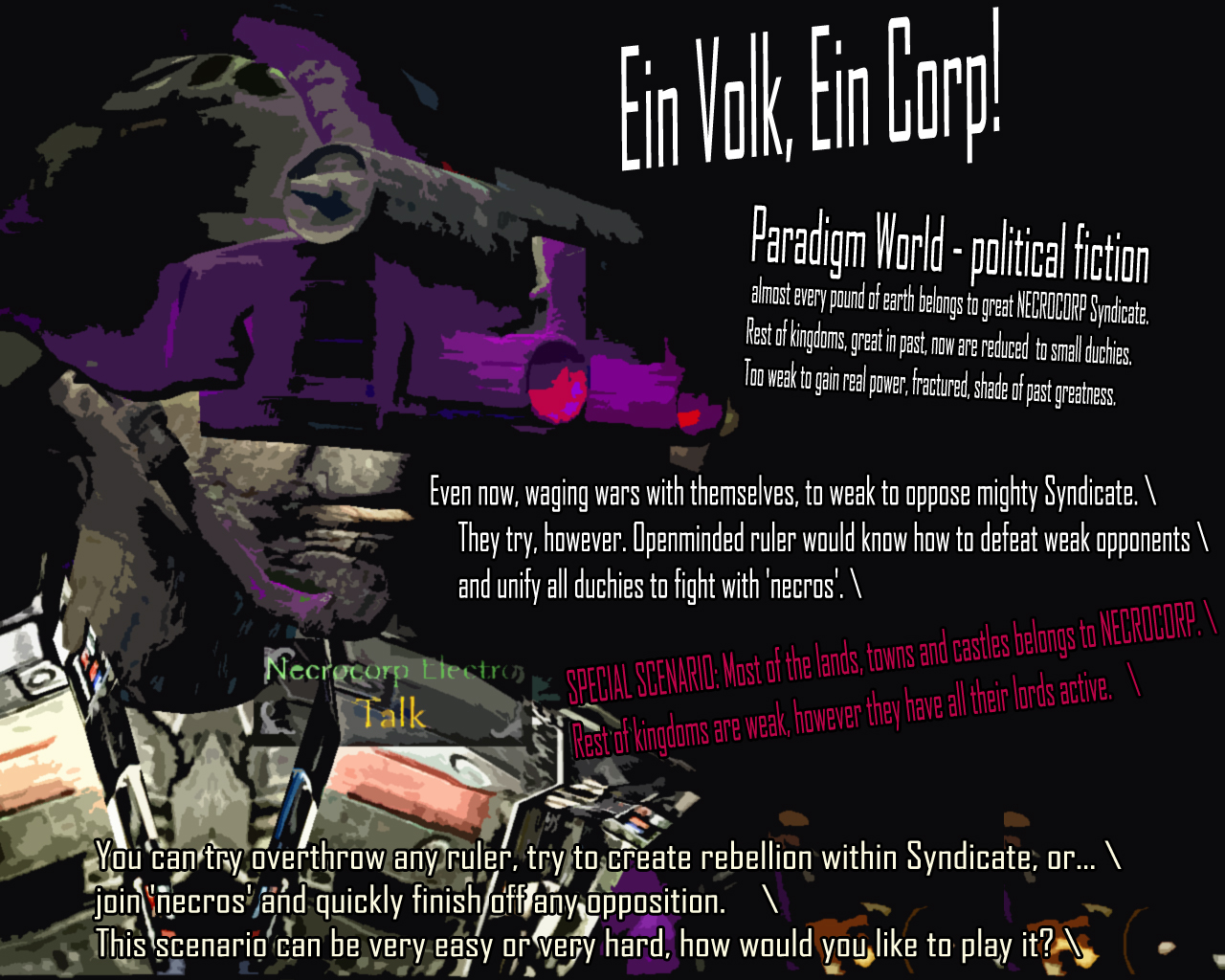 NEW SCENARIO for the PARADIGM WORLDS!
This WILL be a game changer. New scenario created by some scripting and new special feature - FACTION EDITOR.
What!? Is this even possible? Faction editor? Will this be given to players? Yes! Details in separate article.
Now, to the point. Great NECROCORP has overtaken most of the lands. This is alternative scenario.
Description from the game:
Paradigm World - political fiction - almost every pound of earth belongs to great NECROCORP Syndicate. Rest of kingdoms, great in past, now are reduced to small duchies. To weak to gain real power, fractured, shade of past greatness.
Even now, waging wars with themselves, to weak to oppose mighty Syndicate.
They try, however. Openminded ruler would know how to defeat weak opponents
and unify all duchies to fight with 'necros'.
SPECIAL SCENARIO: Most of the lands, towns and castles belongs to NECROCORP.
Rest of kingdoms are weak, however they have all their lords active.
You can try overthrow any ruler, try to create rebellion within Syndicate, or...
join 'necros' and quickly finish off any opposition.
This scenario can be very easy or very hard, how would you like to play it?
New - redefined factions:
Mongolistan Republic of Morlok - still morloks
Shogunate of Predatoria - Alien Pirates
Miners Guild - Angry Dwarves
Totemick Shamanaat of Muto-Pikt - Crazy Picts
The Borg Territory - Technomages
you will be able to recruit faction troops from villages, you will meet new faction leaders, and you will have to choose to join NECROCORP and crush any opposition or join rebel against them.
NecroCorp - in this scenario he will use two new units. On the pictures: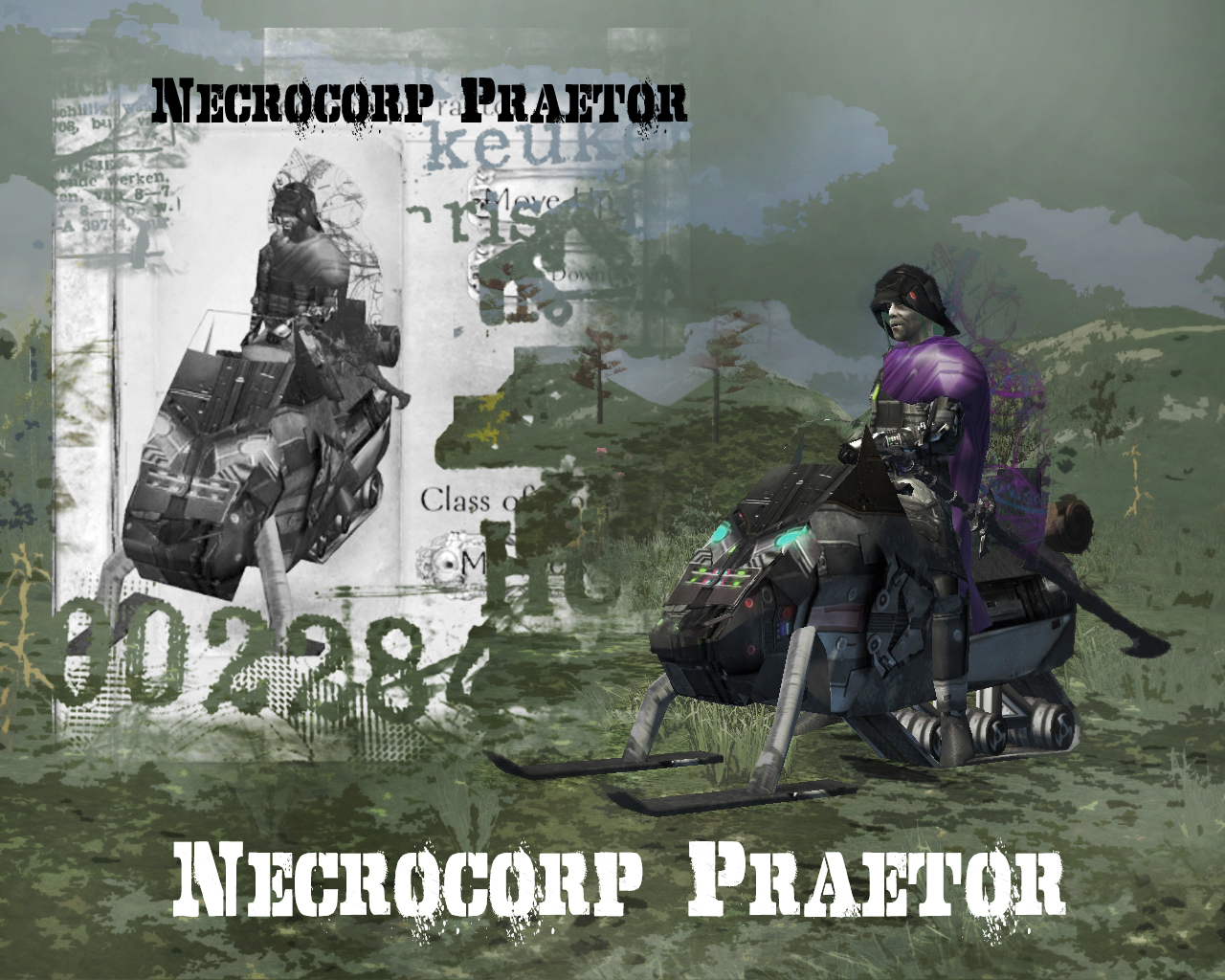 Necrocorp Praetor is a 'mount' unit. To be honest I have to admit that his 'hovercraft' works very much like any horse, on which I am working now (to make it more like vehicle). This will change in future versions though. I think that for expanding mechnics to vehicles there is whole new update needed.
Still, I think it is change in good direction.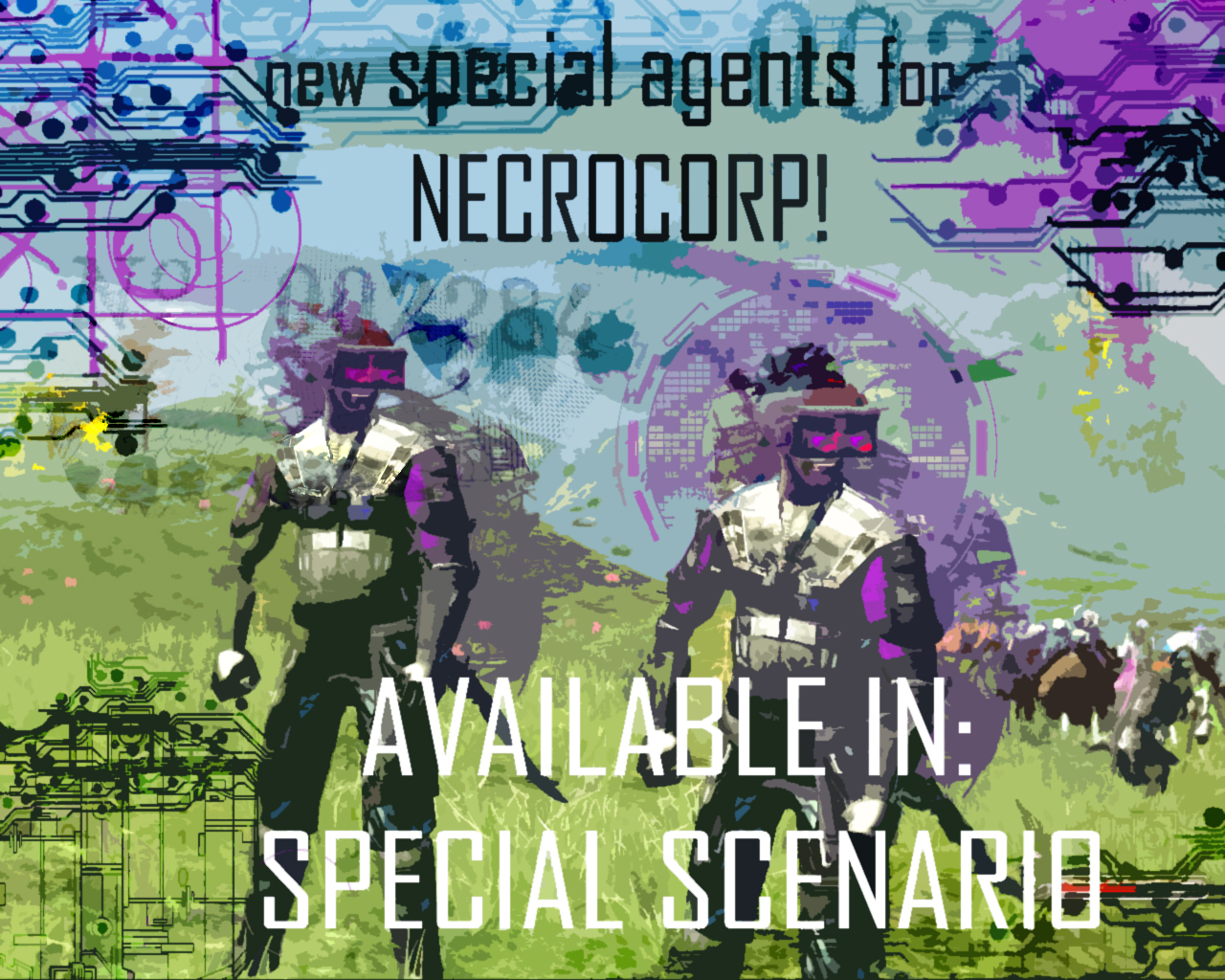 The second unit is quite similar, it look does not differ much. It is called necrocorp electro. They will help new empire to crush its enemies.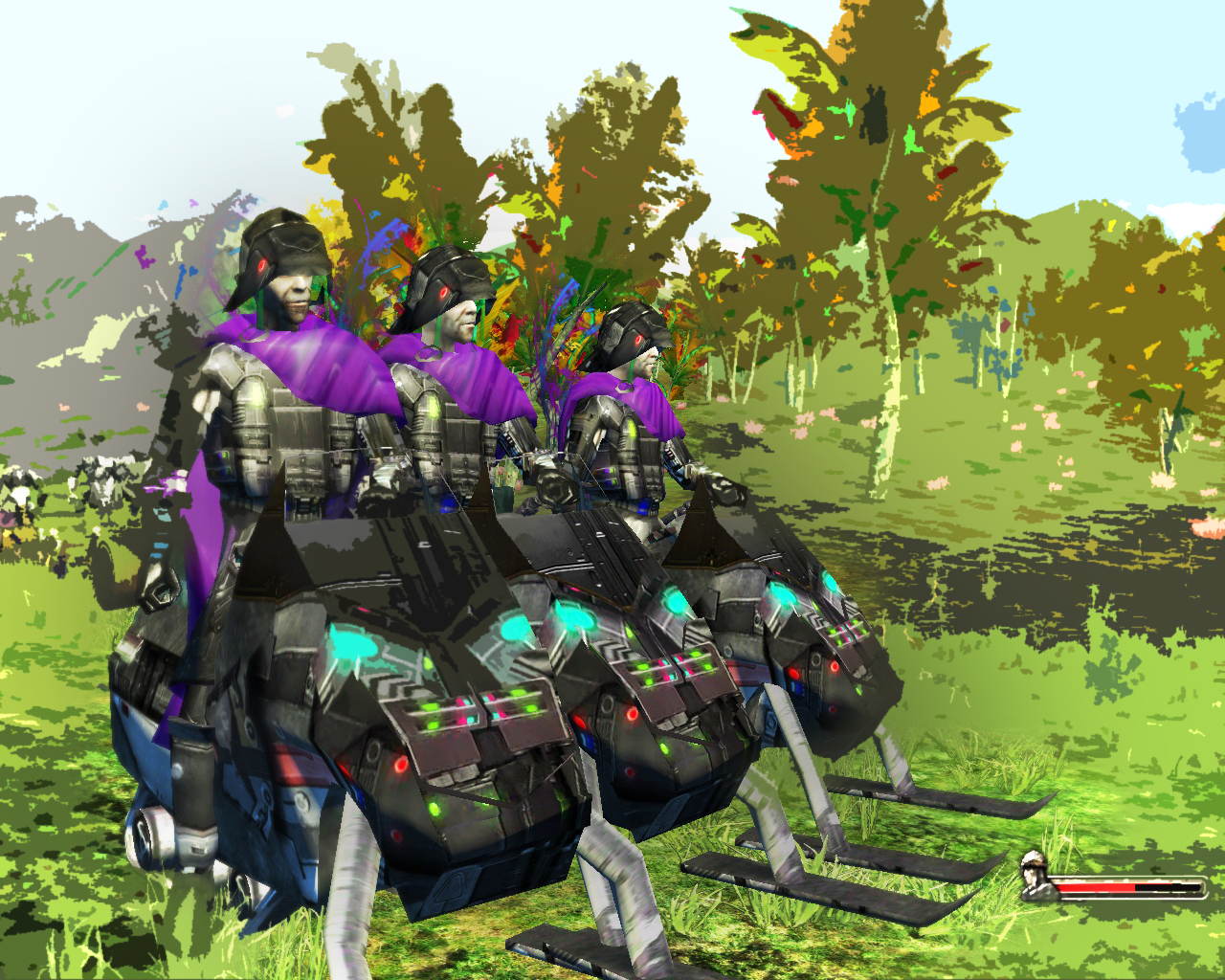 'Classic' campaign will be still possible to lay.
All this new things you will see in new 1.00 version of PARADIGM WORLDS mod for MB: Warband.
When? Very, very soon. It is rather matter of days, than weeks.