Hello again,


It has been a while, but our latest update introduced some very important changes to our classic game mechanics, so we thought we'd talk a little about it here.




Our November update focused on introducing a new playable role to the game, and with it, a whole new faction that does not belong to either the Citizens or the Mafia team: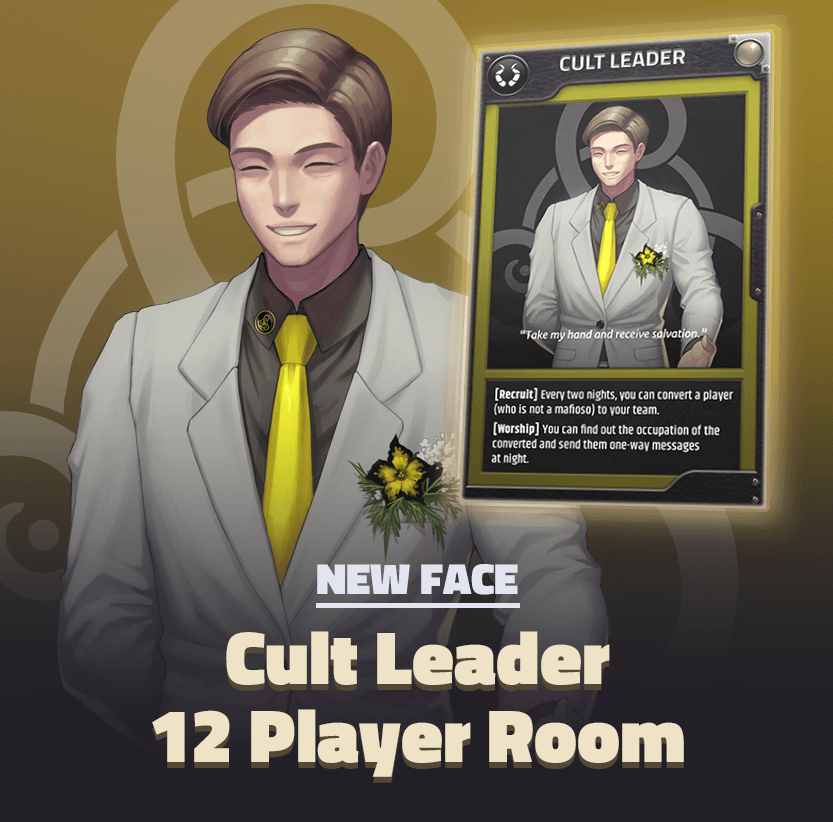 As you can guess from the name, the Cult Leader forms the core of the new Third faction, the Cult team. This is a uniquely assigned role that only spawns in a game with 9+ players (this also means the maximum number of players in the classic game mode has been expanded to 12 instead of the previous 8).

The Cult Leader has one main ability—to convert another player to his side once every two nights. Their goal is to convert as many players as possible until they outnumber the Citizens while identifying and eliminating all members of the Mafia team.
With 3 factions fighting against one another rather than the usual 2, the 12-player games flow and play quite differently from the classic 8-player mode.

You can find more information about the November update on our Reddit page.

We also have our own Facebook page and Discord server! Feel free to join and discuss our game with other users, or send any game-related questions to our staff members.