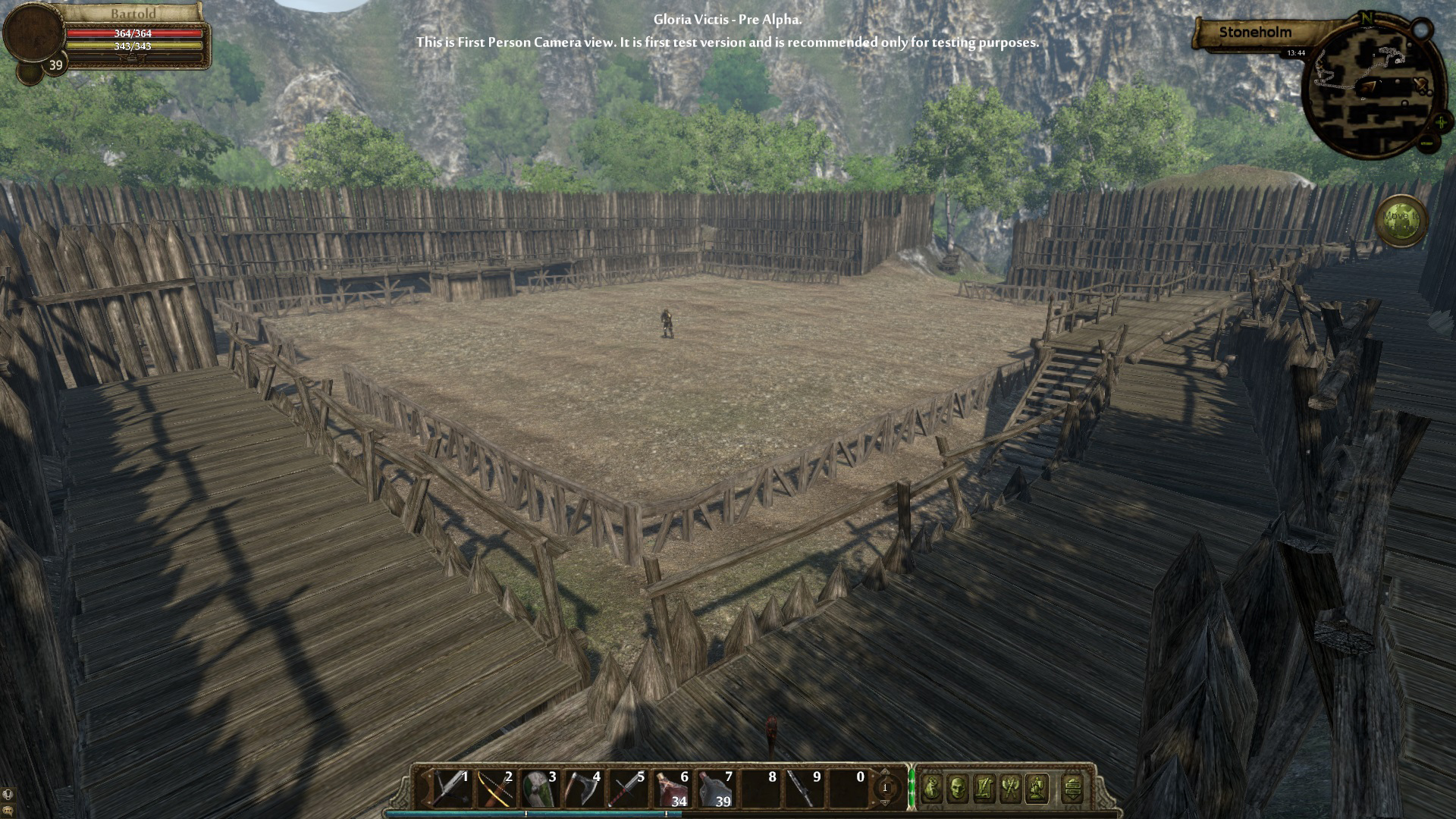 We have just implemented two awesome features – new PVP arena and attacks power bar. Now players can arrange friendly sparring and participate in tournaments in a controlled environment. There will be new different arenas added in future but even now it's a great chance to enjoy some exciting PVP.
Another great improvement is adding the attacks power bar. Now the players can control the strength of their blows and bowshots, which makes the battles much more tactical, as an enemy can take a chance while you are charging your powerful strike and perform a quick counter.
Right now we are starting to implement the skills system. It will contain dozens of passive skills and a few of active ones to choose, so it will be a massive gameplay improvement for sure!