The past few updates for HammerHelm have added a lot of new stuff! Mostly notable are the updated Champion's Home, new craftables to decorate the home with, and some quality of life improvements for managing the Townspeople and the resources they collect.
The new Champion's home is much larger now, includes a second story and a terrace. You can place objects on the terrace, same as the interior. Early Access Supporters can also change the look of the stone the house is made from, the image below shows one of the exclusive looks.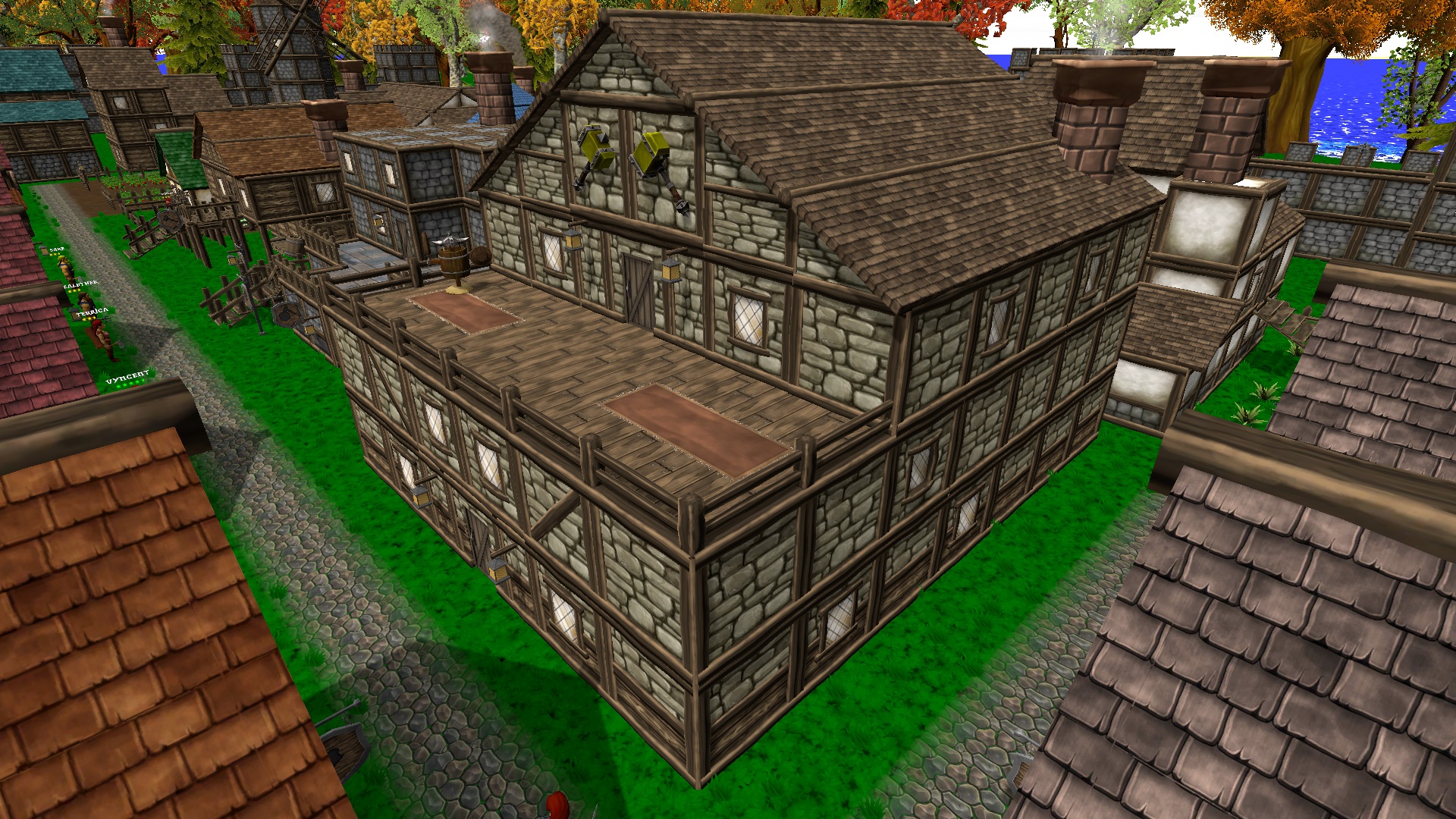 Also in the latest update I added a bunch of new craftables, including torches (both wall mounted and free-standing), weapon shelf displays, rugs, and more!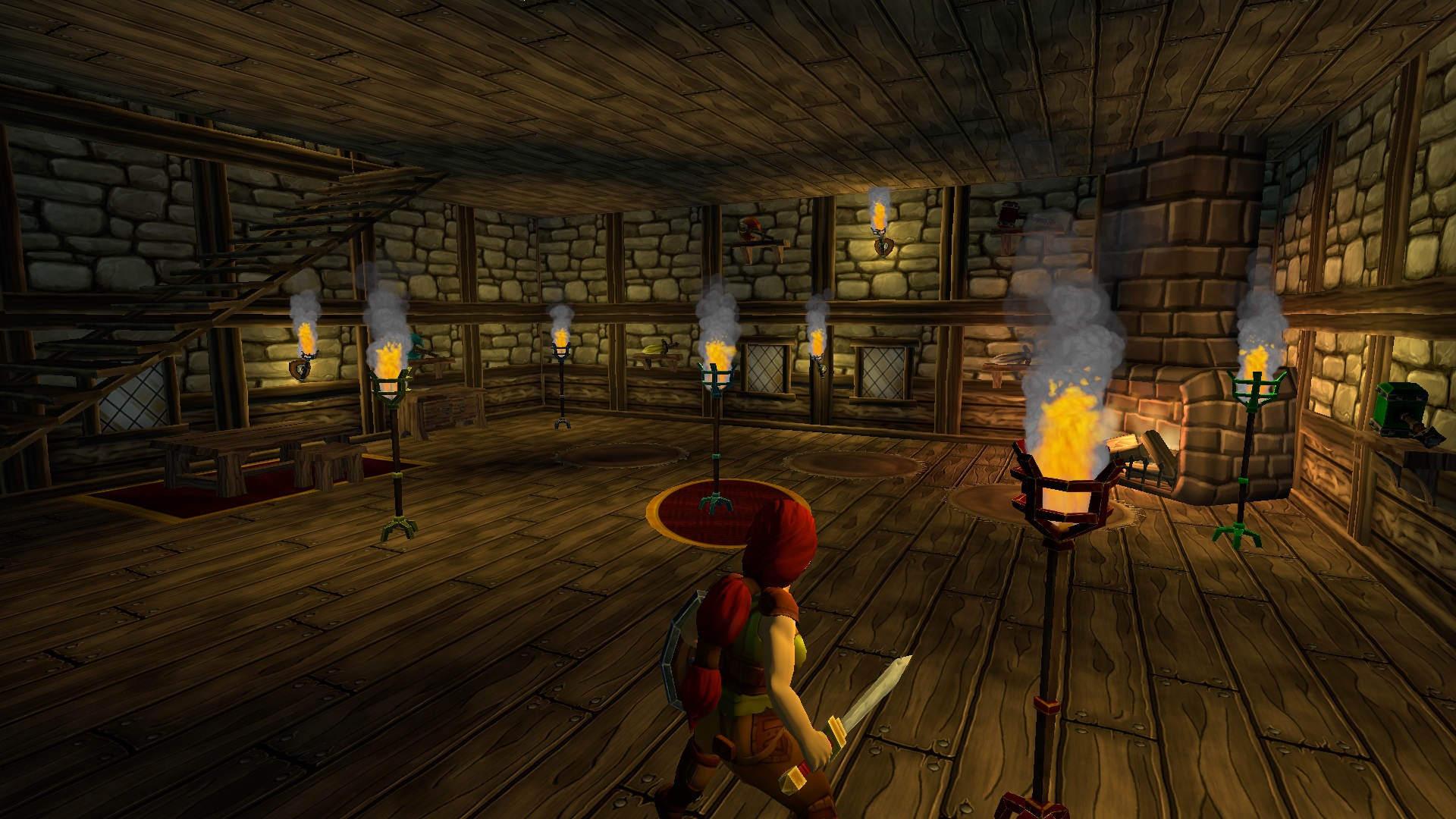 The view from the terrace is a neat way of looking at your town!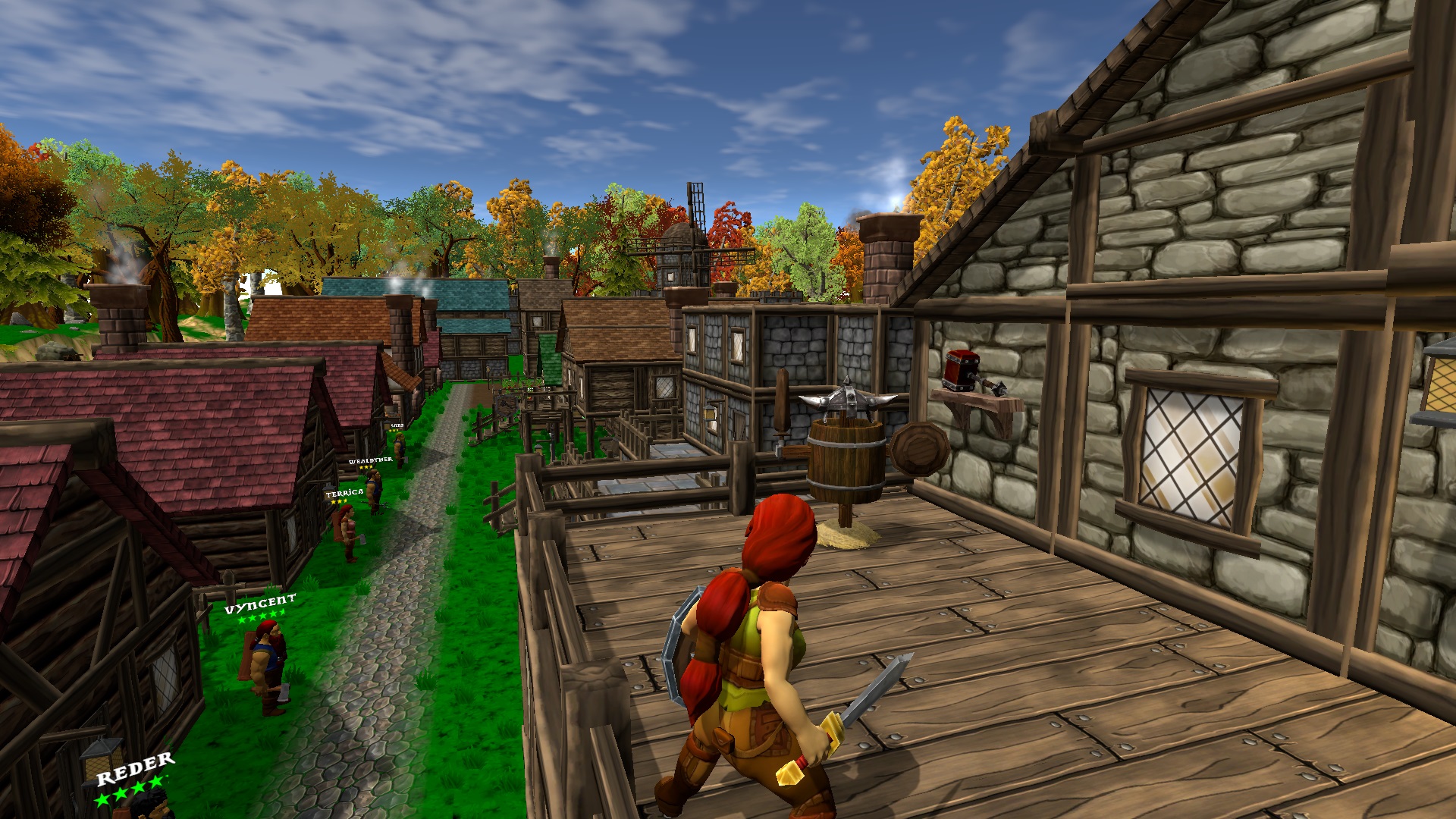 Town management has also been updated and improved. You can now see how many resources your townspeople add to the town and how much of that resource the town needed that day. It's a great way to help see what resources you have enough of and which you need to focus on.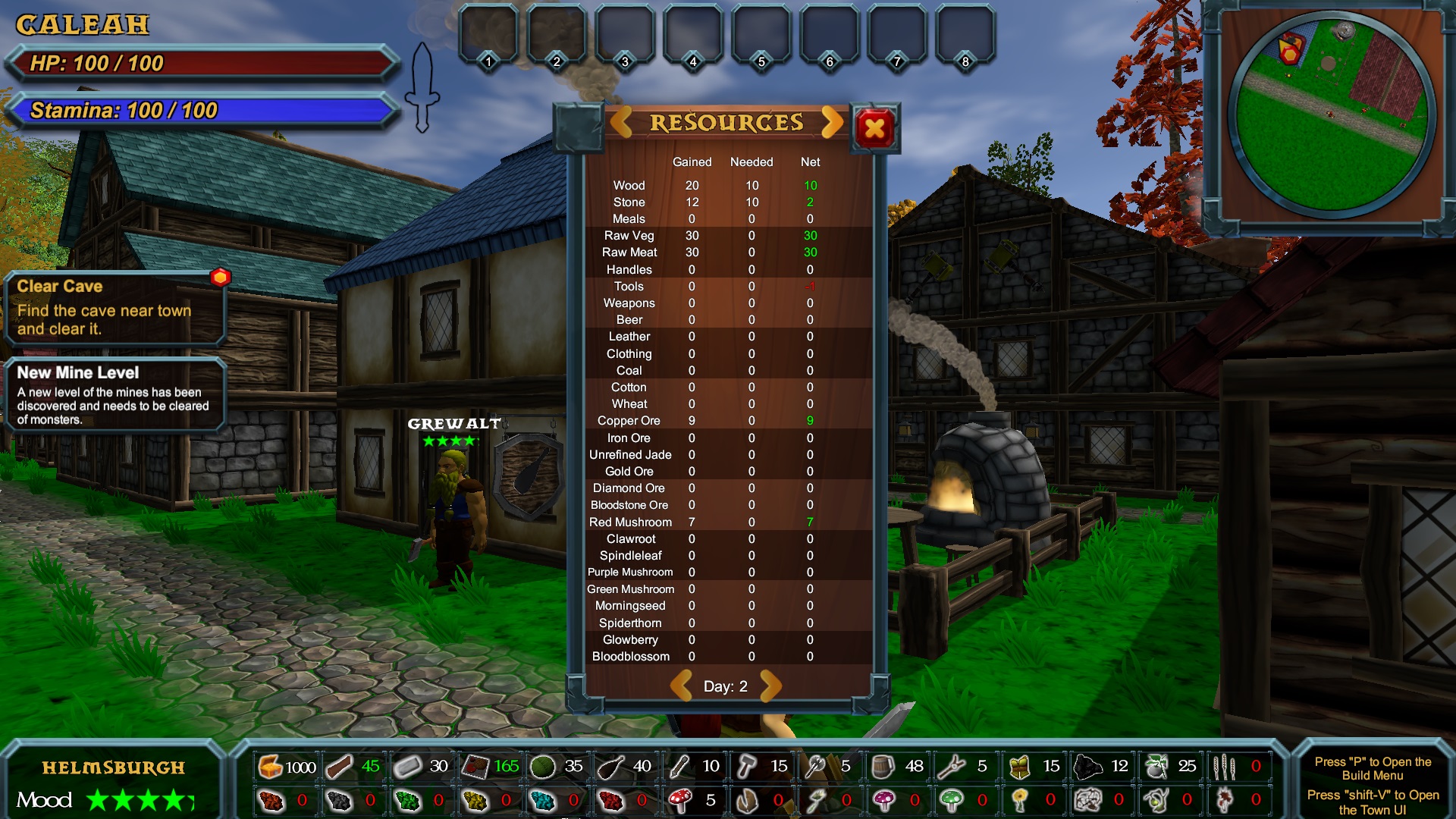 To make resource management even easier, you can now use the Town Manager UI to change what resources your townspeople are collecting. Wood vs. Stone for Workers, which crops to produce, and more. This means you no longer have to chase down each townsperson just to update their goals.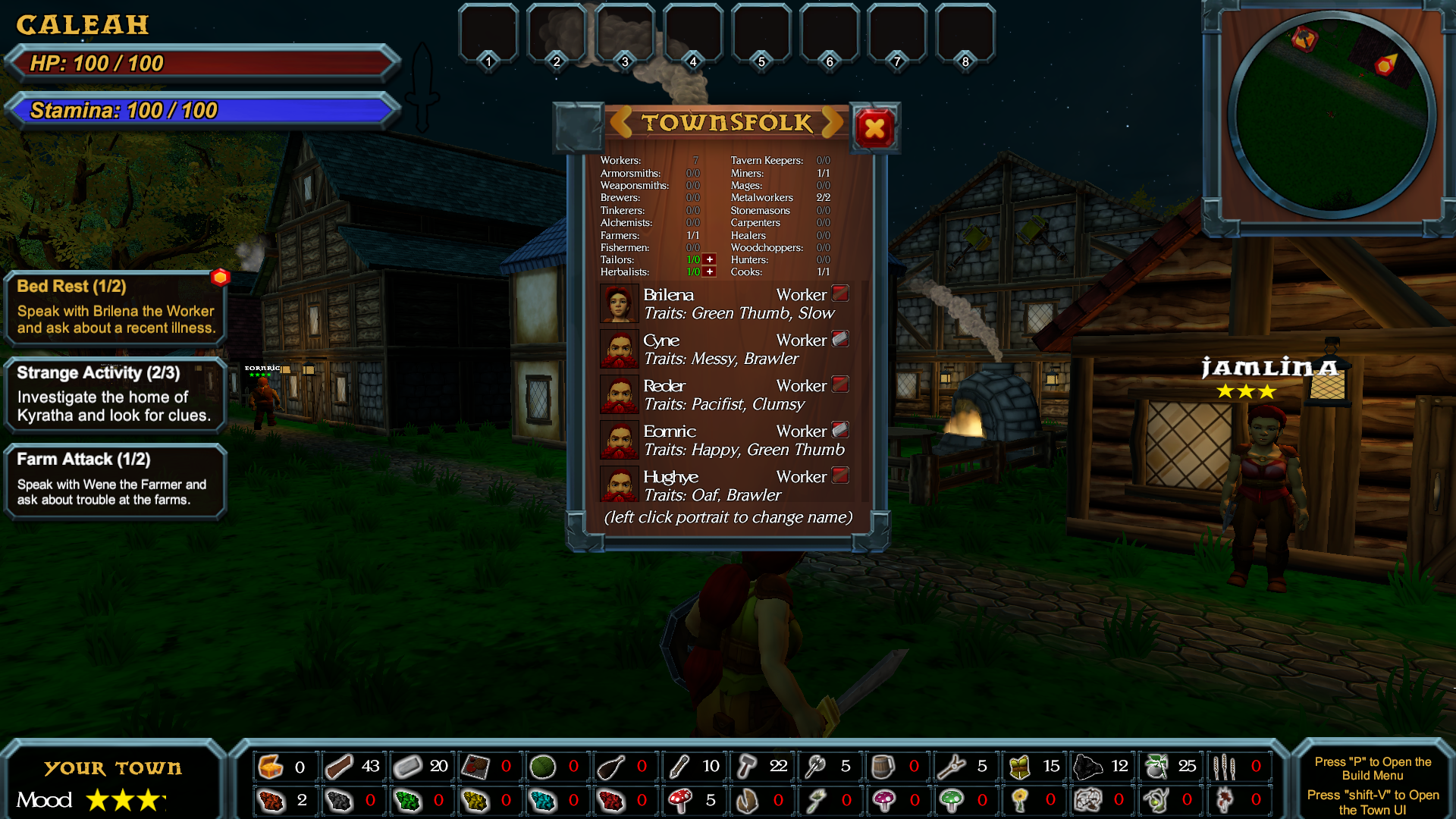 Still lots more I plan to add to HammerHelm!