On behalve of the Infinity team I want to wish you all a happy new year! 2008 Has been a great year for Infinity with a lot of progress on every department and the launch of our new website. We hope 2009 will be an even better year!
One of the latest developments is the integration of new planetary features like rivers and craters:
Rivers:
Using the cell noise and the GPU terrain generation, we are now able to create new interesting planetary shapes and features. We didn't plan to have rivers first because of technical limitations but we are happy to announce that Infinity will have a river feature!
"Fake" rivers I'm afraid, as it's only using the ocean-level threshold and they don't flow from high altitudes to low altitudes, but it's better than nothing.
For more Information about rivers check the development journal.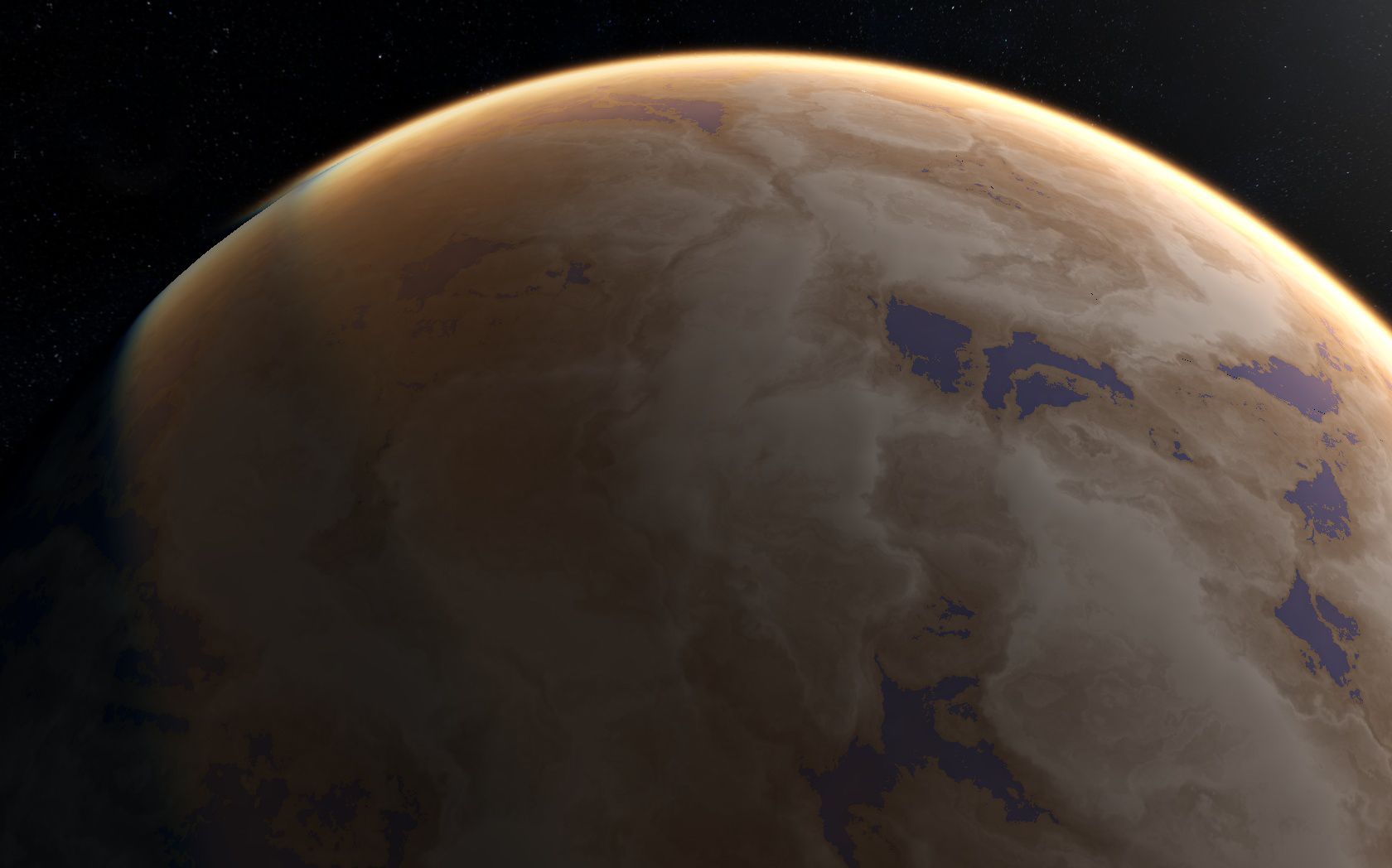 Craters:
We have finally been able to produce a decent crater noise function, based on the cell noise. Each crater has a perfectly circular shape but then is deformed by a few octaves of fBm, to make it more natural. In Everything is work in progress since we are still not 100% happy with it, as we think the craters's distribution is too uniform.
For more Information about craters check the development journal.