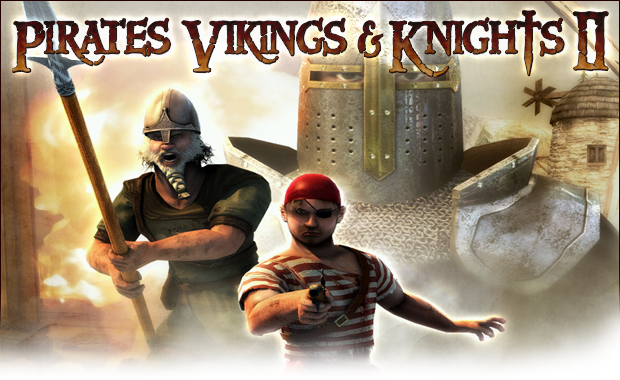 Good afternoon everyone!
It has been a week since 2.3 has released and we've seen a ton of players. If you haven't already tried the game, what are you waiting for? Get yourself a free copy directly from Steam by Clicking Here!
For those of you already playing, we've released an update today which fixes a few bugs and includes some balance tweaks. Your game should update automatically the next time you start it up!
Changelog
Bug Fixes
-Decreased the texture sizes of some of the trap kill icons
-Fixed non-special arrows, and bolts going through teammates
-Fixed holding reload on Skirmisher's pistol not properly reloading it
-Fixed Gestir's spear first person animations so they properly match the attack durations so there is no longer a perceived delay where you can't attack
-Fixed an issue of an incorrect awarding of second place to Vikings instead of Knights
-Fixed issues with the Achievements Capitalism and Immaculate Immortals
-Fixed missing bt_island ambient soundscapes
-Fixed taunts being interrupted by health, armor, and ammo pickups
-Fixed chest being impossible to pickup if it was dropped into a pickup
-Fixed parrot and the keg not appearing on the 3rd person Captain and Skirmisher when they were replenished until they actually swapped to those weapons
-Fixed Team kills caused by traps were treated as non team kills.
-Improved player collisions code. Should help with getting stuck in players as well as in physics objects
-Fixed text chat mute not properly working
(To mute a player's text chat bring up the scoreboard and press on their speaker icon, if you can also potentially hear their voice chat it will mute that as well.)

Island Changes
-Tweaked player clipping
-Fixed holes in geometry
-Layout adjustment at viking base

Balance Changes
-Removed the speed boost gained during a jump
-The attack speeds of the 3 sword and shield weapons have been adjusted.
-Decreased blunderbuss damage slightly
-Increased hook and punch damage
-Decreased the speed of the front and back spear attacks
-Decreased health of Gestir's shield slightly
-Increased damage done with seax slightly
-Decreased damage done by Skirmisher's cutlass slightly
-Increased the special damage requirement of the Skirmisher
-Keg changes to make it more tactical
*Decreased overall damage of the keg
*Increased the movement speed while using the keg slightly

Localization Changes
-Added support for Danish translation by geX and Italian translation by R-Phoenix
-Updated English, Finnish, German, Portuguese, and Russian translations
We would also like to take this time to thank the many donators who have helped support the mod! You will know who they are because they have special in-game notation on the scoreboard. If you're interested in donating to the mod, Click Here!
As always, be sure to join our Official Game Group to keep yourself updated on news and events and to earn your Part O' the Crew achievement!