Since December of 1939, there were various projects to create a specialized fast reconnaissance light tank based on Panzerkampfwagen II's chassis and components.
The new tank should replace the outdated Pz.Kpfw.II Ausf.F
Fist experiment was the VK901 alias Pz.Kpfw.II Ausf.G
During the development the silhouette had greatly changed from Pz.II Ausf.F,
but most parts were still almost the same as the Ausf.F
However only few vehicles were build, since the demanded speed wasn't able to be achieved.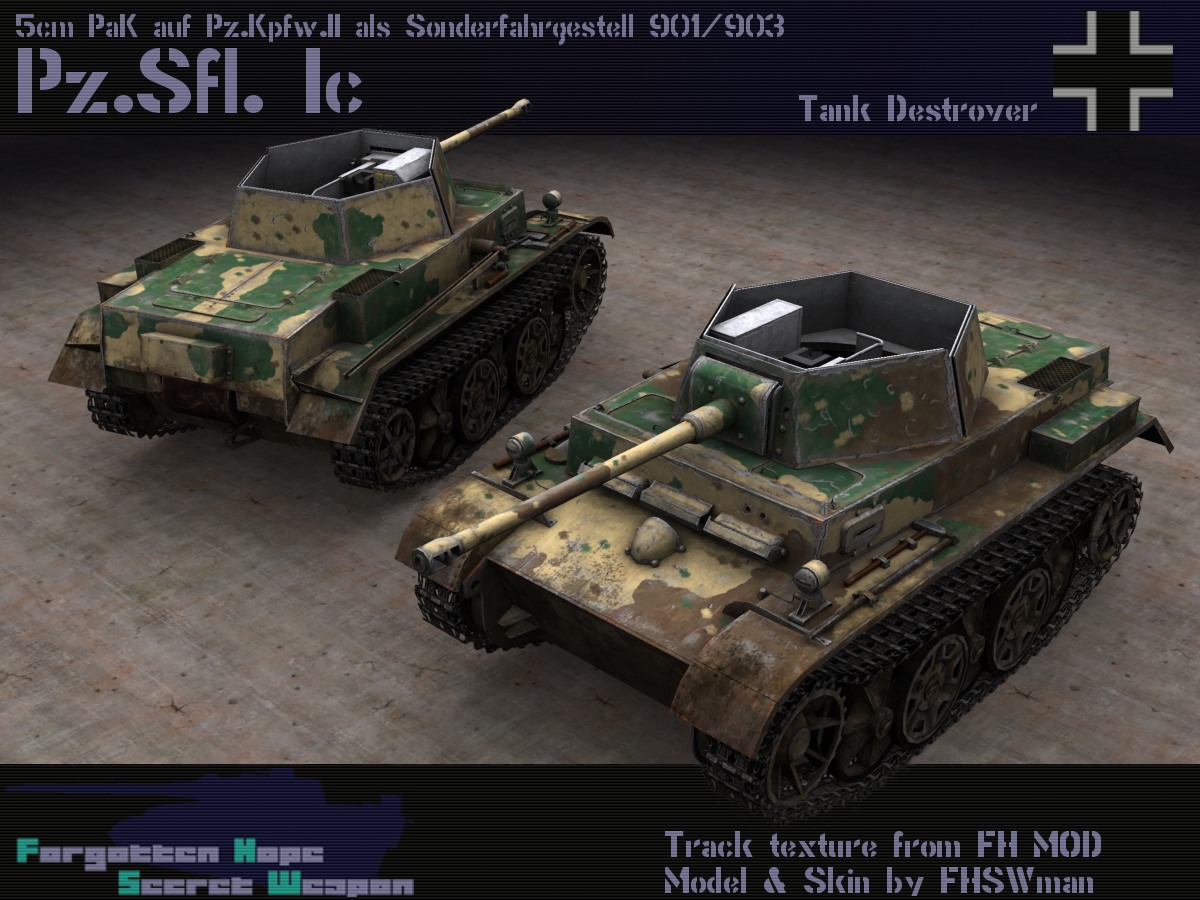 After abandoning of the Ausf.G production,
the Waffenamt had the idea to use the chassis for a self propelled gun.
And in July 1940 the first 5cm pak 38 anti tank gun was installed. This vehicle was able to turn the gun 360°
But after first contacts with soviet T-34 tank in 1941 the 5cm pak turned out to be useless.
So the project was cancelled.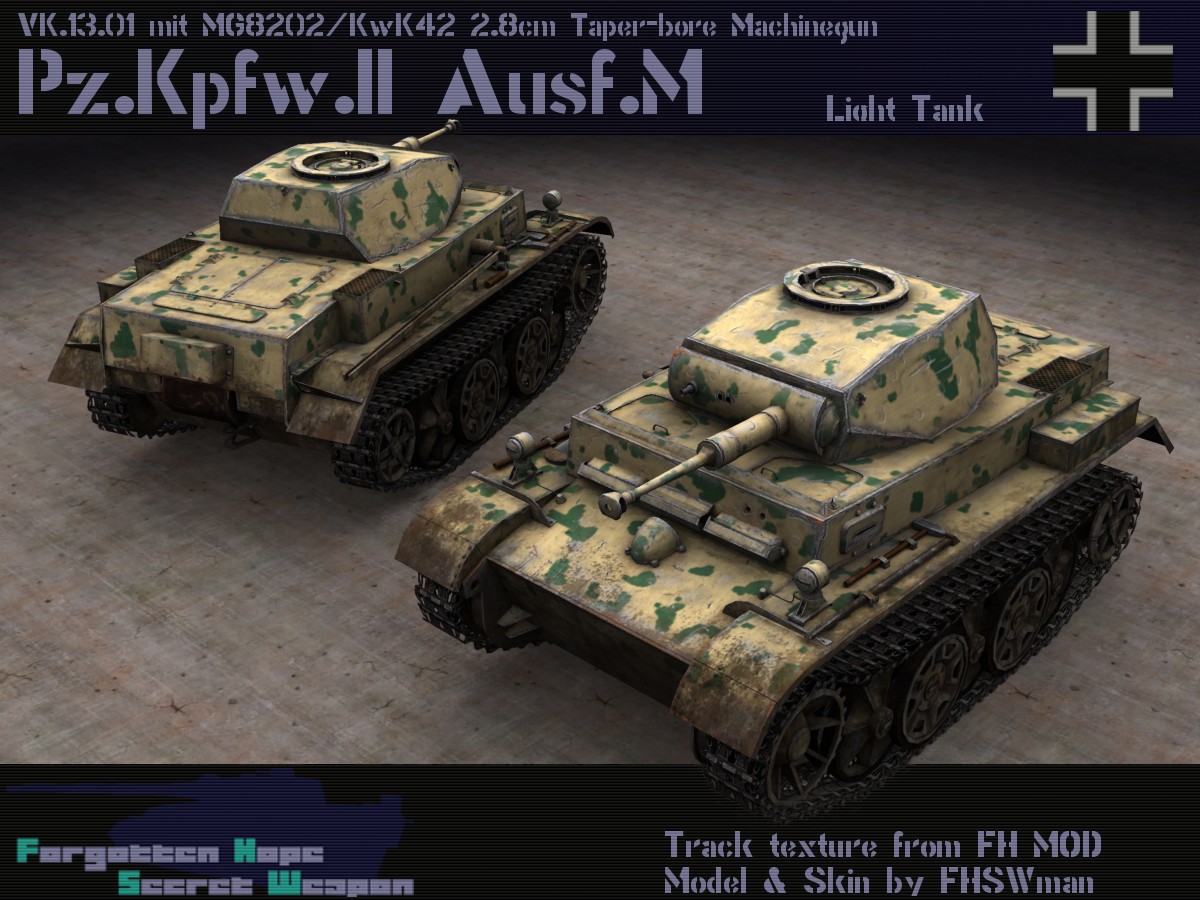 The VK1301 alias Ausf.M with improved armor and a new powerfull engine was first time able to reach the demanded speed. It also had a experimental "Taper-Bore machine gun" (the only example in history where such a weapon was installed in a tank) which was able to destroy heavy russian tanks by using a special APCNR ammunition. Despite the good results with use in combat, only few were built.
The problem for Germany was that the raw material for the bullets was valuable and limited tungsten which was needed for other ammunition.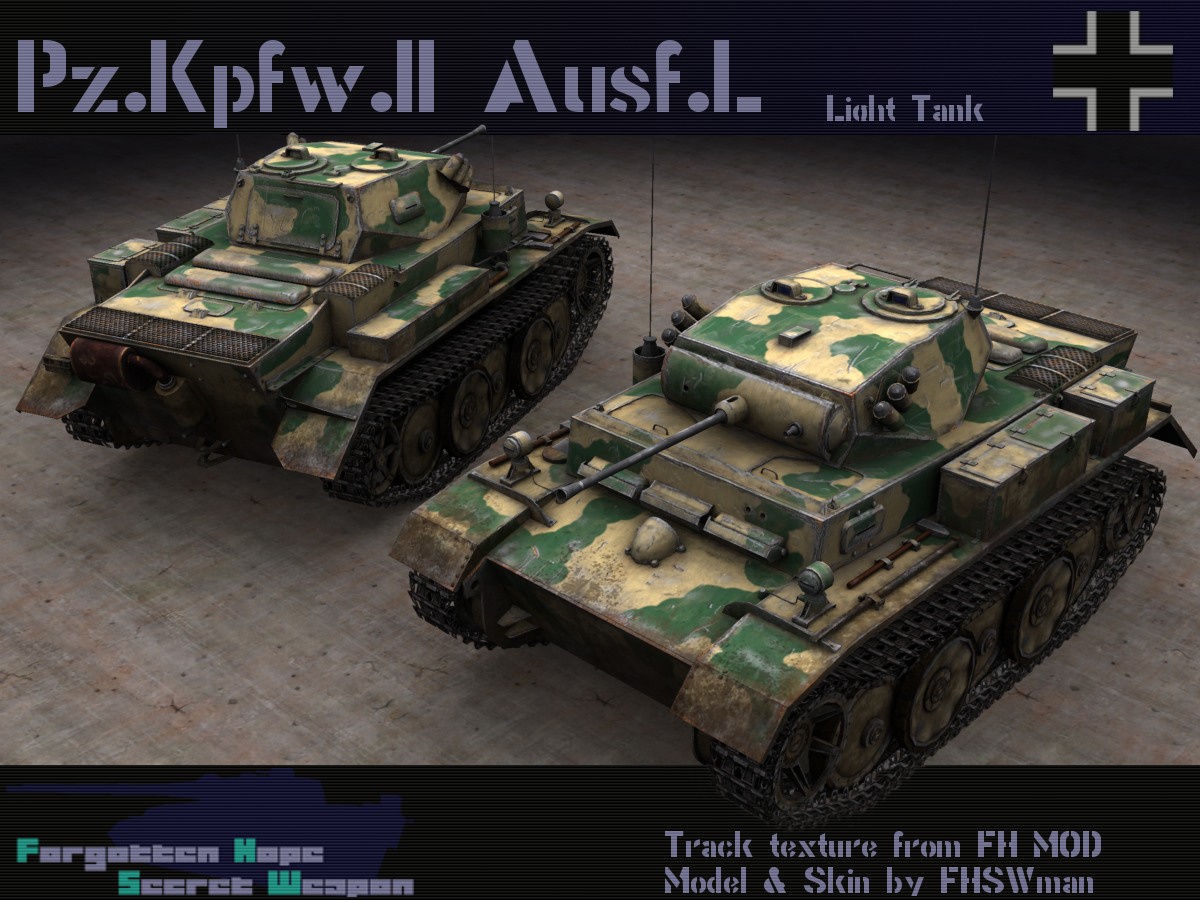 All these projects led to the Pz.Kpfw.II Ausf.L "Luchs" (VK1303).
Not just a renewed design of the hull and turret. But a improved Transmission unit for reconnaissance and a smoke launcher as a possibility to escape from enemy tanks by making the tank invisible behind the smokescreen. In addition a special high-powered "HL-100" Engine which can generate twice the power than the engine used in VK901 while its size is not much different.