Here is the latest in our new weekly Overgrowth alpha format! David himself took some time to illustrate the traditional changelog in video form.
Don't forget that you can help support us, try out our weekly alphas (such as the one in the video), and chat with other preorderers in the Secret Preorder Forum by preordering Overgrowth.
The features highlighted in the above video are as follows (among some extra ones thrown in for good measure):
- Detail object layer tags saved with level xml
- Added 'double-sided' flag to objects
- Fix for imposter stipple transition
- Added generic GUI with Angelscript interface
- Added level.as for full-level scripting
- Improved ReadCharacter Angelscript functions
- Moved music selection and victory check to level script
- Improved self-shadowing with slight blur
- Fixed shadow swimming by locking shadow movement to texel increments
- Script globals saved and restored when reloading scripts
Thanks as always for all the support! See you guys in IRC and the forums.
Also, feel free to support us by preordering Overgrowth!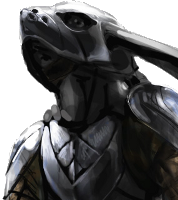 Track us on ModDB (visit our page)