Welcome, This is Kyle Gordon, Co-Creator and lead asset designer of Loot Nubs, here to showcase some of the progress I've made this past week. This week I've worked on several things, for one I've just finished making the base loot models for the Nubs. These items are the Hood, Wizard's hat, Bow, Arrow, Magic Orb and Wand. Due to time constraints these are the only items we have planned for this game, if we were to continue further with this project afterward we could easily create more.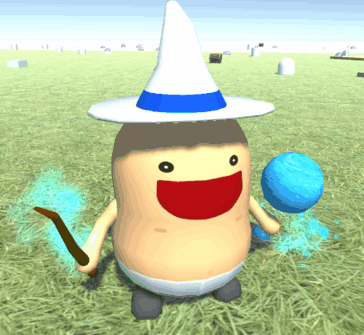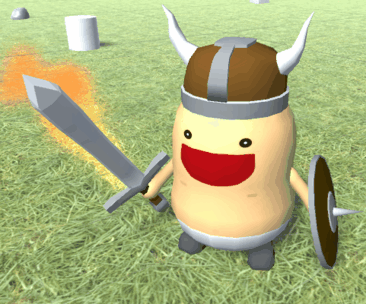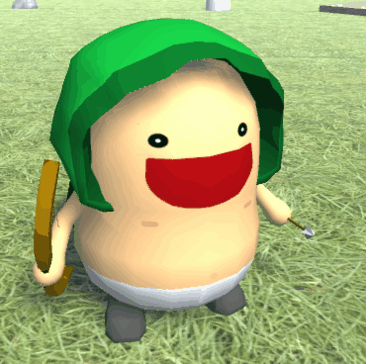 Next I decided to switch shaders from a flat texture shader to a simple diffuse shader. With the amount of skin that was showing on the Nubs it was far better to have some form of basic shading in order to distinguish between the various Nubs. Along with the items I have also created a simple castle model, I'm not the best at texturing things, but I was pretty happy with this one.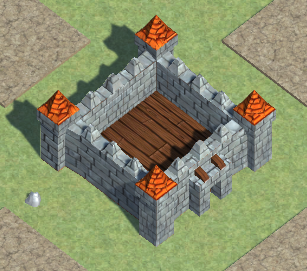 It hasn't been decided but I'd like to have all the buildings with an open top with the idea that you can toss the Nubs in a Pikmin-style fashion into the buildings to train them. On the List of buildings I have yet to make there are; Loot Vaults where you keep all of your loots, Watch Towers which are used to defend your kingdom and Unit Production buildings which is where you deposit your Nubs to train them to become one of the 3 Nubtypes.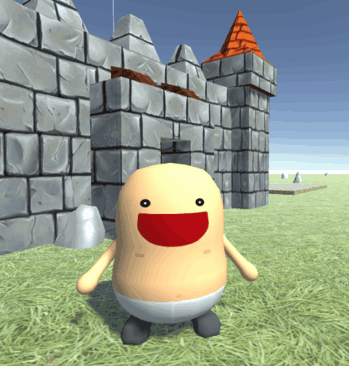 And Finally, I setup the android intergration so now we can test the game on android devices. We plan on releasing this game only on the google play store, we'd like to release it on IOS but due to time constraints we have neither the skill nor the time to do so.
Thanks for reading, each week I'll be posting any progress I make, so if you'd like to keep up with our progress or perhaps offer some feedback or suggestions for what you'd like to see, please give us a follow or leave a comment on any of the posts.