Greetings everyone!
We are back with a new development blog post from MOTHERGUNSHIP! So you've survived the endless hordes of the regular MOTHERGUNSHIP rooms, and somehow scraped through the heat of the Foundry ships...and now you're ready for the next challenge? Well, how about something completely different? How about something a little more frantic..something that relies a little less on the calibre of your weaponry and a little more on how fluid your movement is? I'm excited today to share a little about another ship type in MOTHERGUNSHIP; the Neon ship.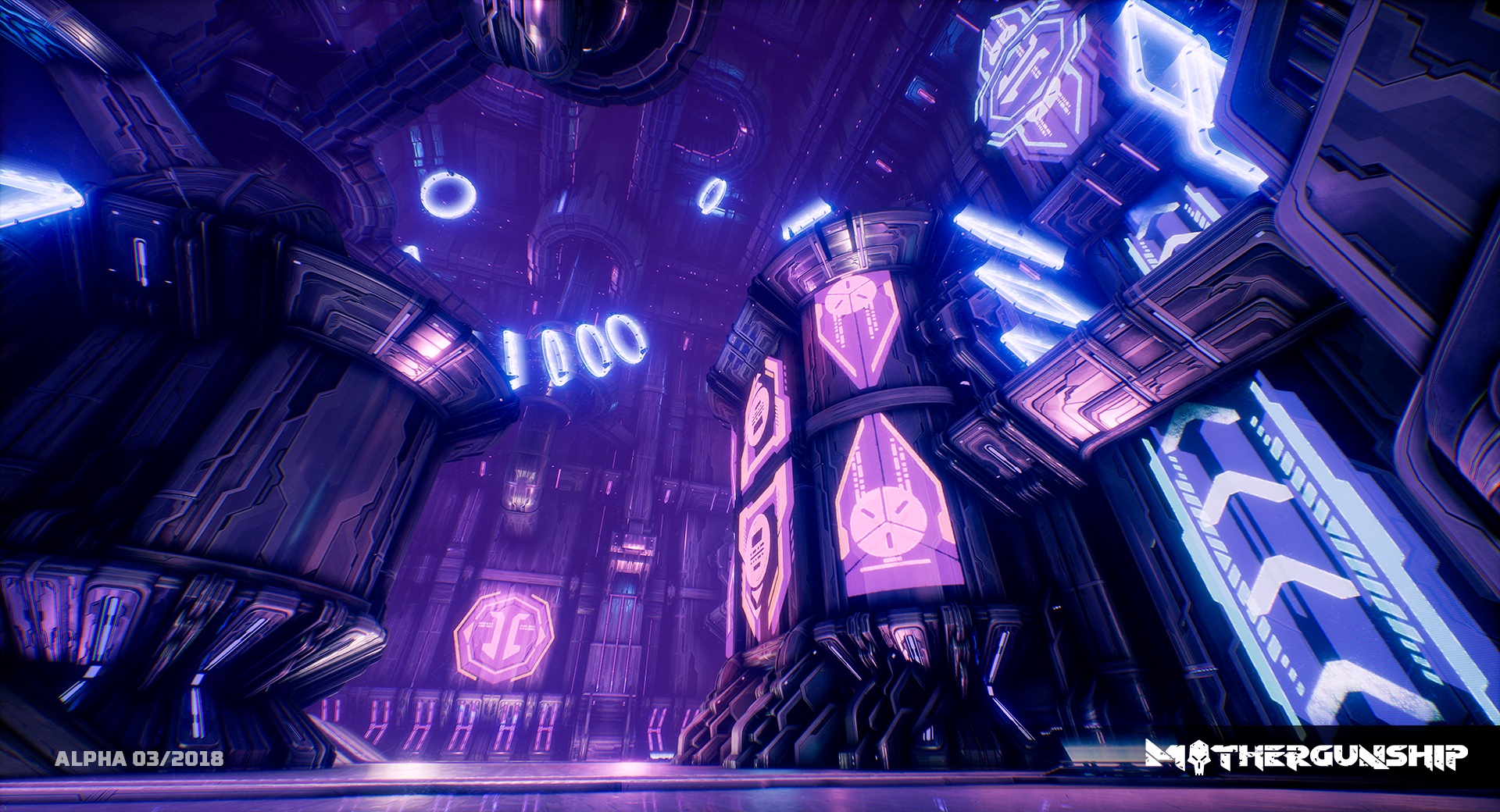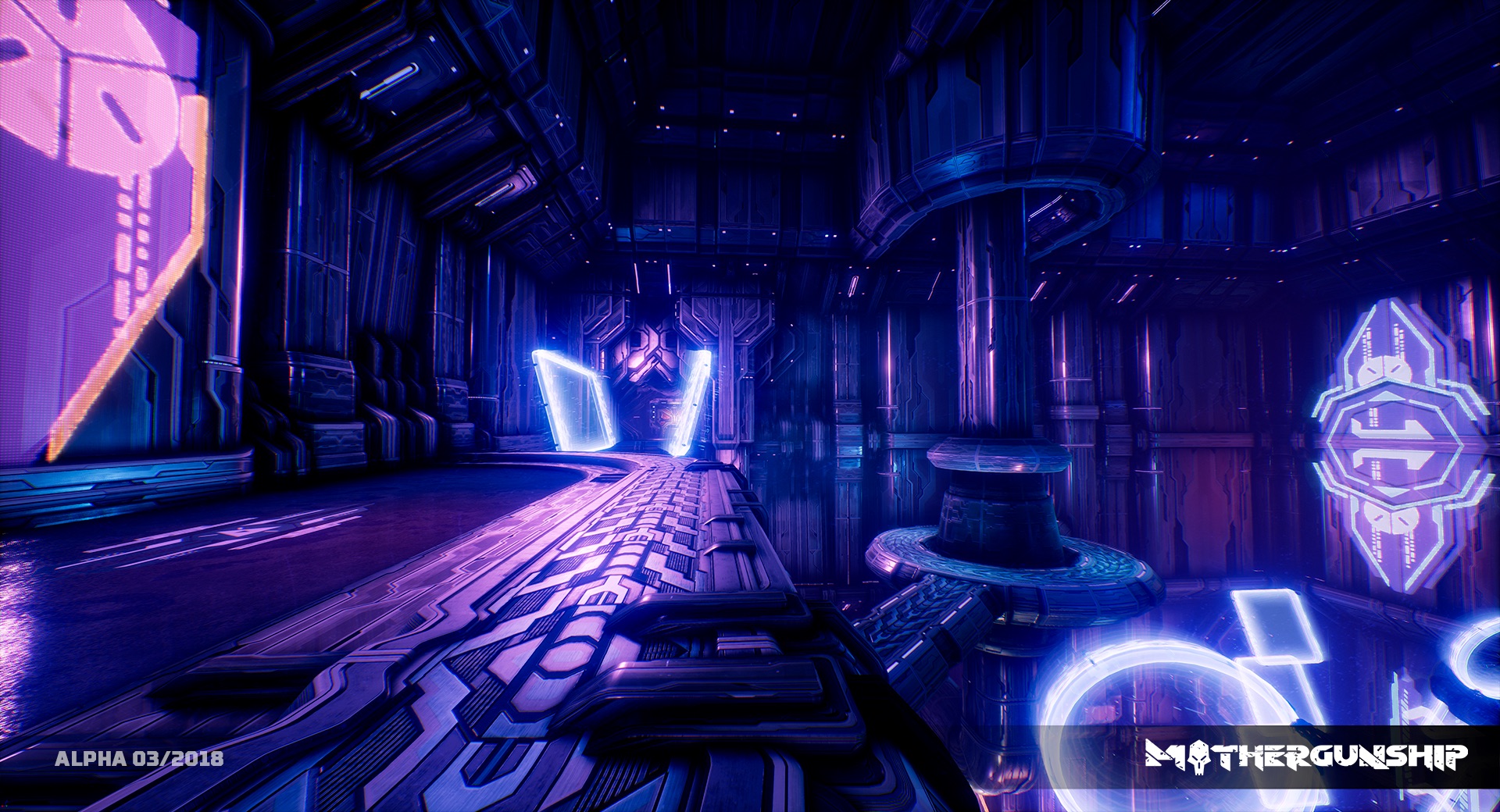 Neon ships are far more massive than other ships in the MOTHERGUNSHIP's armada. They're filled with cavernous rooms and vaulted ceilings, saturated with an ever-present ethereal haze that suggests some deeply complex and mysterious technological prowess on the part of the aliens. What impossible purpose could these neon lit cathedral-like spaces serve? What data is housed within it's cybernetic walls? What possible use could these ships have?
For you, the player, none of that matters! All you care about is that neon levels feel like the inside of a giant pinball machine!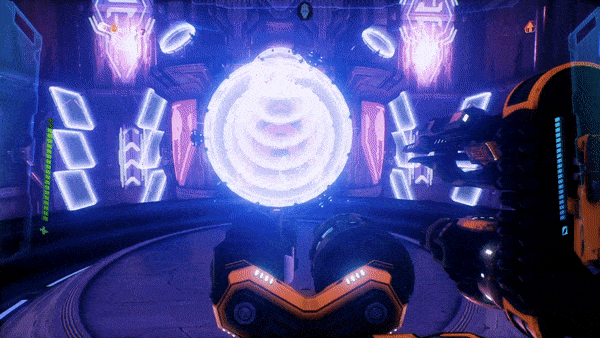 Around every corner there's a bumper, a boosting ring, a bouncing wall, a gravity well or some other mechanism to launch you into the air at breakneck speeds. The sheer gargantuan size of these chambers becomes quickly forgotten when you realize you spend most of your time airborne, zipping back and forth between the colonnades of bullets, soaring along faster, often quite literally, than a speeding bullet.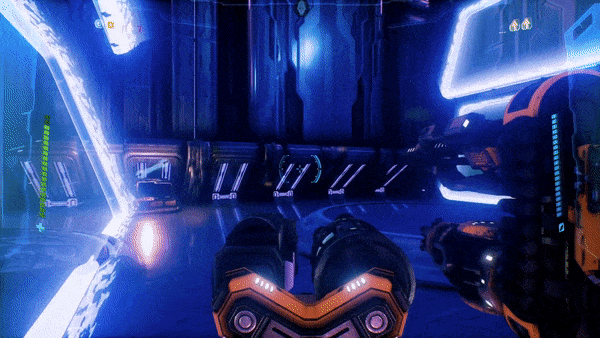 Yes, the Neon ships in MOTHERGUNSHIP present an opportunity for aerial acrobatics rarely seen in the first person shooter genre. Each room feels like a cross between a roller coaster and a some wild labyrinthian puzzle, all while presented in an attractively cyber aesthetic! Especially when combined with some of the wild mobility-influencing gunparts..well, we can't wait to see what sort of antics people get into in Neon rooms.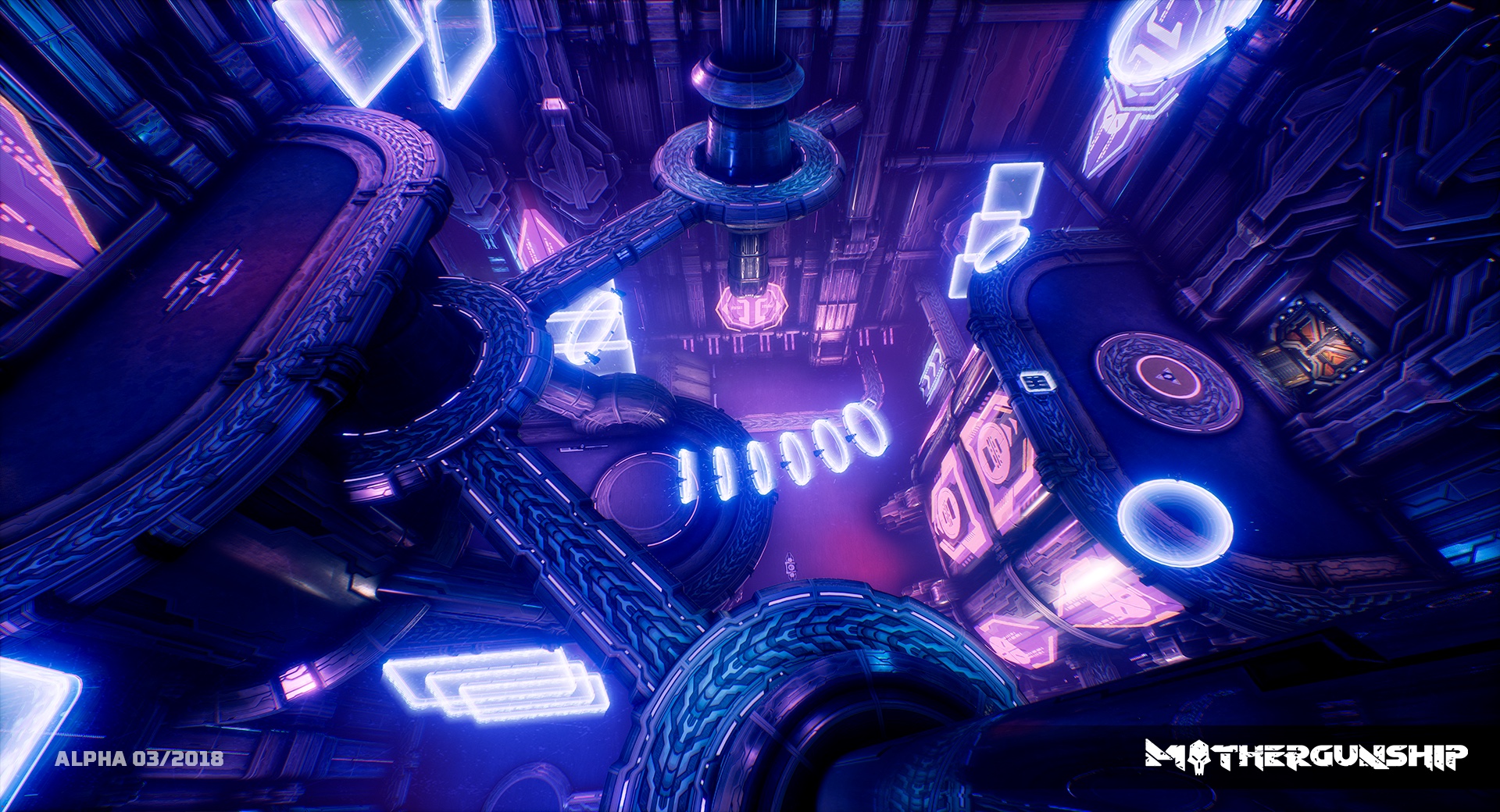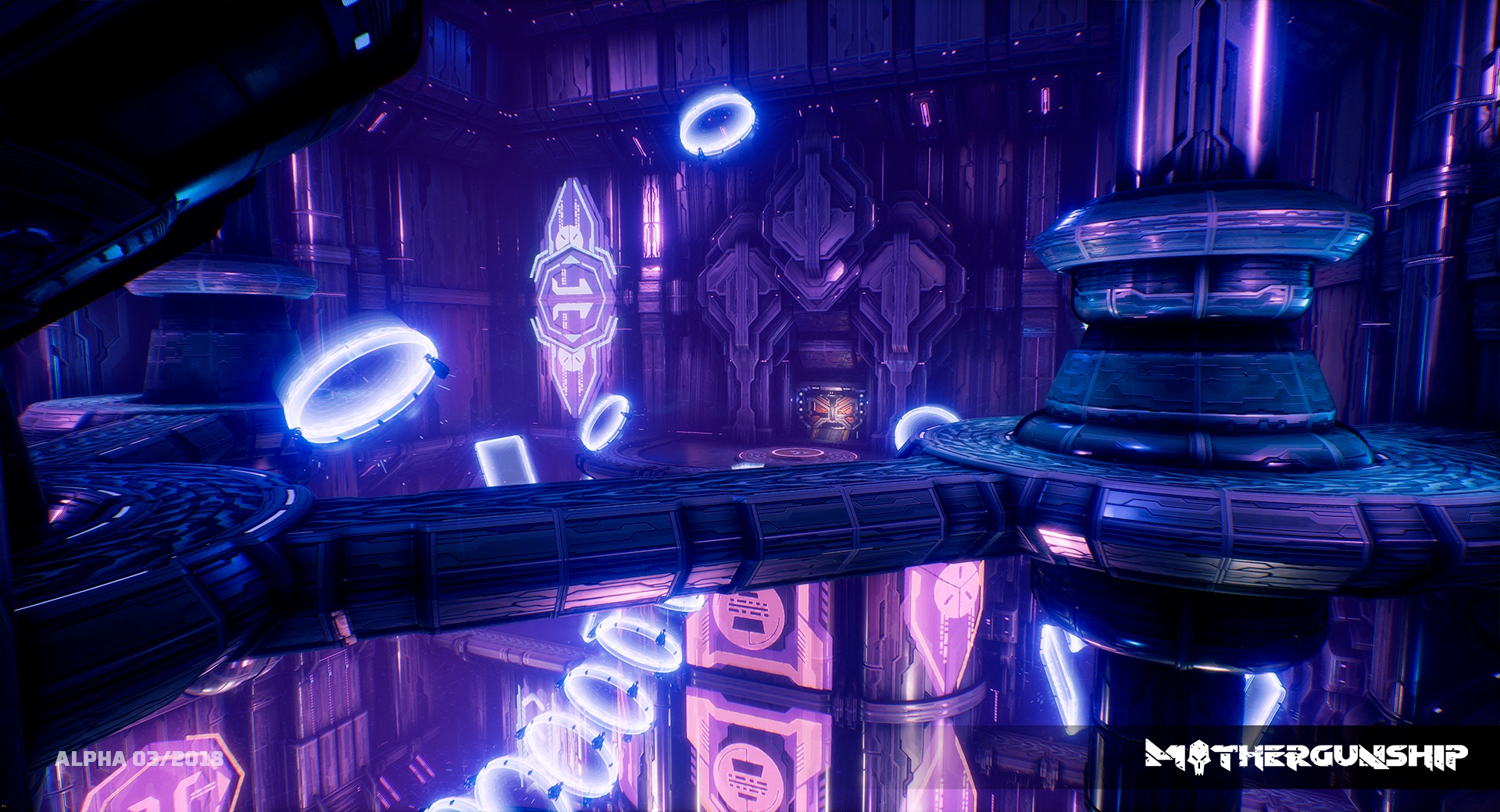 While you wait for MOTHERGUNSHIP to release, we also just announced we'll be at GDC next week as part of Epic's massive booth and at PaxEast as part of the Indie MEGABOOTH. Why not stop by in person and try our new demo?
Thank you for reading! Until the next time, why don't you: