When I posted our last news piece, we recently obtained a wonderful modeller/texturer by the name of HotDog. He made an incredibly detailed model of the XQ-4 station. Since then we have hired two new modellers/texturists, Kalo and Lord X. They are well known in the Empire at War community not only for their fabulous models but also for their great senses of humour! That being said, I wanted to give our amazing fans an update of what we've been up to in the past little while.
In terms of HotDog, he's been working tirelessly on the Corellian Patrol Boat model using ScribbleHEAD's blueprint as a guide. Here are the images of his WIP:Here is the blueprint: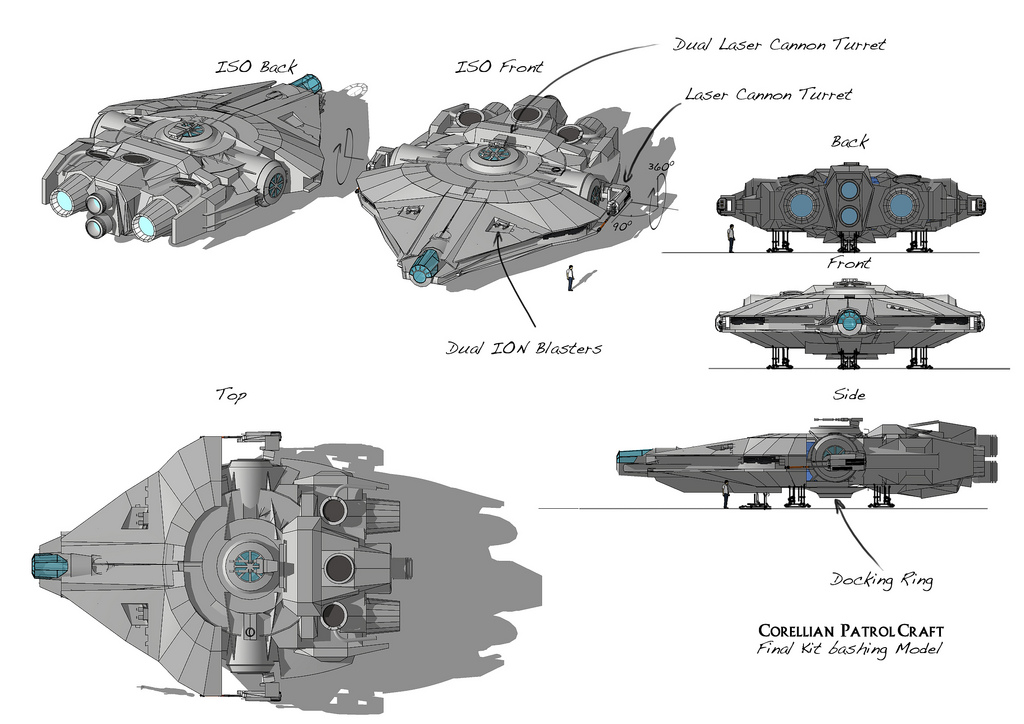 Here are the WIP images:
He is currently in the process of now refining the model and texturing it. I will post up images as soon as he completes that phase of this project.
Kalo started work on the three satellite variants that you will see littered around planets and bases. They will have functioning turrets/missiles launchers/radar dishes as well as faction specific colouring. Here is a render of his brilliant work!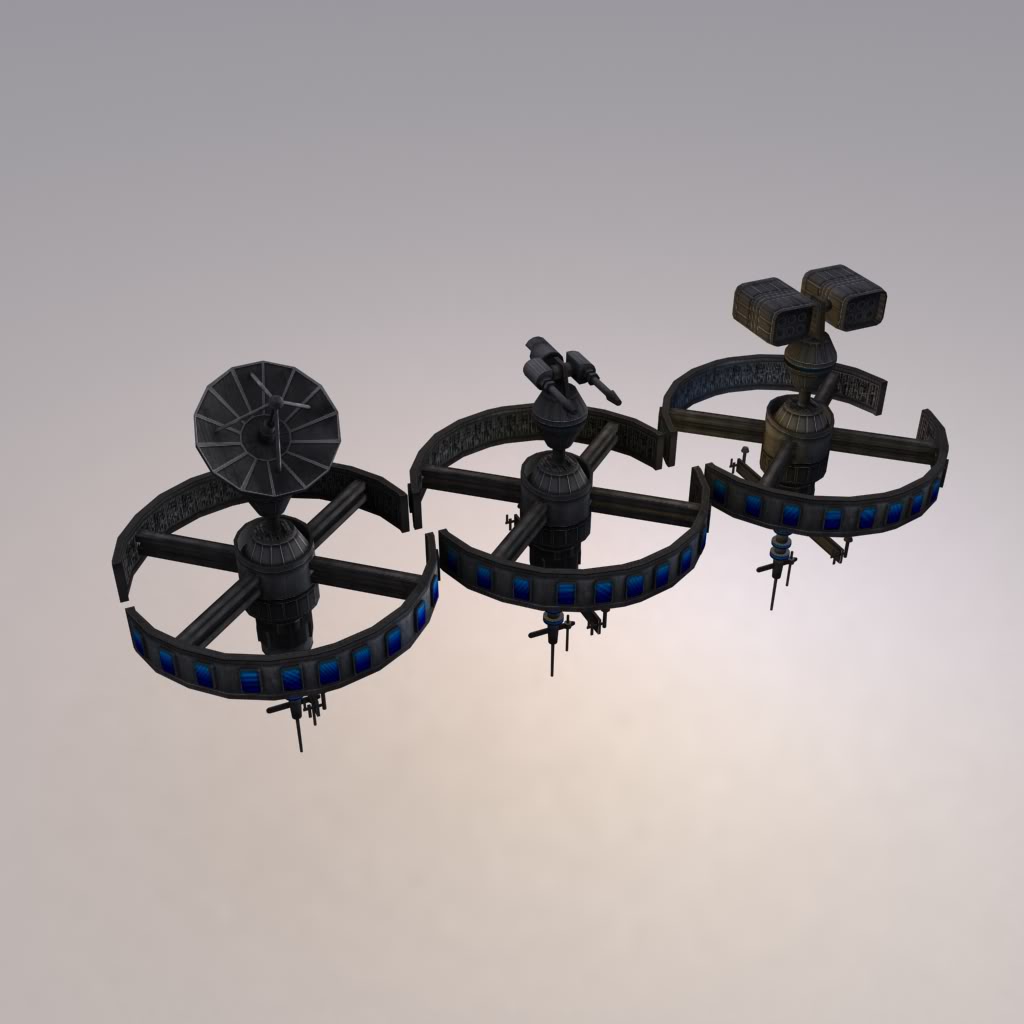 In between creating this project, Kalo also worked on optimizing our beautiful Neutron Star Class Bulk Cruiser. It's amazing what he's done to Overfiend's model and the performance saving is outstanding. Below, the model on the left is optimized with 2000 less polygons than the model on the right.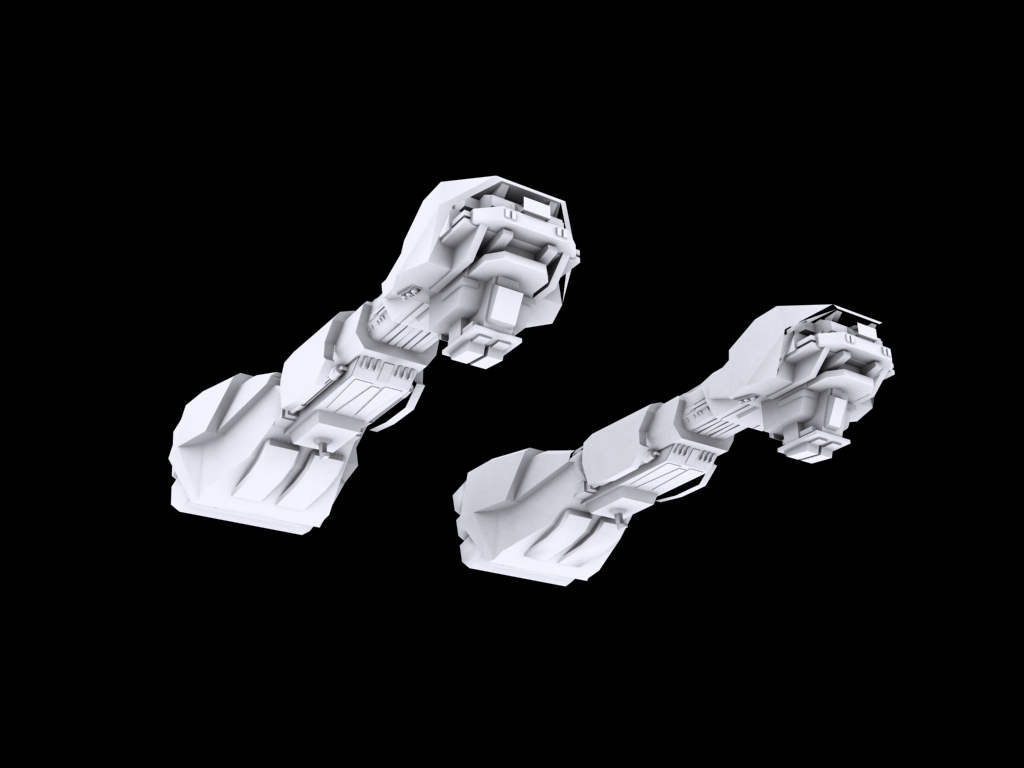 His next project is the creation of our new Hutt Capital Fleet (yes, you read correctly) working in tandem with Lord X. He will also work on our capital ship wreck project. More details about both to come soon!
Out last big development comes in the effects department with our graphic mod lead, FriendlyFire, creating the visual BOOM for our models. He's had worked on the project tireleslly over the past few weeks and I'm so pleased with the results. I can't imagine how good these models and effects will look with our capital ship wreck models! Below is a video of his work: