ICS 2.0 Features, Goo-Gaws & Drool Bait
Not satisfied with just upgrading the ICS Armory, and adding fantastic new level designs; ICS 2.0 rolls a huge suite of new features and fixes!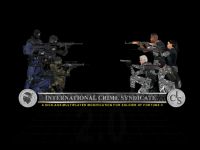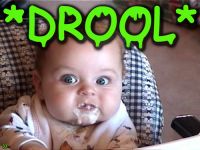 Just a rough list of the hight points of new and note worthy features in ICS 2.0:
· 2 new player model skin sets for a total of 25 (5 in each set)
· updated male and female radio and voice message system
· 'Hitmen' gametype updates
· 8 new tactical ACM™ weapons
· 4 new weapon updates including skins
· team bandaging & healing
· infiltration enhancements
· more SOF II compatibility (play ICS format games on SOF II maps)
· 2.0 now has full Hitmen and Elimination support to ALL Raven maps
· 3 stunning new level designs (as re-playable as 1.0 maps)
· female player-model skins that represent women tastefully and capably
For a complete list of ICS 2.0 features, changes and updates jump to the ICS page right here on ModDB and to the Official ICS Site.
New Bandaging System!
In ICS 2.0 your teammate's health is now displayed under their name when you have them in your sights. A health icon will appear when you touch a wounded teammate, and to heal a teammate, press against them and hit your 'use' key.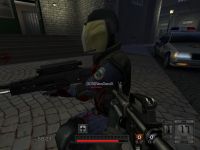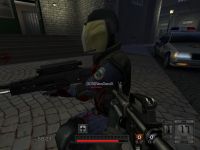 A bar graph will show the bandaging progress. Your ability to bandage other teammates is unlimited but you can only restore a percentage of each player's health (default 80%); servers Admins and Referees can override the default by setting right in the new ICS Referee Menu System GUI.
Health & Armor Tokens
Not new in 2.0 but not widely known and very important to taking advantage of the healing system is the ICS Health & Armor Token System. Very configurable like all ICS features; players may include numerical or bar graph style health tokens in their text messages in order to let their team mates know their status (and needs). Typing any of these tokens in a text message string will automatically display the appropriate value. #h (numerical health), #a (numerical armor), #B (bar graph health) and #b (bar graph armor).
For example:
Typing: "/say_team I have #h health and #a armor"
...will display...
PixeyPoo (south forest): I have 75 health and 50 armor
Or, typing: "/say_team I'm a mess help me! #B health | #b armor"
...will display...
PixeyPoo (south forest): I'm a mess help me! -------- health | -------- armor[/color]
You can easily bind a simple status message to a single key by cutting and pasting the following bind in your config: bind "s" say_team #B health #b armor (where "s" is the key you want to use for reporting your status).
Admin/Referee Menu System GUI
ICS 2.0 offers a seamless in-game referee menu system. Referees while not as powerful not as rcons do have full control over key settings game and player settings. Servers merely need to set ref_pwd "[password]" in their server.cfg to use this function.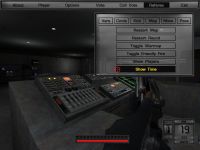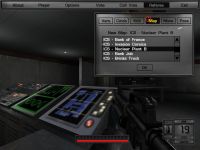 The referee menu is in the top menu bar between the vote and exit menus. It's very straight forward. You simply need to enter the password in the proper field, then the entire menu is at your disposal. For a list of referee console commands, check out the cvars section.
Sound Updates
ICS 2.0 includes sound updates to the radio and voice messaging system where we have complete mirror image message sets for both genders. ICS 2.0 also sees the release of new weapon sounds and updates for others. All new in 2.0 is a fix for SOF II 'hit sounds' which had no delay for bullet and sound travel time in essence merging them into one with weapon fire sounds; now the MP5 and new suppressed SOCOM have more stealth, and ICS gets more immerisve 'feel' from sound events being more correctly defined in time.
ICS Medal Awards System: Status Online
ICS 2.0 now has the Medal & Awards System up and running including console mode reporting! ICS 2.O awards the following medals at the end of each gametype round based on the following criterion:
Kill 'Em All Medal · awarded to the player with the most kills

The Tosser Medal · player with the most grenade kills gets this one

Mêlée Maniac Medal · given to the player with the most knife or bayonet kills

Sharp Shooter Medal · awarded to the player with the most sniper kills

Heads Up Medal · for the player scoring the most head-shots
2.0 Bug Fixes
We had a few, and our resident programmer Hugo stomped 'em and also took care of a few SOF II bugs as well! Here's a brief cap of some of the bugs we nailed down:
· fixed awarding of ICS medals
· fixed Raven's SOF II crouch/lean bug!
· fixed SOF II hit sound delay!
· fixed map 'ICS - Casino' where players could get stuck behind the door of a hotel room
· fixed map 'ICS - Bank Job' where players could get inside the large LPG tank
· fixed muzzle climb for SIG 551
There are a slew of other updates and tiny fixes we've made that individually probably don't warrant mention but together offer more spit, polish and performance to your SOF II and ICS game.
ICS 2.0 On The PC Right In Front Of You This Friday December 5th
All set to go, we're uploading to the file servers as this is being written, so you'll be able to download ICS 2.0 fast and get in on all the fun.
If you missed the other updates and new (they had a late and short run here on ModDB) they're still here to be found. Take a look at Brace For The Big WoWoW!, and ICS 2.0 Armory, New Player Model & Weapon Skins for a recap of ICS 2.0 feature highlights, and jump to our ModDb page and the Official ICS Site for all the latest on ICS as it develops. See ya on the servers this weekend!
.