Brace For The Big WoWoW!
That's right this Friday December 5th ICS 2.0 hits the severs with more fetching candy, new features, goo-gaws, and professional game design then you can shake a stick at! New ICS 2.0 features include (but are not limited to):
· a complete bug fix of all know bugs including known SOF II bugs
· over 50 new game features and additions
· 14 new weapons and weapon updates
· stunning new player model skins
· performance tweaks by the bushel
· new weapon model skins
· complete admin console and menu GUI system
· sound design updates and even fixes to SOF II sound rendering
· radio message system updates
· three of the lushest level designs you've seen on SOF II
We'll be releasing three more news updates on ModDB before Friday, but in this one we'll take a look at the new 2.0 level designs. Shipping with a total of eight of the lushest and most carefully crafted level designs to debut on the SOF II engine ICS 2.0 rolls three new levels designs of stunning quality, attention to detail, atmosphere, game-play, and game-flow.
International Bank Of France · by Mr. White
Combining popular elements of the previous Bank and Gallery maps in a European setting -- International Bank Of France offers up a little of everything in complex indoor/outdoor architecture; from sloping streets, roof top access, and challenging access to clearstory windows, ledges, alleys and sewars.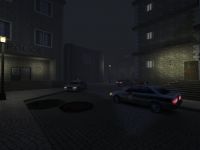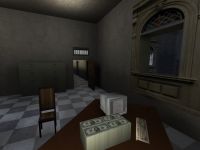 International Bank Of France debuts NeoGeniX fantastic new GIGN player model skin set one of the most elite counter terrorist forces in Europe if not the world!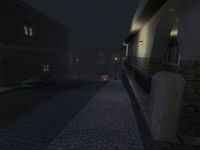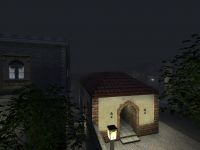 Loaded with detail, tactical routing options, realistic atmosphere and architecture International Bank Of France like all ICS maps should offer addictive replayabilty.
Invasion Corsica · by Mr. White
An outdoor terrain map with careful attention given to avoiding endless marches to the objectives and wasted space and terrain that hurt render performance. Invasion Corsica is a stunner for atmosphere and straight forward game-play for an outdoor level design.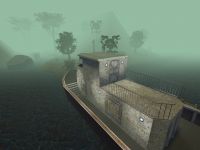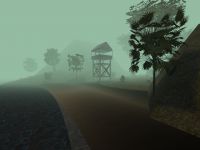 But don't be lulled by Invasion Corsica's simple terrain, and lush tranquil and immersive sound design; careful craft and design offer complex tactical movement and positioning capability that betrays first impressions.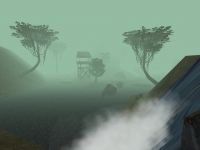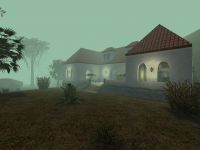 Invasion Corsica also debuts NeoGeniX new Special Forces player model skin set for the ICS counter force team -- fleshing out the original ICS player model/skins sets to a total of five unique team sets, with five different skins per team.
Nuclear Plant B · by Fraco
Fraco, the new ICS Level Designer releases a stunner of a map; Nuclear Plant B is a small experimental breeder reactor that gives all the appearances of being purpose built for the creation of weaponized isotopes.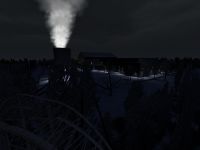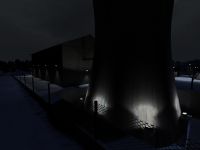 Fraco has not missed a beat in realistically detailing Nuclear Plant B; complete with functioning animated cooling tower, control and service areas, turbine and high tension power transformer areas Nuclear Plant B really sets standards for industrial realism on SOF II. Nuclear Plant B is not just an aesthetic candy fest either; it plays as good as it looks! NeoGeniX new GIGN player model skin set also rolls on Nuclear Plant B.
And That's Not All Folks...
ICS 2.0 also includes updates to the five original level designs and all ICS 2.0 level designs support all SOF II 'gametype' including the new ICS Hitmen 'gametype'. For a closer look at the new ICS 2.0 level designs take a look at these new ICS 2.0 Gallery pages: [1], [2], [3], and [4]...
Next up: a look at ICS 2.0's incredible new armory and player model skin sets! Drop by the ICS ModDB Page for all the latest!
.