New Hotfix for 0.8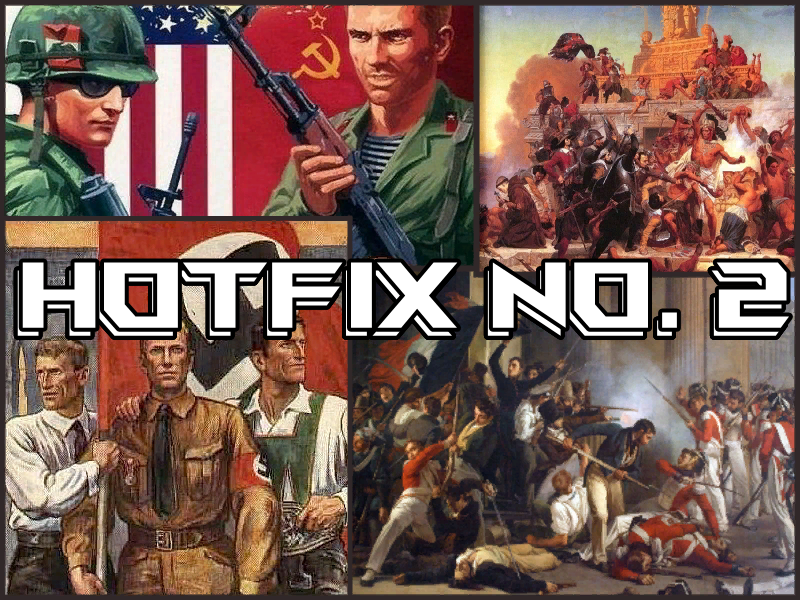 Alright New Hotfix out, just to save time i'll just post only the notable changelog here. Rest of it can be found in the description for Hotfix 0.8 No.2.
I can't promise much about the crashes nor the remaining buggy flavour events and decisions that are still there, most of it are leftovers from the original Ultimate mod, and its quite tiresome checking and then applying correct fixes to each of it but i have plans after this to keep updating the 0.8 version with hotfix and patches until i get a satisfying stable release and from there release a new version.
Parts of the difficulties is that i currently haven't made a developer build for the mod either on Github so its quite tiresome to update things and then add it in some small incremental package. And parts of the reason why the following changelog won't be as detailed considering i forgot some of the changes i made over the course of months i've been working on it so pardon me. If you have reports please also sent me the save files of your campaign it can help me identify and fix the problems quicker.
Notable Changelog :
Updated 15/03/2021
Revert back the map terrain interface to the previous version.
Added Change National value decision, available after 1836 and have researched certain techs.
Added various new National Values, borrowed from HFM.
Removed any traces of Jan Mayen (Now Saint-Barthélemy).
Added decision for Nazi Germany to invade Denmark, Norway and Yugoslavia.
It is now advisable that you choose the setup event for each start dates, added minor setups for certain scenarios. Its still however a work in progress.
Bubbling or sudden immense of pops in modern start dates have been fixed, it now shows the correct pops in the tabs (A little correction, seems like certain countries still has issues where it shows inconsistence pops bugs in the tabs. But now it won't show countries has over 1 billion pops randomly except for China)
Added setup start dates event for each bookmarks. It still a proposed option, and some of it are for the sake of fixing scenario-related bugs. Its optional if you want to use it.
Added bunch of optional contents, consider it an alpha test on what's to come for the next version, from Post-WW2 occupation zones to enhanced added tech trees.
Bunch of pops rearranging fixes.
Some event and decision-related bugs for Japan has been fixed.
Fixed some of the missing pops bugs for Ireland and some pacific islands in 1923 and 1939 start dates.
Fix the reform tab layouts.
Added more localizations to events and decisions.
Removed slave pops in any country for 1914 start date and so on.
China and Qing Empire now have different tags.
Fix various buggy vanilla Ultimate decisions for formable nations.
Complete map overhauls.
And much more, i'll update this changelog periodically depending on the major works that are done.
I still need feedbacks so i said it again if you want to report problems please also sent me the save files. i can identify the problems much quicker if you do so.