Our modeler Chimera was nice enough to show off a work in progress of his player model.
This shot shows off a fully textured and normal mapped head. Normal mapping allows low polygon models to appear high poly on video cards that support shaders.
Click the picture below for a larger version: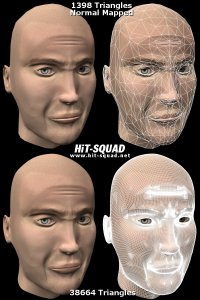 We also have a short video clip showing off the face with a moving light source.
This video requires the DivX 5.05 codec.