Cowboy Clickers is bringing you a new enemy to the fight to get your family back! We are introducing 'The Hick'; a shoe-less, straw hat, meanie. You can find 'The Hick' in the Mill level, but watch out! He has a few tricks up his sleeves. His sole-job is to keep you out of the Gold Mine, will he succeed?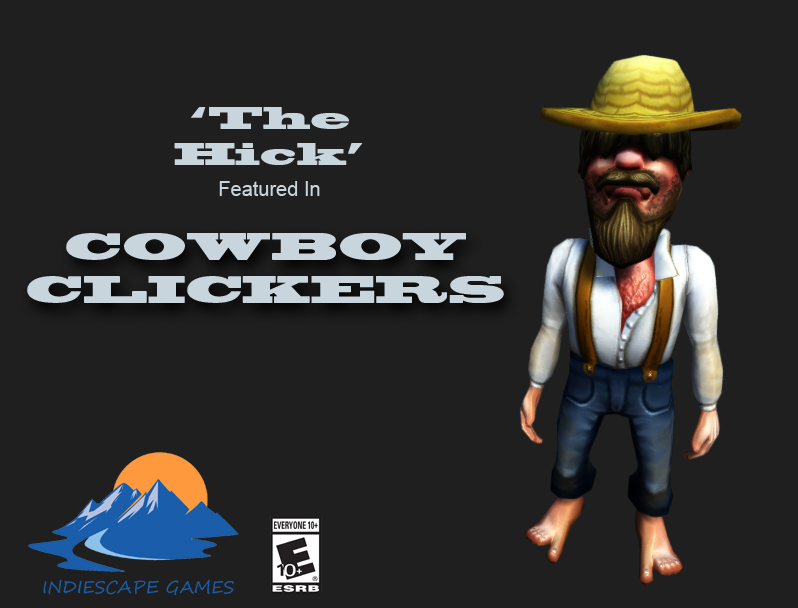 Promotional Image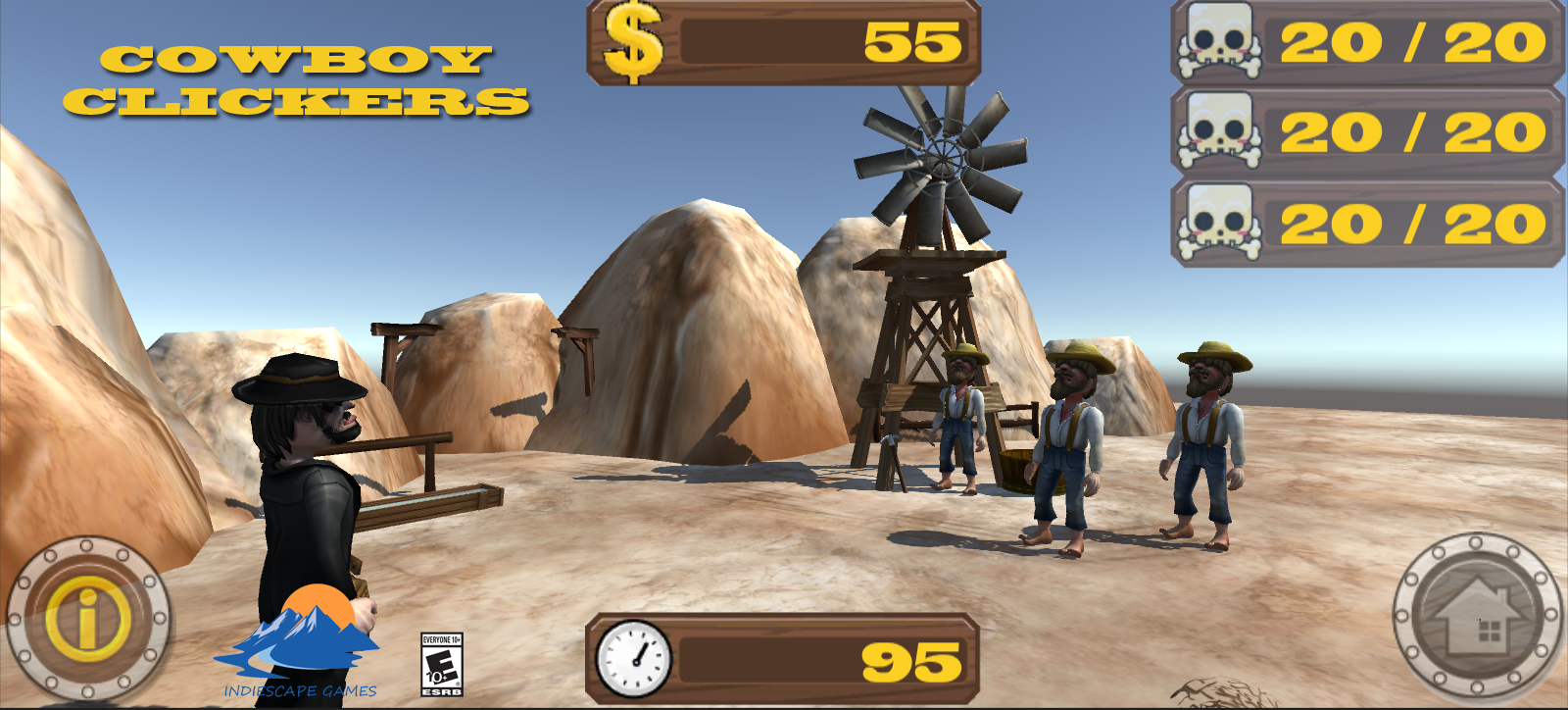 Actual in-game shot!
Remember, download the Alpha right now! We are up to Alpha Version .7, at 1.0 we move to Beta! Looking for all feedback we can get right now.