The BTR-152 is a Soviet-made six-wheeled armored personnel carrier, which was manufactured by the ZIL company, based on the ZiS-151 utility truck. The rear and sides of the troop compartment are vertical, with corners sloping inwards to deflect shell fragments. Over the years Egypt has ordered 1000 units which made her the major export customers for the BTR-152 outside Eastern Europe. The version presented here is mounted with DSHK 12.7mm heavy machine gun.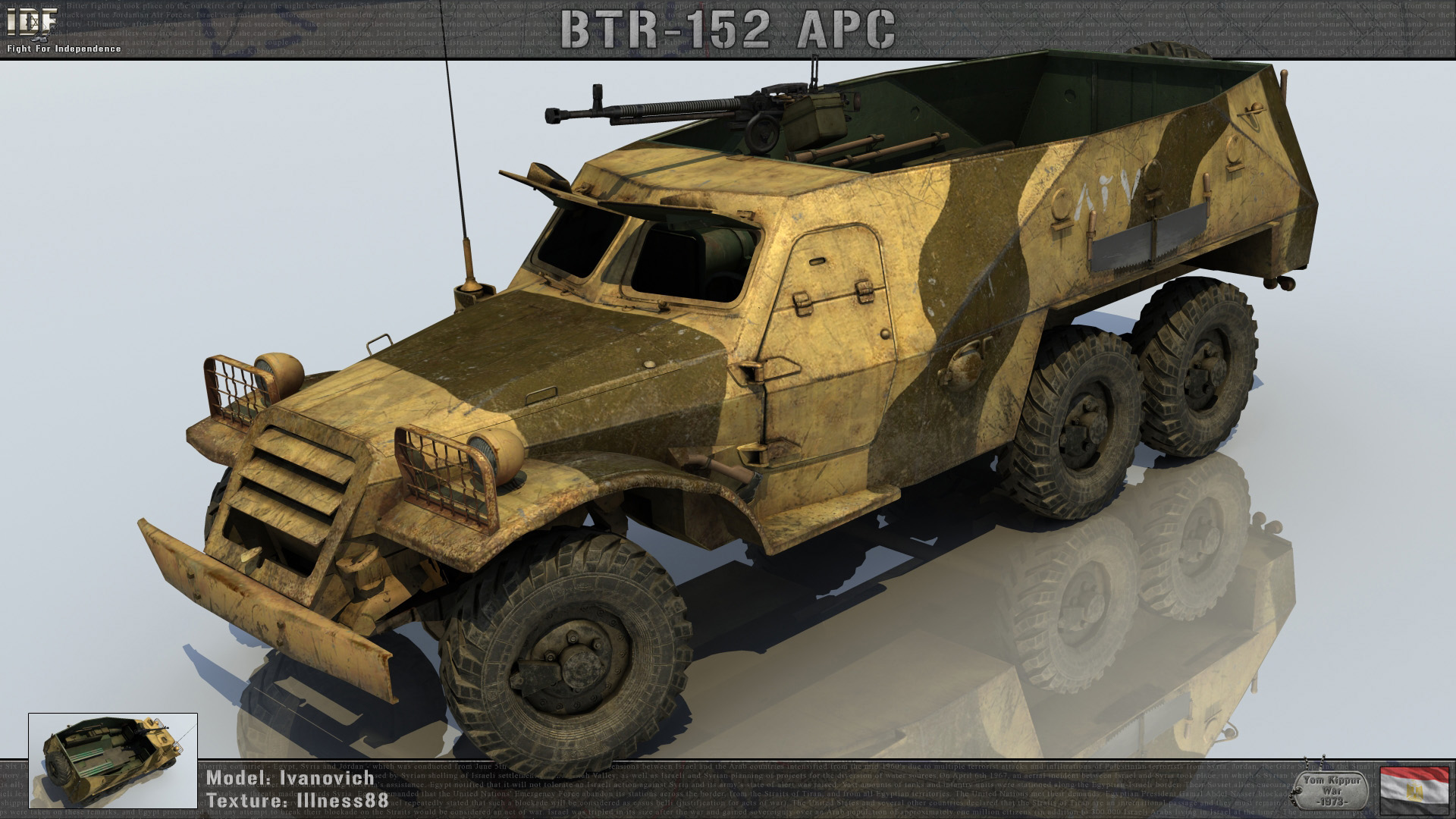 Some pictures from the game: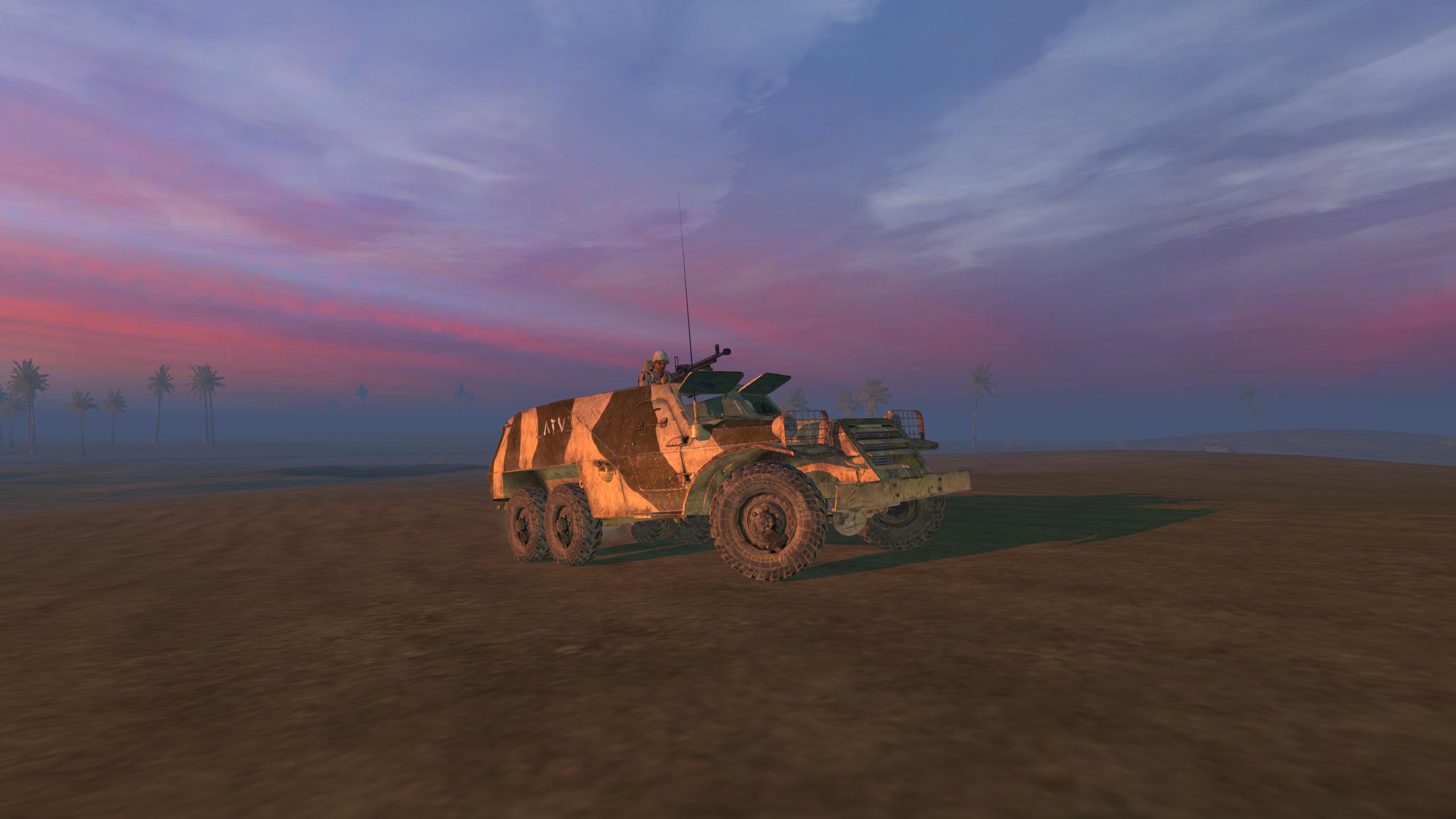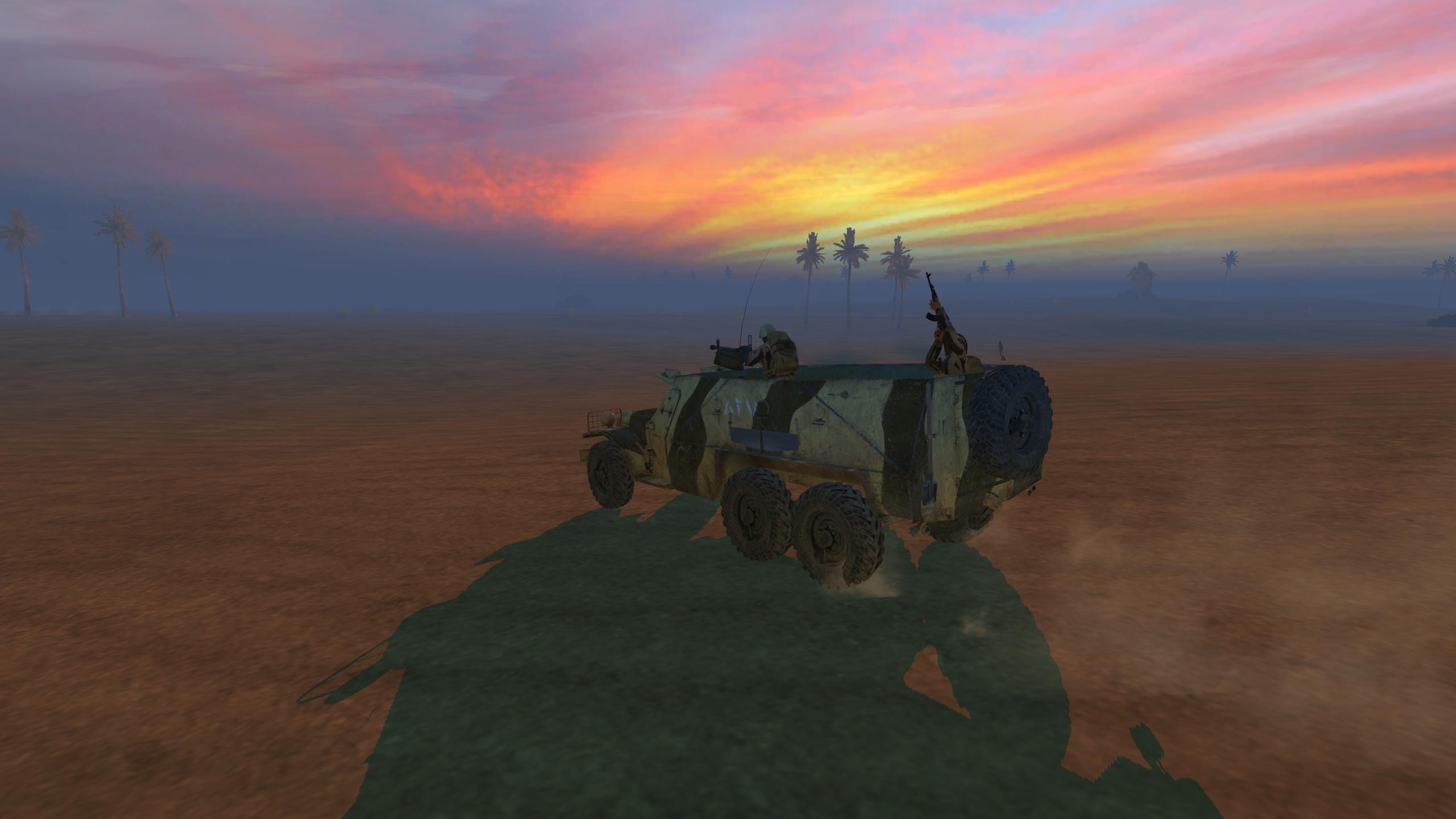 Next, Among the many versions produced in the BTR-152 family, one of the most common is the BTR-152A. The BTR-152A is heavily armed, with twin ZPTU-2 14.5 mm twin anti-aircraft gun in a special turret, manually operated by a single soldier. The turret is placed inside the troop compartment. It can make a full turn and its guns can elevate between -5 and +80 degrees.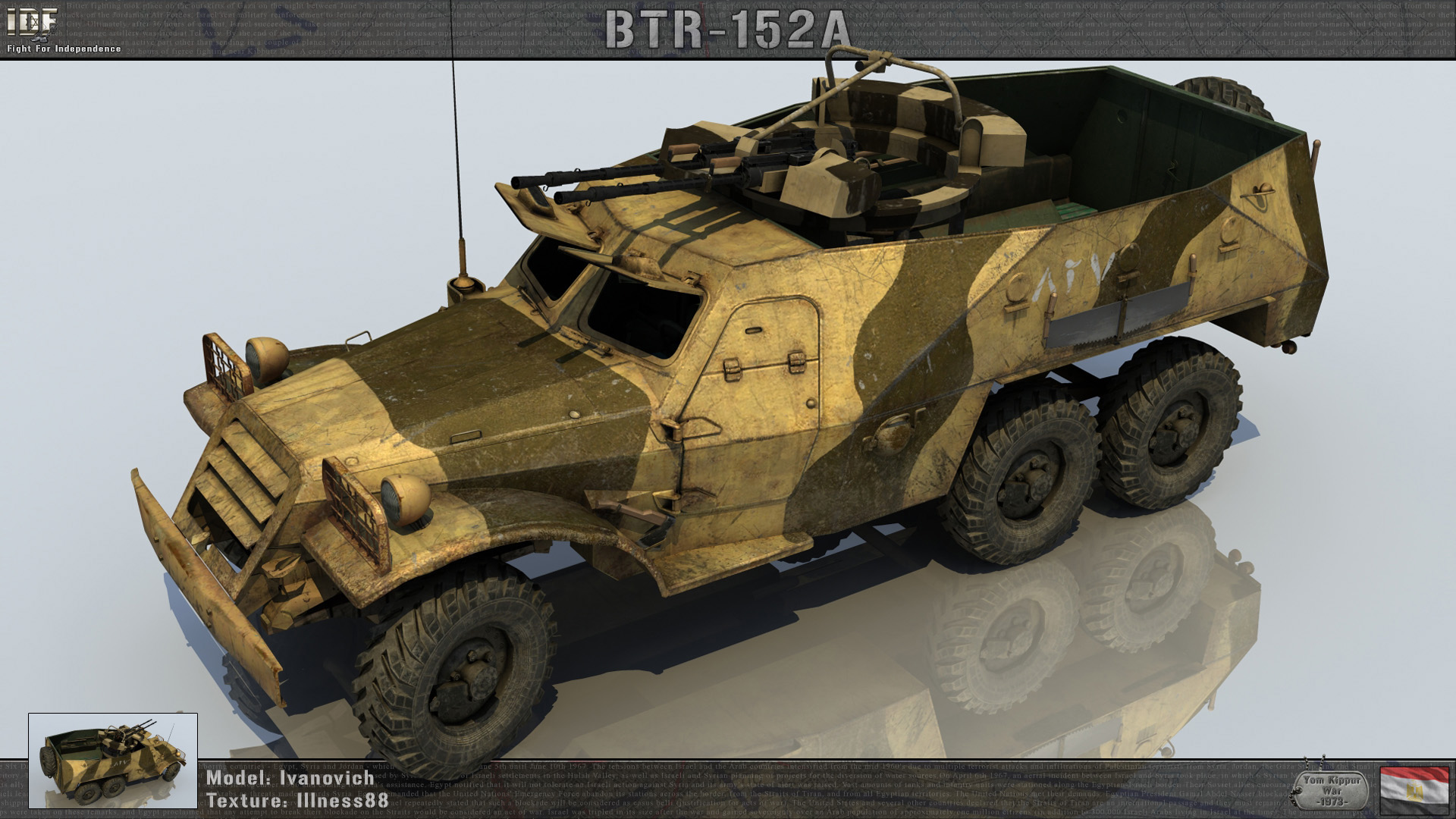 The model and texture were created by Ivanovich and Illness88.