Eastern Front Fans, for all of you that haven't yet noticed; we would like to announce the new and improved Eastern Front website.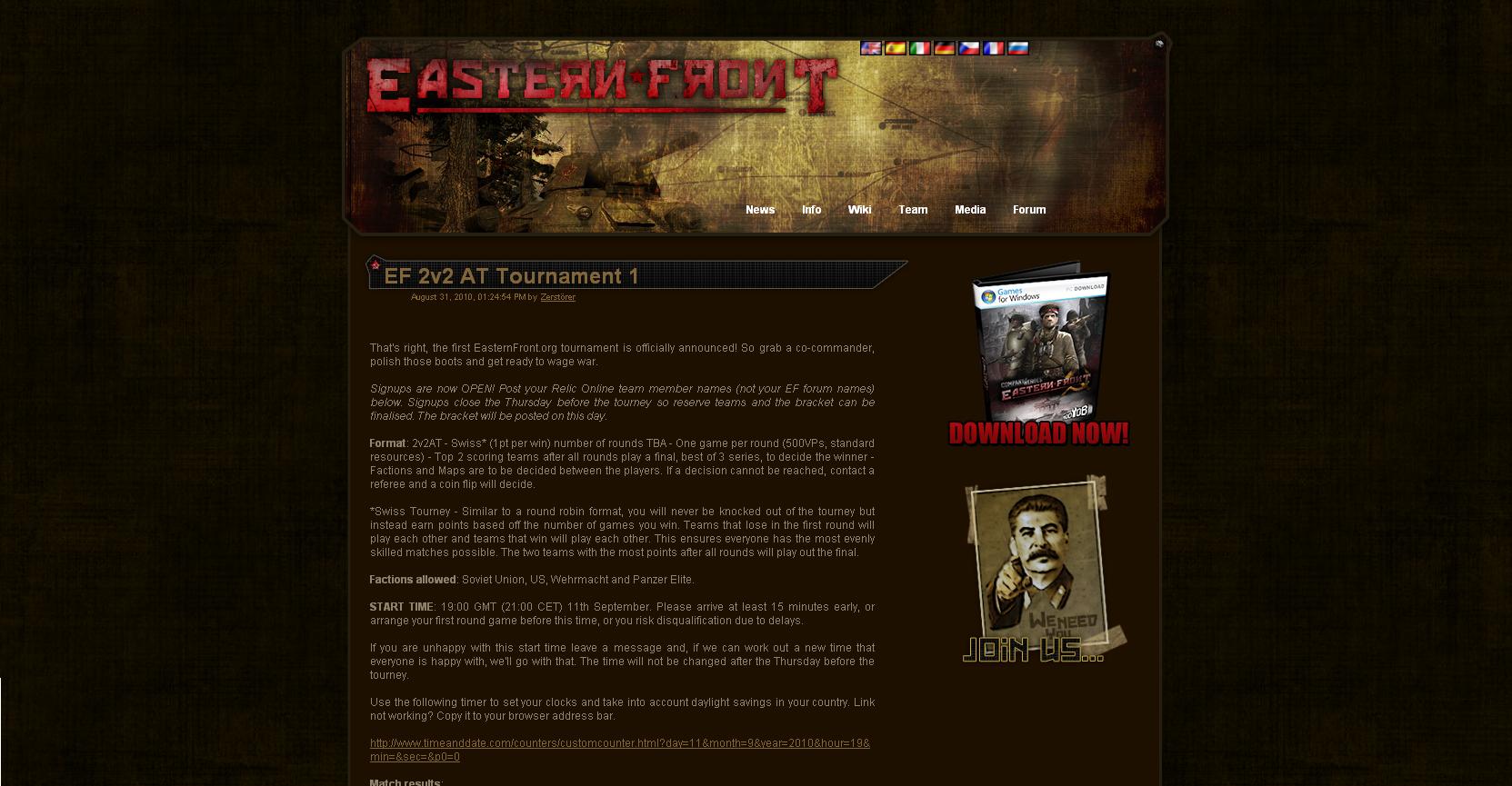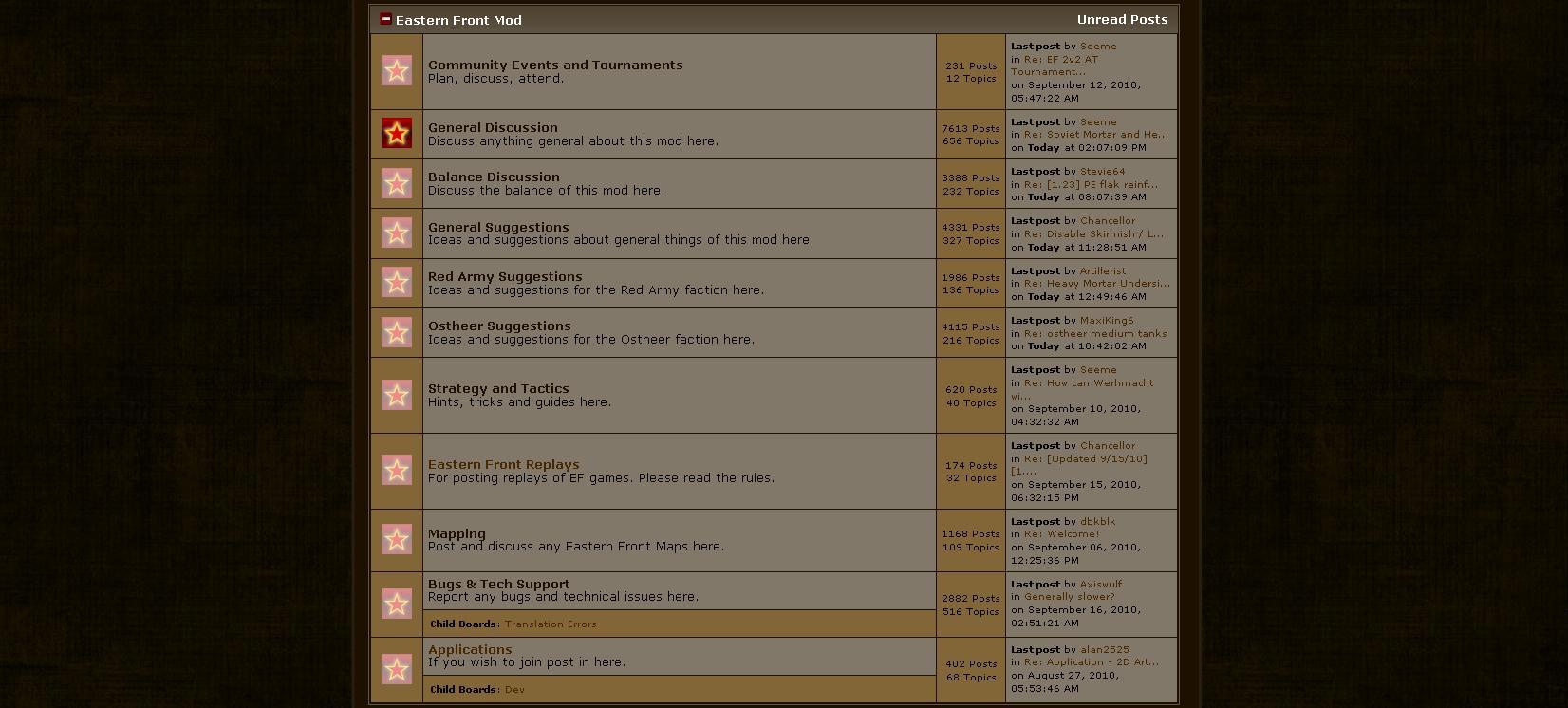 You can help to improve the site's look through the currently running poll on our forums.
Site Layout Poll.
On top of these improvements, we have began putting together a Wiki for Company of Heroes: Eastern Front; including the vanilla balance improvements as well as all the Eastern Front additions (Russians and all that follows). We hope to include stats and information for all units, along with tutorials for both modding and playing Company of Heroes.
Feel free to chip in and help out!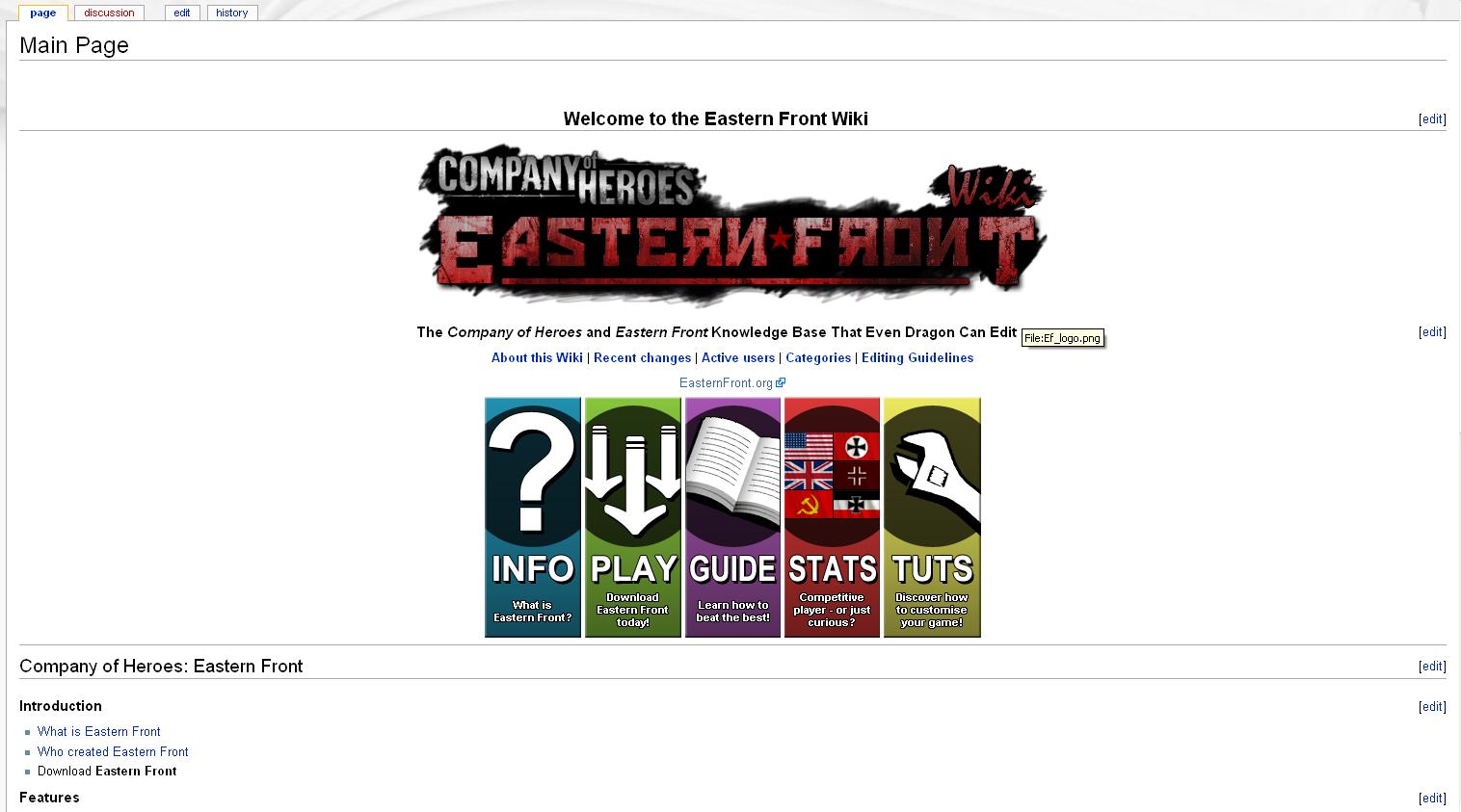 Thanks for surfing and do enjoy,
Eastern Front Development Team