Update #17-18: Changelog 0.07 and 0.08 update! Hard mode and banks are up!
Here's the changelog for NEO Impossible Bosses build 0.07.
Changes:
- Hard mode is up and out! All 10 Bosses now have various tweaks to their encounters in hard mode! Examples:
Count Winkus Hard mode - Now has a Magic Clone twist to it.
Spirit Oak Mother Hard mode - Now applies a -50% movement debuff at the start of the encounter.

- Ironman mode now has their own leaderboards. In addition, they now keep track of the number of clears the players have made.
- Can no longer attack allies via attack hotkey.
- Fixed/changed some localization text.
- Windblessed Arrows damage bonus set to 25 from 35
- Windblessed Arrows attackspeed bonus set to 7.5 from 15 percent.
- Some minor story tuning
Here's the changelog for NEO Impossible Bosses build 0.08.
Changes:
- The Bank Storage is now available in the hub! Store your items by dropping items onto the bank! Also, when you change your party, items on removed heroes go straight to your bank.
- Cruelty damage set to 30 from 40
- Cruelty ability damage set to 80 from 60.
- Cruelty attack speed bonus set to 12.5 percent from 25 percent
- Crown of Ice ability damage set to 70 from 60
- Totemic Mask damage set to 30 from 20.
- Demonic Earring ability damage set to 75 from 65
- Meteor Magnet ability damage set to 60 from 50
- Order Sigil damage set to 30 from 25.
- Updated some ingame text.
Ability damage has been buffed across the board since it didn't feel like they were doing enough damage. Also, some of the Damage buffs are done to account for the melee classes.
Release is very close now, the rough date being around February 2018. Stay tuned for a new post announcing the release!
I'll leave you with some gifs:)
Flame Charge now pushes heroes away!



One of the shots that I'm going to use in my trailer:)
Rebalanced Ultimate for Balazar the Necromancer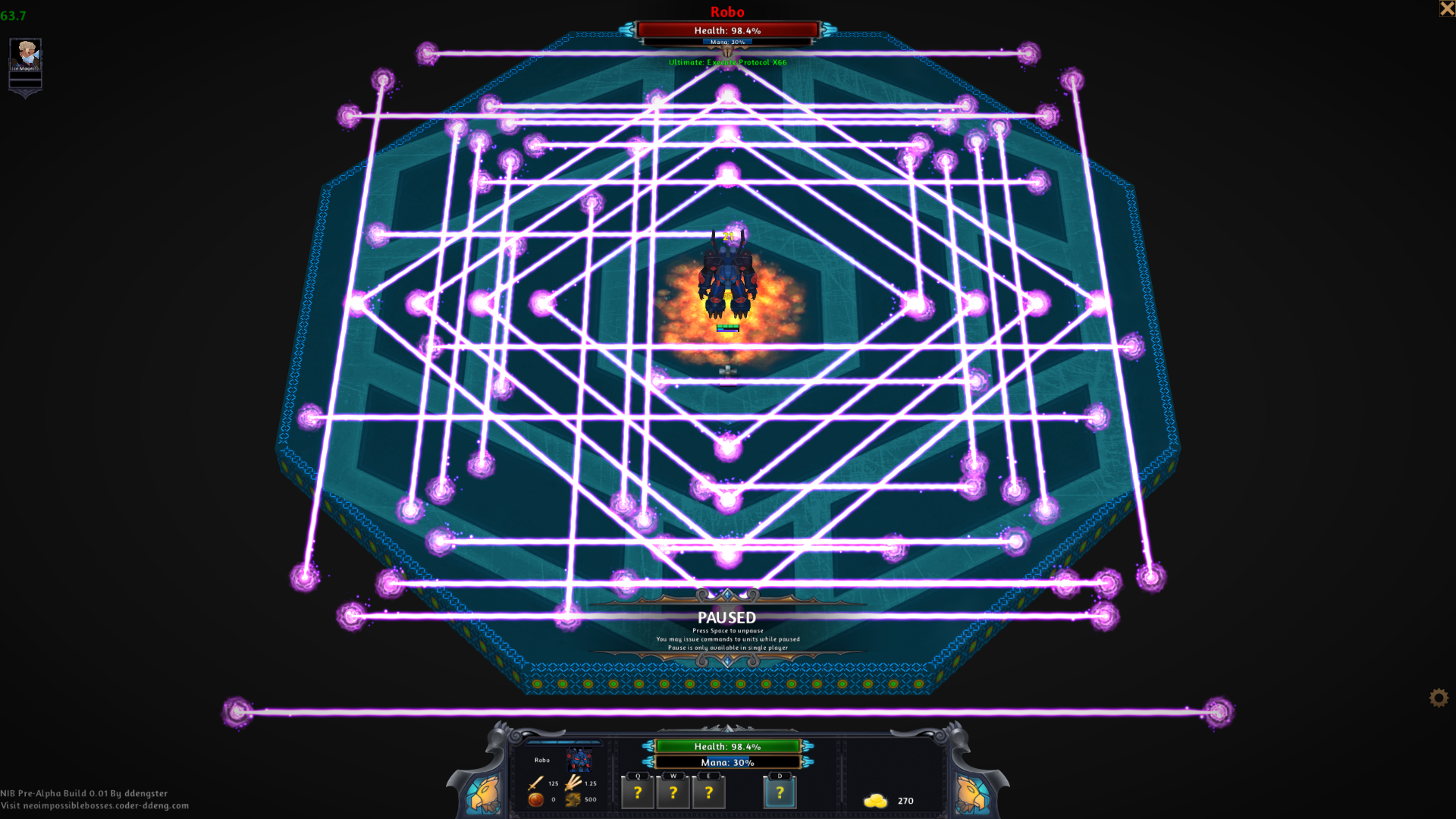 Ultimate shot for The Deadly Boss Machine
Ice Mage Voiceover! He's certainly proud of himself:)
Ranger Voiceover! She sounds great!