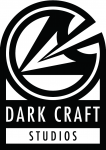 Happy 2017 to everyone following Triptych development. In order to fully articulate all the things we accomplished in the last four months; 60% of Triptych could be shipped tomorrow, as it is done. The entire script has long been completed with all voice acting lines, too, coming to a recent end. Music is currently on standby but we have an expert composer articulating the OST and soundstage for some key moments in Triptych. I will not continue to give deadlines and then punish myself for missing them, but we will be done soon. Very soon. There are only a few elements left that need to be tied together for the story to conclude.
This brings me to the central focus of this news post, and it is that I need some volunteers to test the first 1/3rd of Triptych and provide feedback for polishing purposes. If you would like to experience Triptych before anyone else, provide feedback for myself, and maybe even make a lets play or video? You have the opportunity here.
All you need to do is post on here or PM me first and I'll provide you with some instructions on what I'm looking for and a private Dropbox link. Here is a timeline for those anxious to know our plan and currently don't follow our Trello blog.
1: Push Chapter 2 through final quality filters, tie it together. Not hard.
2: Move Chapter 3 from Beta to Stable, which will require a level makeover and some new particle engine tweaks. Moderately time consuming.
3: Hopefully by now the music will be done, so prepare for release with a trailer. Not hard.
4: Release soon. Feb-March, latest.