Hello everyone. The development continues and here comes the new 0.04a update:
1. A basic fog visibility system has been added. The 'Weather' selector on the 'Custom Battle' screen has been unlocked.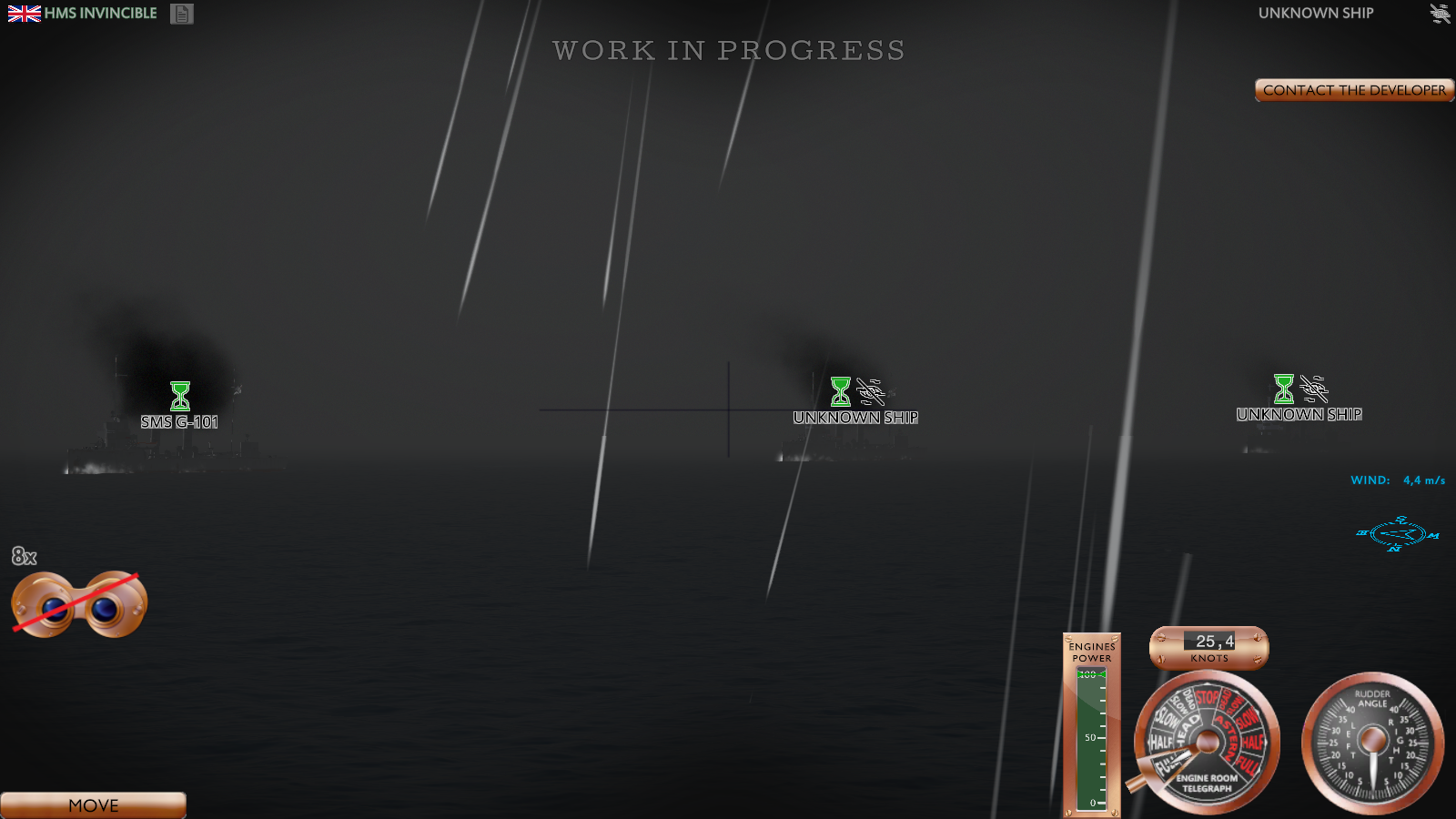 2. A new mechanic for bulkheads punching with water pressure has been added. In order to make battles shorter, I keep adding new damage mechanics. This time it is the destructive force of the water pressure that now has a chance to punch holes in structurally impaired bulkheads. Intact bulkheads can also be damaged by water pressure, but the chance is very low. Unlike structural damage, these holes can be repaired by crew, but new holes will quickly appear in bulkheads with low structural integrity.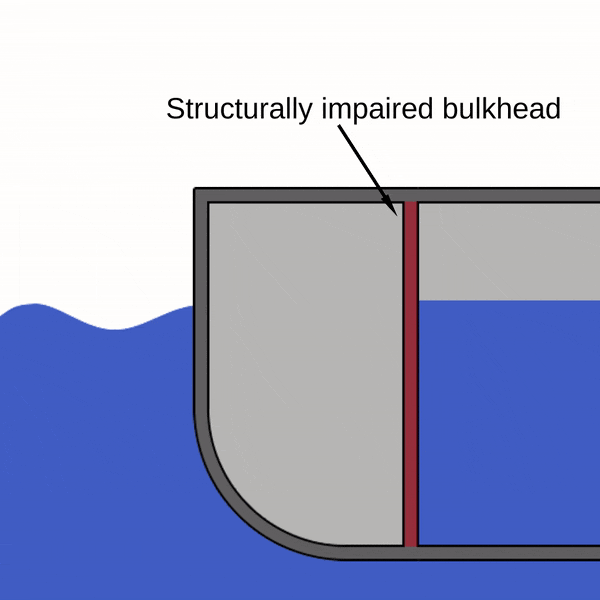 3. Balancing the damage model:
The chance of fire and detonation from surface explosions has been increased.
The chance of fire from underwater explosions has been reduced.
The chance of detonation from underwater explosions has been increased.
The chance of detonation from kinetic hits has been increased.
Structural damage has been significantly increased.
4. Commanders have been added.
The abilities of ship captains and fleet commanders now affect the abilities of the ship's crew.
The 'Captain info' and 'Fleet commander info' buttons have been added to the 'Crew' section of the selected allied ship info panel.
The Flagship icon is now displayed next to the name of the ship that is the flagship of an allied or enemy fleet.
The Commander Skills section has been added to the Help UI screen.
5. The rendering method of the ocean has been changed.
6. Camera shake from artillery fire has been added.
7. The buoyancy calculation has been optimized. This made it possible to increase the maximum number of ships in battle from 12 to 20 (10 per fleet).
8. The optimization has been made to disable rendering of background scene of the main menu when a full screen opaque UI is visible.
9. Many bugs have been fixed.