We got back in the groove with Nauticalith development recently. Things have been progressing forward steadily as we work towards some of the game's larger goals. The ocean rework and dynamic waves that were hinted in the last devlog are still in heavy development. This has been an ongoing effort as it directly affects numerous parts of the game. Each week, we get a little bit closer to improving the experience of sailing across a living ocean.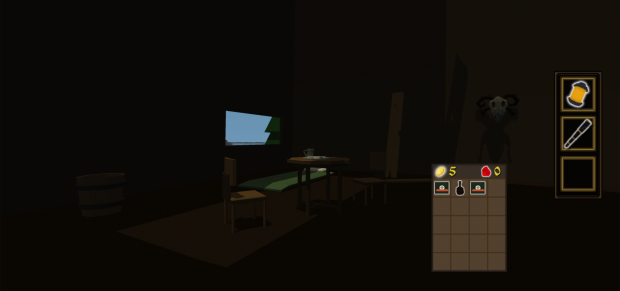 As for new features, there's plenty of things both big and small that we've been working on. As seen above, we're constantly working on improving the UI. From that screenshot alone, you can see a spot in the backpack for the gemstones required to complete the main objective. You will also notice the player is holding a brand new spyglass item that lets you look far in to the distance.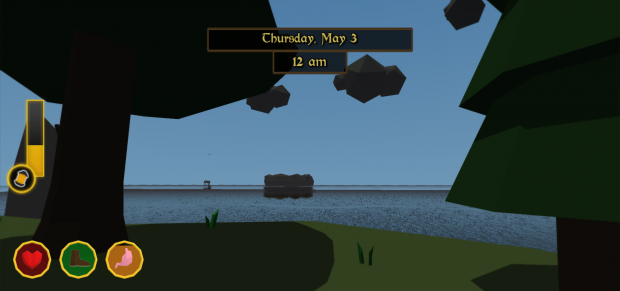 Probably the most noticeable UI update comes in the form of the main bars. Health, stamina, and hunger are now display as circles with corresponding icons in the center. The bar, instead of being a plain rectangle, now fills the circle to show the player their current status. This frees up a large amount of room on the screen and also looks much better then the previous design.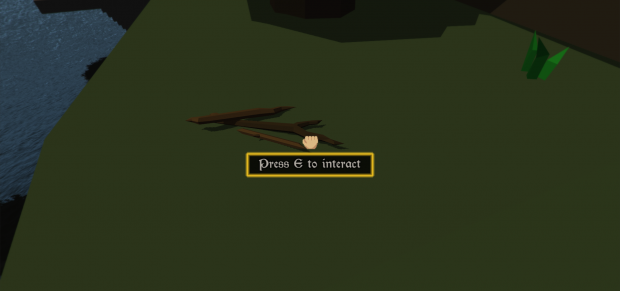 We have also added reagents to facilitate a number of upcoming systems, especially crafting. In the image above you can see some common sticks that can be found in most outdoor locations. Reagents will stack in the player's backpack, allowing them to save significant space. You can see this in the screenshot below.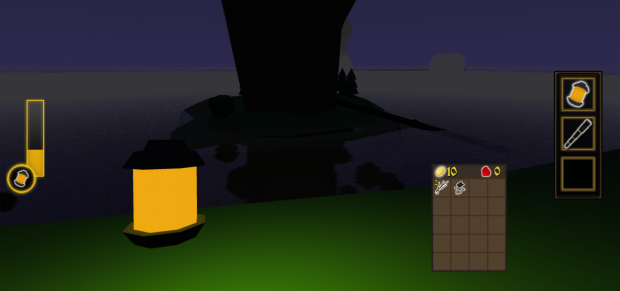 To go with our system of procedural generation, reagents are spawned along with islands in new locations on each play. This gives players even more to do when exploring various islands. Instead of simply rushing to locations with treasure chests or otherwise, players now have the option to more fully explore islands and be rewarded for doing so.
As I have mentioned, many of these changes are to facilitate our upcoming features. Being able to officially "complete" the game is coming up in the near future. Along with the reagents, we also have a couple systems planned for using them. I won't give all of our upcoming plans away, though. You'll just have to stay tuned for future updates!
~Dave