Creating Natural Selection 2 was a risk, and an immense challenge. Combining two genres, Real Time Strategy and First Person Shooter, is difficult. Not only that, but creating an entirely new engine, Spark, for it all to run on added layers of complexity to the development.
The challenge has been met. Two factors have led us to this day. The first is the drive, skill, determination and dedication of the founders of Unknown Worlds. An entire company was built around this game. The second is the incredible commitment and support of the Natural Selection community. You funded it, you tested it, you submitted content, fixes and ideas to it, now you are telling the world about it.
Ten years ago a game tried something different. Exactly one decade later it will be back. We hope you will join us in welcoming it into the gaming world.

Now, it's lock-down. Only polish, bug-fixes, and usability changes are going into the game. Cory is hard at work on a release trailer, to stand along with the Gorilla and Exosuit videos. Charlie is putting in balance tweaks and help systems. Max is cranking on performance.
Digital Deluxe Edition
Pre-Purchase Natural Selection 2 and receive a free upgrade to the Digital Deluxe Edition!

Standard Price is £18.99

GBP (

$24.99 USD)



After the 31st October Standard will remain £18.99 GBP ($24.99 USD),
Digital Deluxe will be £24.99 GBP ($39.99 USD)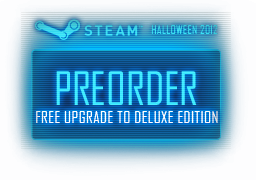 The Digital Deluxe Edition includes:
Official Soundtrack
Almost 1 hour of tribal, industrial music composed by David John and Simon Chylinski.
This includes all the music from our trailers and videos.
Digital Art Book
40+ pages of concept art by Cory Strader, including environments, creatures, weapons and more.
Cory discusses the process behind designing the unique technological/animal look in the game.
Exclusive Wallpapers and Avatars
Community artist Rantology created some of the best and most unique views of creatures in the NS universe. Custom Steam avatars complete the package.
Exclusive in-game marine model
A new marine model with custom visor and equipment makes you look distinctive in-game.
Existing owners of the original "Black Armour" marine will be able to choose between any models they own.

Note If you have pre-purchased Natural Selection 2 previously (Black Armour Beta Pre-orders), you will receive the upgrade to the Digital Deluxe Edition.