Native new Design version 4 will include many fixes, improving and adding.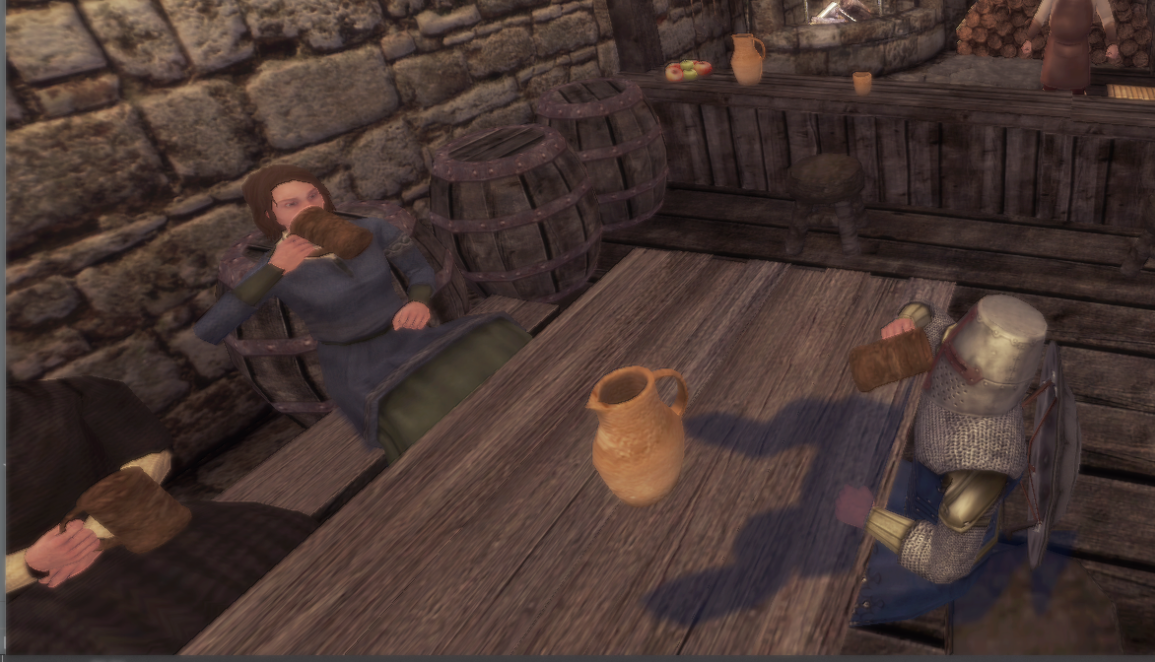 NND aim to improve the native game by expanding as much as possible and still have the native feel to it with improved and new experience.
NND is built on Tocans Calradia that provide PBOD+Diplomacy, if you enjoy Native Warband experience i hope you will like this.
V4 will be ready not later than August and will sums up this mod as final/complete version, until then V4 is still WIP
(In the server there are updates and discussions about the mod, if you wish to join- Discord.gg)
V3.9 article link-Moddb.com
V4 will include(features from older versions too):

Character creation phase will include 2 new pages, first to create your background and second to select starting faction/culture + some other options(start as a ruler/vassal, voice type and difficulty) and to get information about Calradia factions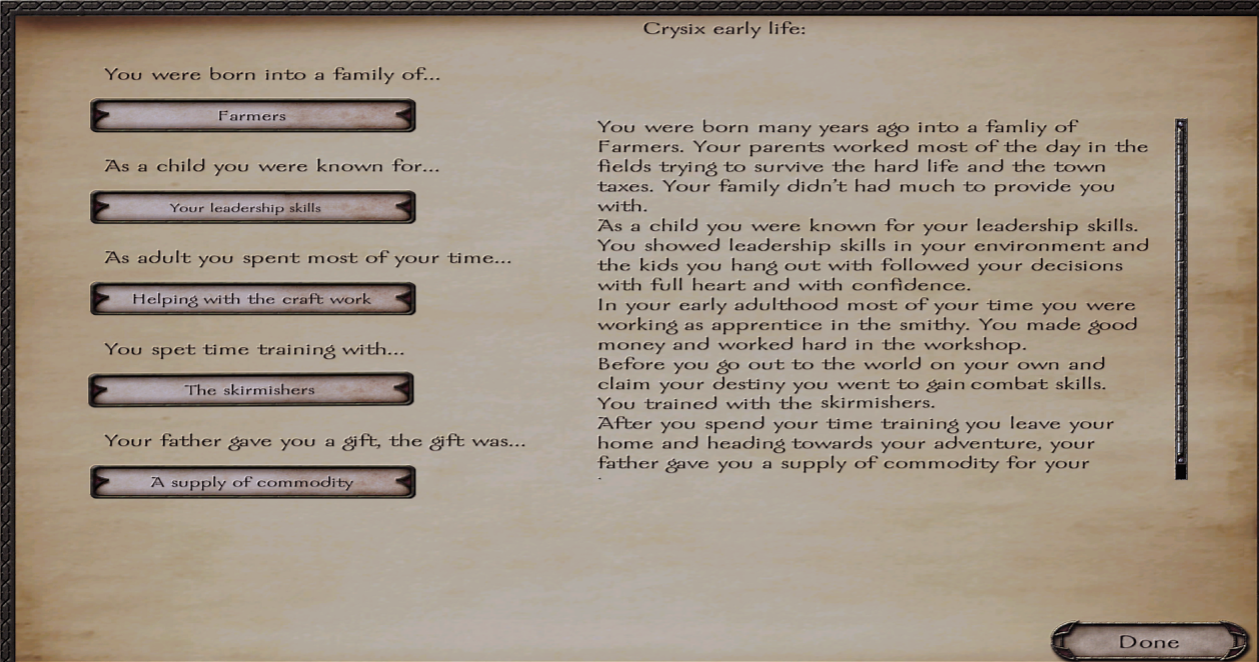 Many new items(reworked + new created ones)
Blacksmith forge feature completed, to forge or repair an item
6 natural taverns across Calradia to visit, rest & hire outlaws
Option to hire mercenary outlaws when encounter
Option to buy goods from Caravan parties
Option to sit and drink in towns/taverns
8 new minor factions that act as a mercenary companies, each have a location in the map to visit, hear their story and recruit their troops, when a ruler you can hire an army of them to follow your kingdom marshal, those companies have a rotation system to join and leave AI factions
Option to accompany and sail with another ship to another port town in the cost of 2500 denars(no need to buy ship for that)
New troop trees design(3 noble troops path and the large normal commoners path)
Scenes and siege scenes improvement
AI lords will construct buildings too
Slightly new recruitment page(like in gekokujo that you can pick how much will join)
Page to change your kingdom color, using HTML color pick that give more varied options(with cheat menu can change all the factions colors)
Sort troops for AI parties that the strongest troop will be on top of the party list
Bodyguard(retainer) troops to each lord party, cap is 32 in each party according to faction policy, will add\replenish 1 retainer each 12 hours a lord is in a friendly town
Improved policies presentation page with all the effect information and added new effects
Color coded messages
New skyboxes
Prizes added to the tournaments
Many many new registry reports and organized menus\presentations
Many many new battle options to toggle on or off
Battles have a timer, a rally ability timer(30sec) and kill count
Civilian outfit will be on you in any scene that is not a battle(tavern, lords hall, etc)
New improved faces
Rebellion and loyalty system
New skill "Slave Trader" by haggling better with the ransom brokers you get more money from prisoners you sell to them
New buildings and towns above 20000 population will have second queue and can build 2 buildings in the same time
Can recruit from towns peasants volunteers, trained troops or nobles
Can change owned fiefs name
Can own a house, will let you rest in that town with no need to pay per night and visit your house
Guilds, Crafts and Merchant, expanded enterprise options and can form a caravan with one of your companion leading it
Fire arrows
Hostile actions has been tweaked, villagers are less scare of you and you can try to steal goods from a town
Tavern animations
Prisoners expanded dialog
After capturing a town a new options menu regarding this town
Wind animation on bannered lances
Voice commands in battles(expanded)
Arena and tournament overhaul kits
CTT (custom troop tree for the player, expanded)
And many many more