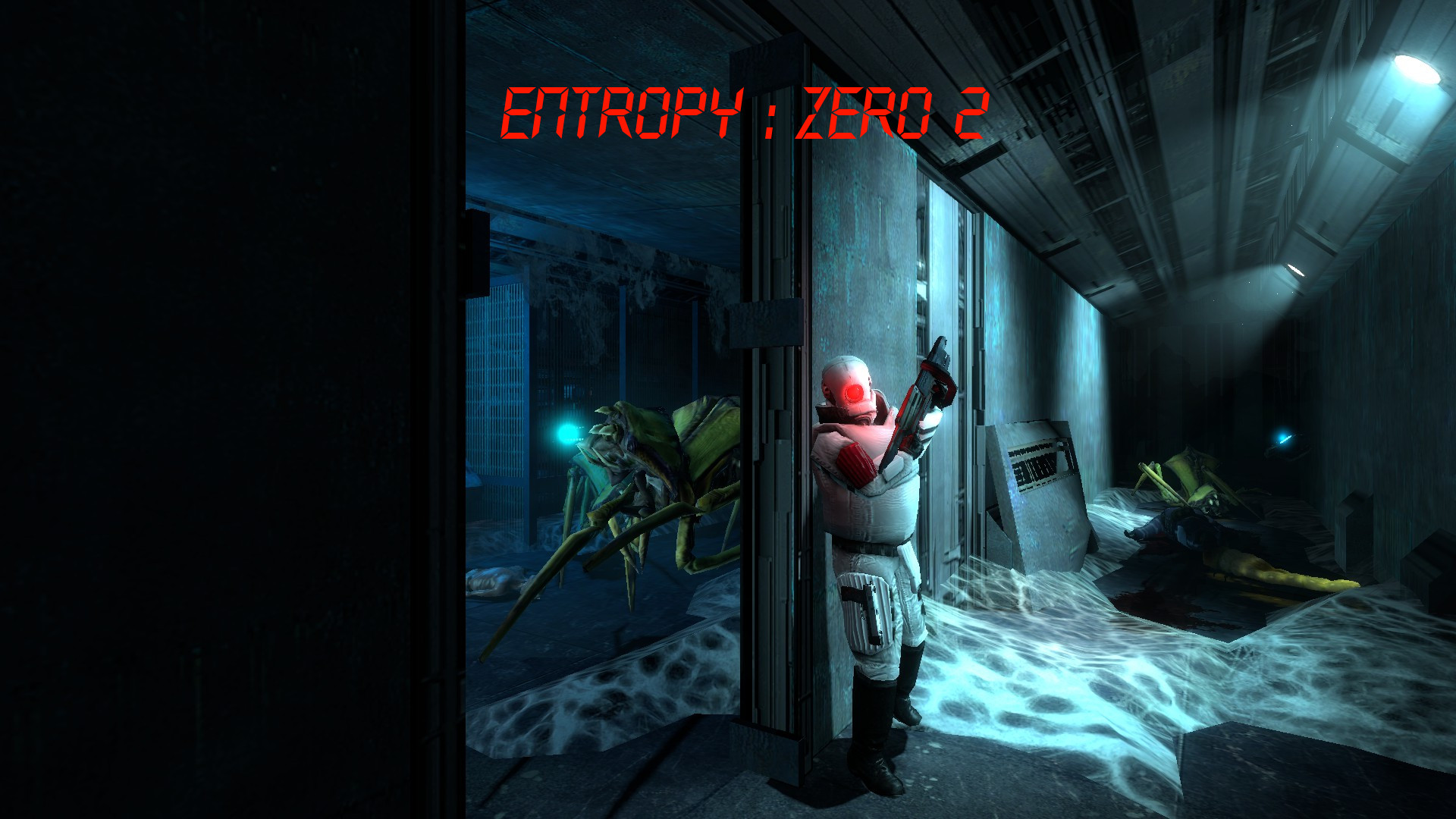 Due to very popular demand, I've started working on Entropy : Zero 2!
Development started on Feb 1st, and we're doing pretty good so far!
When I announced E:Z 1 I was roughly a year into development. This time around I'll be doing it from the very start. This means you'll get to see all of the changes, the challenges and processes one has to go through when doing this kind of thing. I can already tell you from experience that there will be dramatic changes to the mod over the coming year as we discover how some things fit and others don't.
About the mod
E:Z 2 is another singleplayer experience. It will be released for FREE on Steam at the end of its development.
Players take on the role of Bad Cop again. He's a bit quieter this time around thanks to Combine consciousness control - but he's still the sadistic killer you've learnt to hate to love. Bad Cop is an elite unit, and will be kicking rebel ass again.
The story is still gestating but I've already written and planned the first chapter which is now in development.
I'm working alongside the wonderful Mr. Spencer Baggett, and he is working hard to create a unique sound for the mod. I'm very excited to see what he comes up with.
There will be a Moddb entry for E:Z 2 in the near future - haven't had a chance to sort it out yet so keep your eyes on Facebook and Twitter for a link when it goes live.
I am considering all of your feedback both good and bad and will be using it to shape this mod's development. If you've played E:Z 1 but haven't left feedback or a review, now is the time to do it.
Development updates
I'm doing something a bit differently this time around.
Quite a lot of you have offered me donations for my work on E:Z 1. I'm not used to having people want to throw money at me, and feel as though I don't want to attach price or profit to the mod itself. Realistically, I am trying to raise and support a young family so donations would really help us.
So I've started up a Patreon page for people who want to donate and support me as a developer. I'll be posting technical information regarding development with Source, how-I-do-it 's, writing tips and techniques and other development insights through text and video over there. You'll be able to donate to access those bits. I'm hoping it will be really useful for aspiring modders and developers! I'm eager not to attach price or profit to E:Z 2, which will be free for everyone. You'll get some sneak peeks at E:Z 2 though, through Patreon as I'll be using and showing you how I'm doing things in the new mod. My first post is in the works and will be coming soon.
E:Z 2 development updates will be posted right here on Moddb on a new page which I talked about earlier. Keep an eye open for that.
Infant stages
This is what E:Z 2 looks like currently:
Lots to talk about, lots to come. I've got my work cut out for me! Keep an eye on Facebook and Twitter for updates here and on Patreon. I look forward to sharing this with you all.
Thanks for your continued support!
Footnote
Before I forget - if you are know or are the author of THESE LOVELY THINGS Please get in touch! I would love to be able to use them in the mod. I've reached out on GB for permission but have had no response!
Thanks!