Like the vanilla Napoleonic Wars there will be musics to play. But, it will work a little different from NW. To play instrument you need to meet some requirements. Let's see all the instruments requirements!
ORGAN
The only needed requirement is that you class knows how to play musics. Else, you will get the following game message: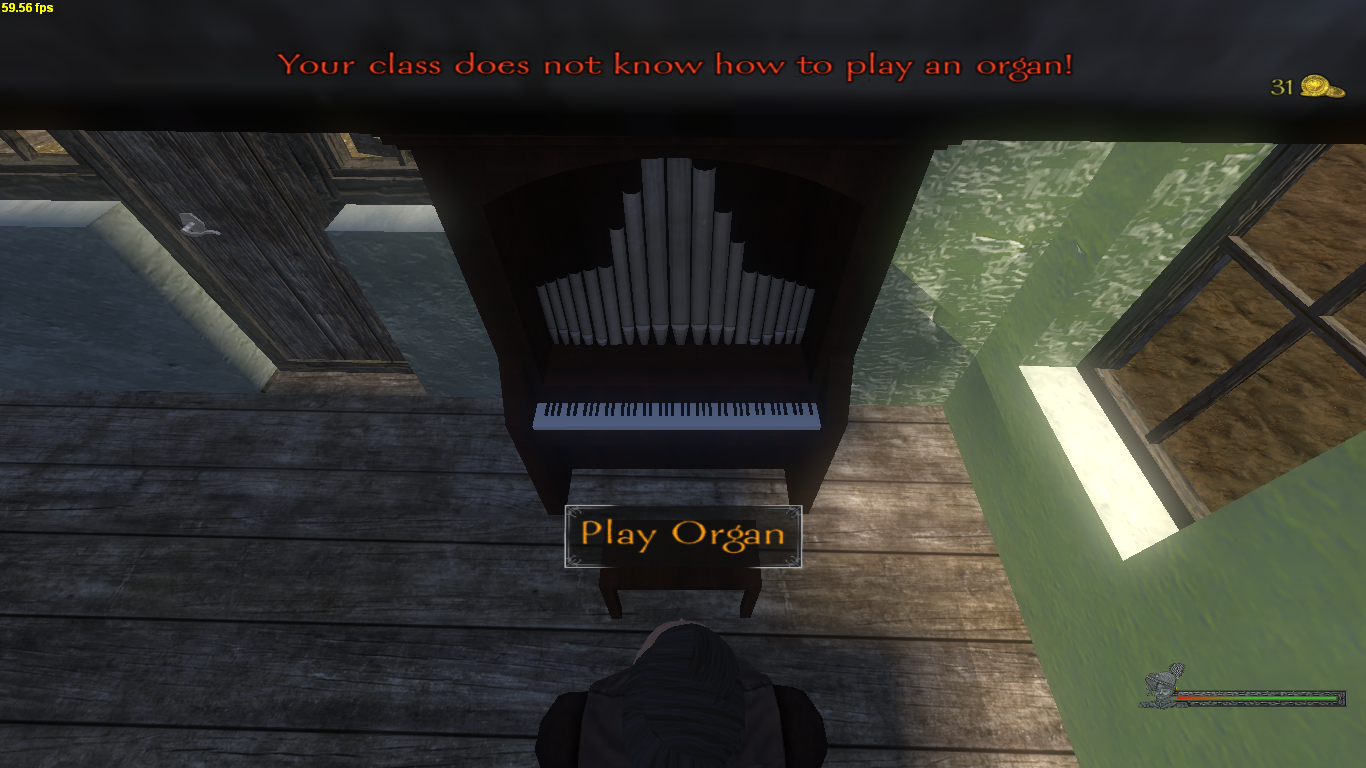 PIANO
Like organs, your class need to meet the same requiment: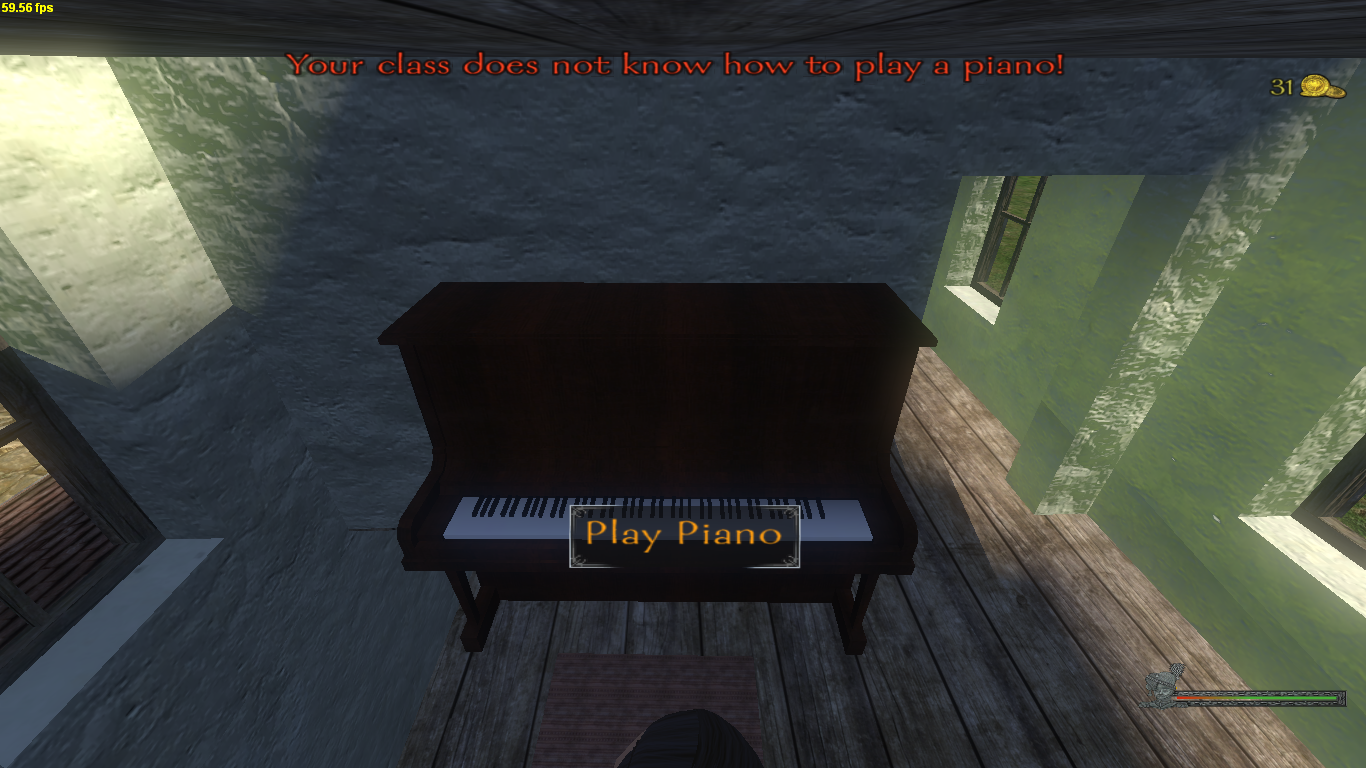 FLUTE, HORN, TRUMPET AND BUGLE
Again, you class needs to know how to play musics and you need the instrument itself. If your class doesn't know how to play musics and you try to play a flute, for example, nothing will happen.
DRUM
Your class needs to know how to play musics, have a "Drumstick" equipped, a Drummer Uniform: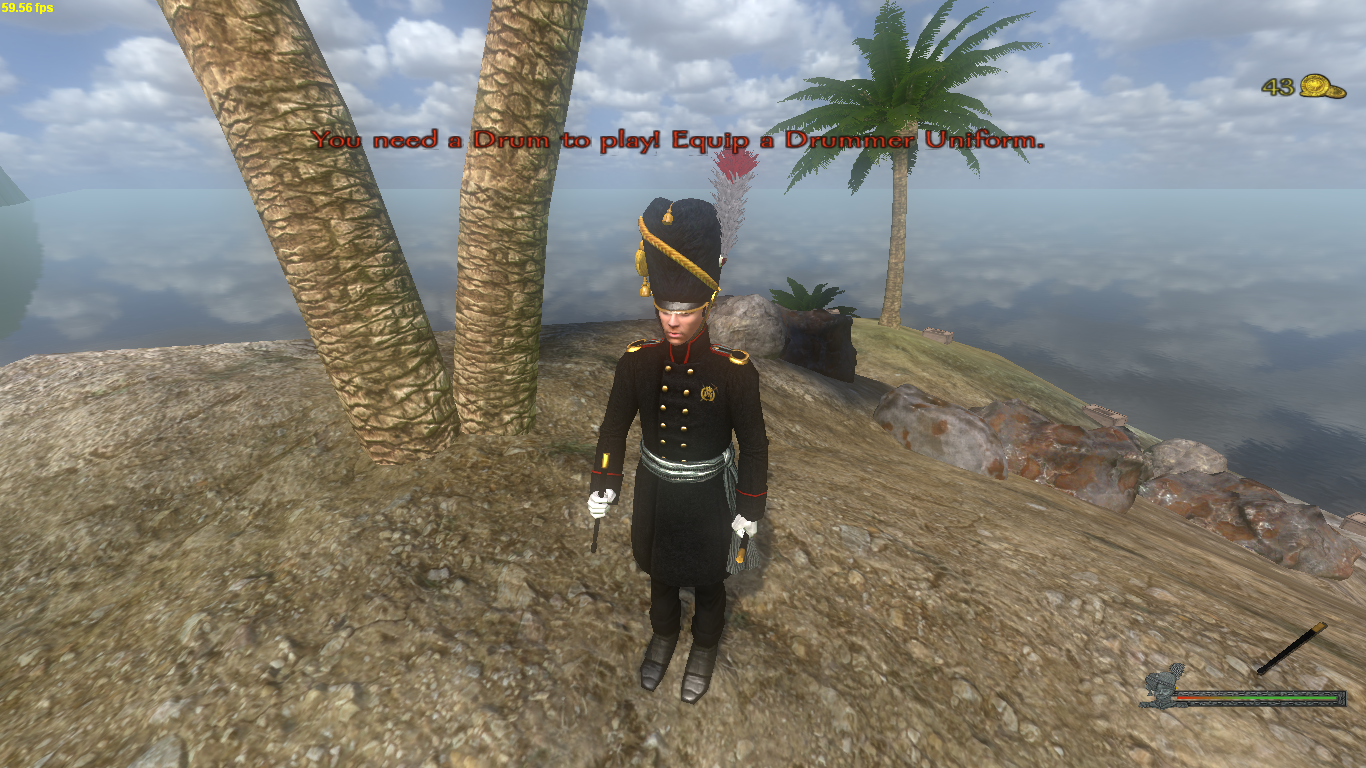 And you will need a "Drummer Gloves":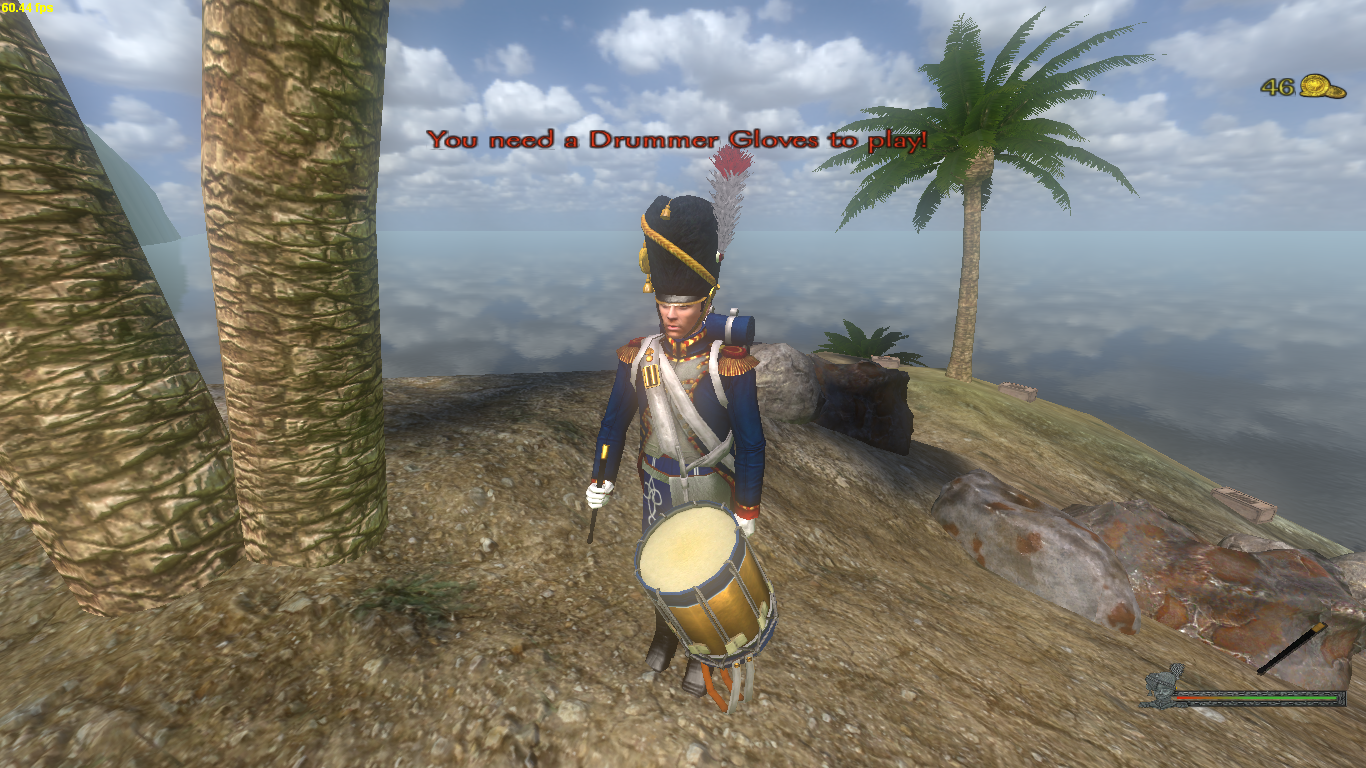 BAGPIPE
Like the drum, you will need a "Bagpipe Flute", a Bagpiper Uniform: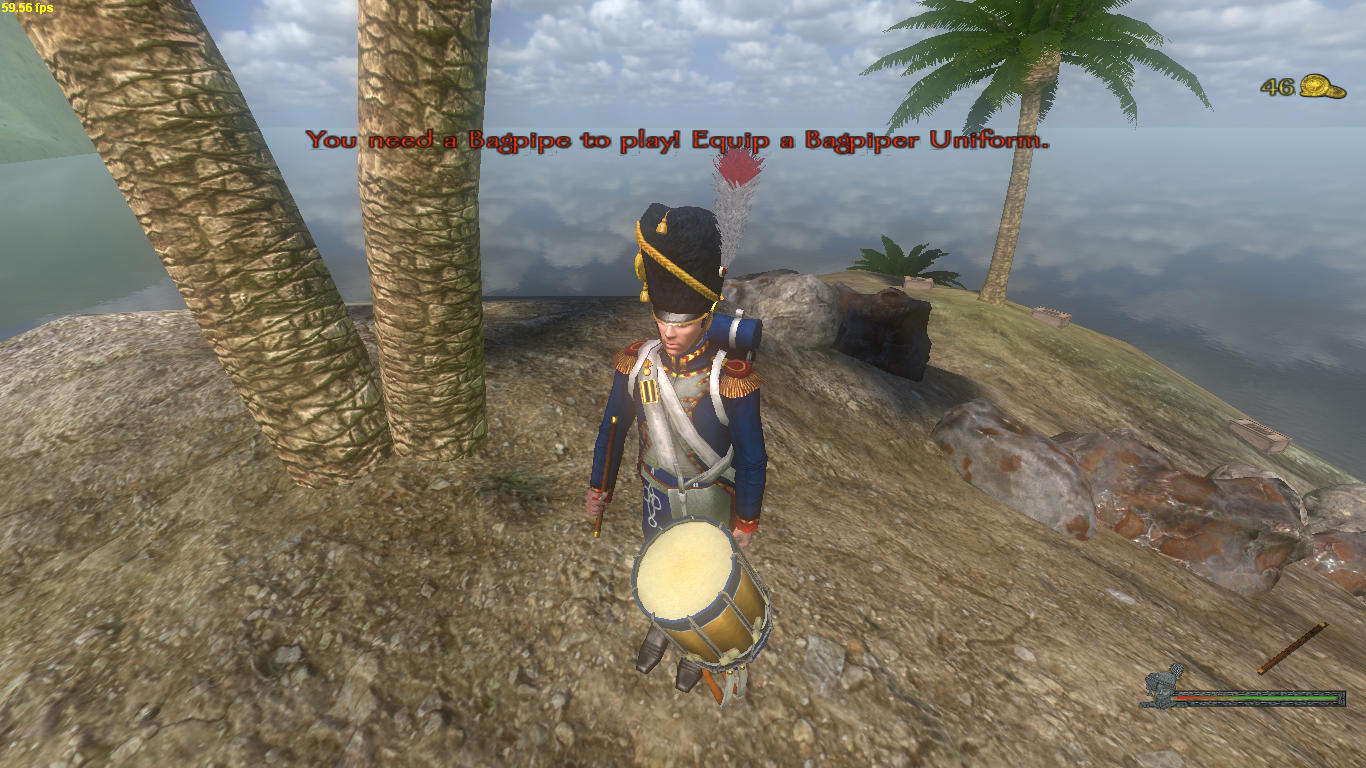 And your character nationality needs to be "British":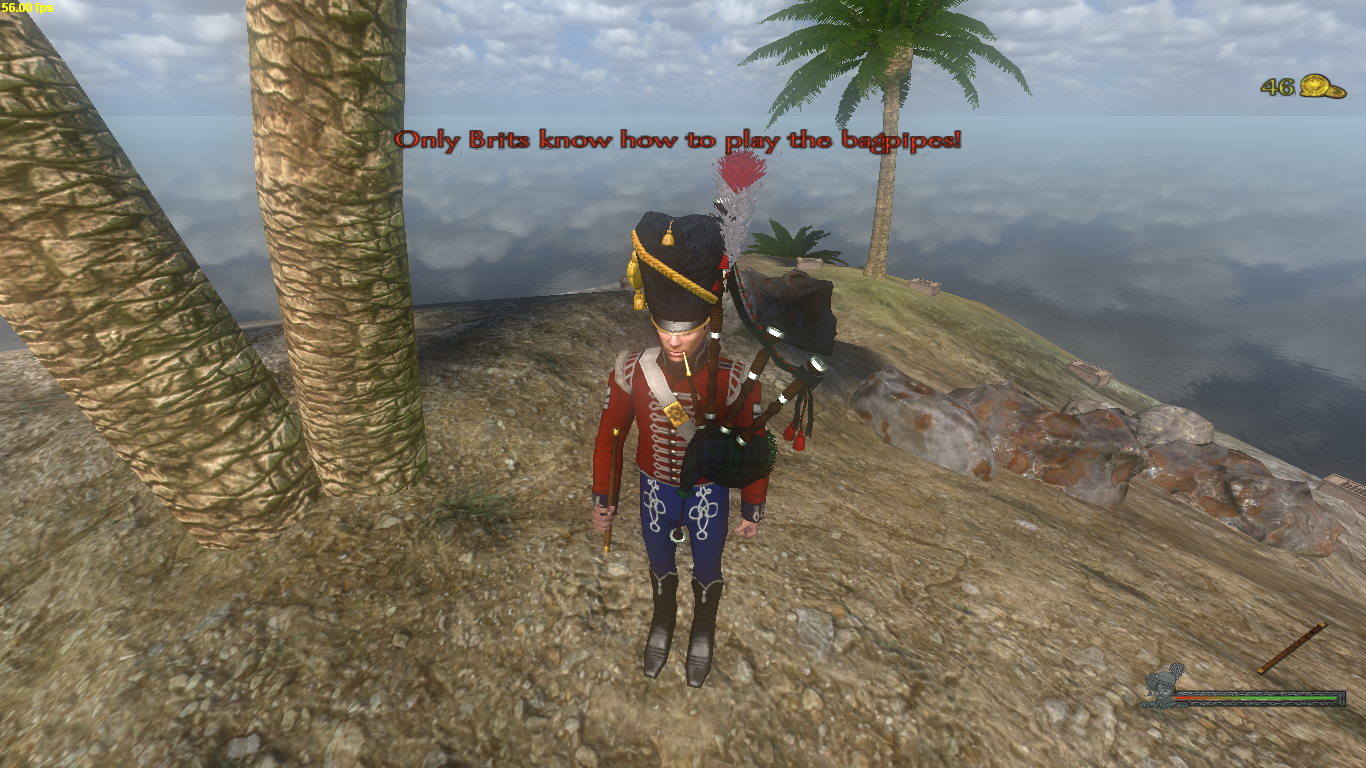 Why all that? Well, like the real life, you can't take an instrument and play it without knowing or having the right items to do it. So, players that want to make some music on the game will need to take time and effort to do so. I hope that enhance the PN's RPG :)